One of my father's favorite stories was about when he picked apricots from an orchard and barely managed to outrun a shovel-wielding farmer (and a cow that he mistook for a bull) before making it home to Mama and Papa. The telling reduced the family to gales of tearful laughter each time. And each time, after wiping his eyes, he'd conclude, "The fruit wasn't ripe, but there was nothing else for it. It was all the food we had that night."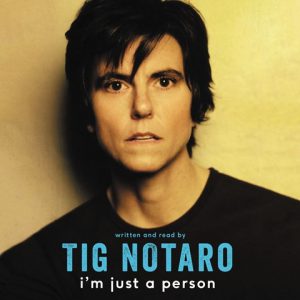 The man who taught me to take control by laughing at adversity, at least after the fact, would have loved comedian Tig Notaro's performance of I'M JUST A PERSON, her memoir about facing down cancer and other iniquities. Delivered in her trademark deadpan delivery, Notaro's audiobook is one that cures pain while delivering sidesplitting guffaws. I know because my father didn't make it out of his Big C treatment alive, so I listened, cried, and laughed for both of us to her fierce and funny tale.
I was weeding in a civic park when I started listening to writer Elinor Lipman read I CAN'T COMPLAIN, her self-described "all too" personal essays about life as the mother of an adolescent boy and the recent widow of a beloved husband. When you cackle while scrabbling in the dirt, you make folks nervous, but so be it. Lipman's Earphones Award performance of her heartfelt, painful, and achingly funny survival tale is worth any amount of public embarrassment.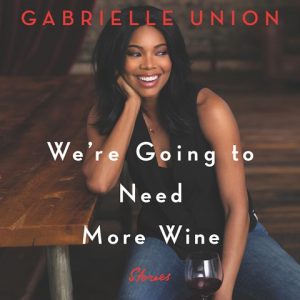 Actor Gabrielle Union is also a survivor — of sexual assault, family dysfunction, the isolation of growing up black in white suburbia. And she's a witty, wonderful writer and narrator. Her collection of essays, WE'RE GOING TO NEED MORE WINE, is the equivalent of a late-night soul-baring, weep, then laugh-yourself-sick session between besties. As a white girl raised in a small, mostly white town, I'm grateful to be asked to the get-together. Between sips of my own glass of wine, I learned how much we share, and opened my eyes and heart to challenges outside my experience.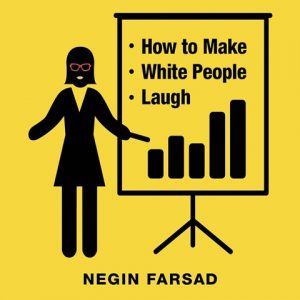 That brings me finally to Negin Farsad's performance of HOW TO MAKE WHITE PEOPLE LAUGH. The comedian and director's essays about the experience of growing up an Iranian-American after 9/11 made this Irish-Scottish-American cringe and hoot. At a time when America feels frighteningly divided and intolerant, I embrace her belief that shared laughter can bring kindness and peace.