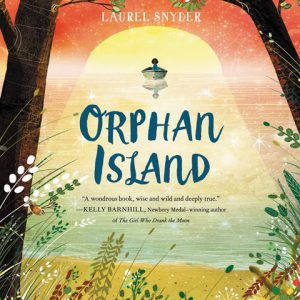 I was fourteen and my brother seven when my parents hid the television in the attic linen closet and told us that it was broken. It remained at the "repair shop" for two years, which speaks to our gullibility and to our parents' belief in the power of storytelling. For it was then that my father adopted the tradition established by his father, and began reading aloud to the family in the evening.
He started with his own childhood favorite, Arthur Ransome's SWALLOWS AND AMAZONS, which is about four English kids (one of them my brother's age) who spend their summers sailing and camping without adult supervision. Sophisticated, yet immediate, the 12-book series is ideal family listening. Such is my affection for them that I've twice listened to the entire canon in audiobook form. Gareth Armstrong's narration can be found at www.audible.co.uk and Alison Larkin's at www.audible.com.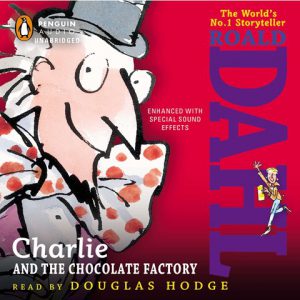 Next came a totally different take on independent children in CHARLIE AND THE CHOCOLATE FACTORY, Roald Dahl's celebration of honesty over avarice, plus some nice disgusting bits. My brother channeled Charlie, and my mother leaned over my father's shoulder to voice the mom. I was unnerved by the fates of the greedy kids, but Douglas Hodge's Earphones Award-winning performance has since quelled my angst, and I listen with children and adults as often as I can.
After England, we were off to the rainforest of West Cameroon with Gerald Durrell on his first collecting trip for a British zoo. Not nominally a children's book, but full of adventure and Monty Pythonesque escapades, THE OVERLOADED ARK and its sequels are excellent listening-together books as long as you're willing to pause and discuss. Zoos rightfully do not do as much wild-collecting as they did when these books were written. Yet despite the era, Durrell cared about the animals and appreciated local culture. Even though Nigel Davenport doesn't narrate while hooting hysterically as my father did, I heartily recommend his performances. (You'll just have to imagine my mother in the background calling, Stop, stop! You're making my stomach hurt from laughing.)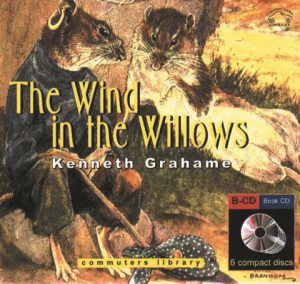 We returned to England after Africa, coming late to the iconic WIND IN THE WILLOWS. As much an adult philosophical novel as a children's book, it pleased everyone. Visualize us, if you will, piled onto my parents' king-sized bed of an evening as my father takes a sip of coffee – or beer – clears his throat, and begins, "The Mole had been working very hard all the morning." Years later, on a weekend when we all could be home, I gave Ralph Cosham's ineffable audio performance to my parents. My mother made tea, my brother poured ginger beer, and my father pushed play. We smiled as we listened, and we cried a bit, grateful for the shared years of laughter and discussion that reading aloud had given us.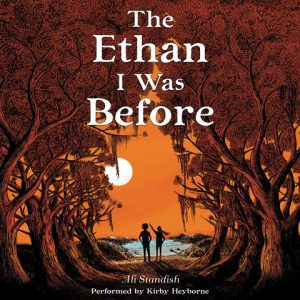 My brother and I have maintained the tradition, which now includes listening to audiobooks with our extended families. Some favorite Earphones Award winners include Daniel Pinkwater's performance of his own LOOKING FOR BOBOWICZ, which is short, funny, dramatic, and filled with kids being real. BLITZED by Robert Swindells, read by Christian Rodska, about a modern 10-year-old's sudden slip into London's Blitz, meant a lot to a grandfather-grandson listening duo. Ali Standish's THE ETHAN I WAS BEFORE, read by Kirby Heyborne, allowed us to learn that all is not lost when terrible things occur. And recently, the children in Laurel Snyder's wondrous ORPHAN ISLAND, performed by Kim Mai Guest, mesmerized old and young listeners alike.