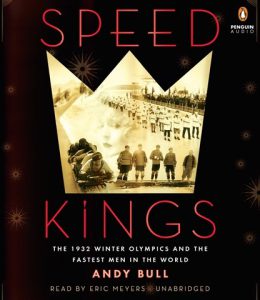 What I remember most about my childhood attempt to ski is cold feet. Mine were so painful that I whimpered. That's why, after one frozen season on the slopes, and several ineffectual years trying to be Peggy-Fleming-figure-skating's-darling, I designated winter as my spectator season. Thus the current Winter Olympics suit me perfectly. I can admire the athleticism free from the urge to try it myself.
Take bobsledding, which bears no resemblance to my start-and-stop progress down Heaton Hall Hill on a Flexible Flyer at age twelve. Instead, teams of two or four fling themselves onto a super-fast sled in order to plummet down a twisting ice-chute. Insane. Yet the sport is huge fun to watch, and in Eric Meyers's gripping narration of SPEED KINGS: The 1932 Winter Olympics and the Fastest Men in the World by Andy Bull, vicariously thrilling.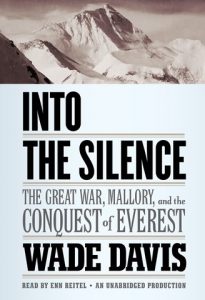 Mountaineering, i.e., clambering across snowy crags and shimmying up ice-chutes (instead of sliding down them), is another winter activity that I'll never attempt but love to hear about at this time of year. I mean, what could be better than staying warm in fuzzy socks while hearing about real people perched in a nylon tent on a narrow cliff in a blizzard? That's why I recommend Enn Reitel's reading of INTO THE SILENCE: The Great War, Mallory, and the Conquest of Everest. Wade Davis's absorbing account of men and the mountain in the 1920s links the adventurers' WWI experiences with their climbing fortitude, demonstrating what I'd guessed, that the mountain can be living hell and heaven simultaneously.
That brings me to Trevanian's THE EIGER SANCTION, a justifiably famous thriller that involves our hero (a mercenary/mountain climber/art professor) in a climb up the treacherous Eiger. Joe Barrett's gruff rendition is a timeless version of this chilling and often amusing winter diversion.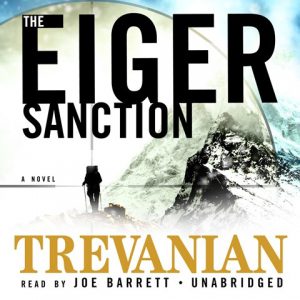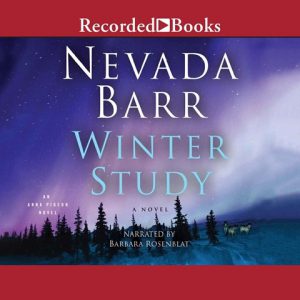 Even more chilling is Nevada Barr's mystery novel, WINTER STUDY, given an Earphones Award performance by longtime series narrator Barbara Rosenblat. Taking place on Lake Superior's Isle Royale in a deep freeze, the suspenseful tale plunges park ranger Anna Pigeon into deep snow on the trail of someone who's killing island scientists. It's a deliciously scary book best listened to in front of a crackling fire.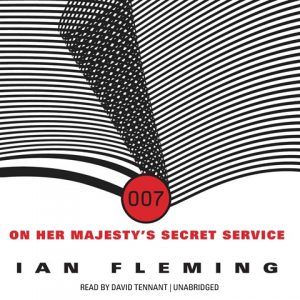 And finally, in honor of downhill skiing, and, for that matter, crackling fires, I give you David Tennant's gorgeous, Earphones Award performance of ON HER MAJESTY'S SECRET SERVICE by Ian Fleming. Yes, you may have seen this James Bond film years ago, and perhaps you remember it as terrible. You were right. However, as the recently reissued Bond series makes clear, Fleming was a masterful plotter and witty writer. And this book has it all — spies, romance, winter chalets, and one unforgettable, terrifying schuss down a mountain in the dark.