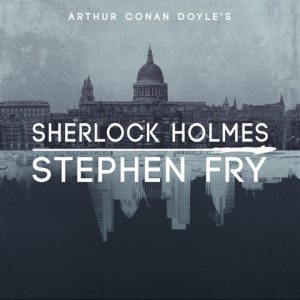 It began with "The Adventure of the Speckled Band," which is arguably Arthur Conan Doyle's most famous short story. I was 11 years old and at odds with the world when my mother thrust a heavy volume into my hands. Still complaining, I retired to my room. Within a page, I'd been offered a wonderful new nineteenth-century identity as Sherlock Holmes and Dr. Watson's invisible sidekick. One who knew that only a dog cart throws up mud on a person's sleeve in that way. "And then," as Holmes explained, "only when you sit on the left-hand side of the driver." Soon thereafter, we discovered the snake in the wall, that is, the speckled band, and I was hooked for life.
The Sherlock Holmes canon—four novels and 56 short stories—has remained in print since publication of the first novel, A STUDY IN SCARLET, in 1887. It's inspired hundreds of screen adaptations (beginning with a silent film in 1900), radio and stage plays, and new Holmes novels and short stories by other writers. Luckily for us, that wealth has produced an equal richness of audiobooks.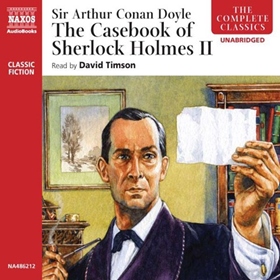 Why is the man so lastingly popular? Notice I wrote "man," not "character," which goes some way toward an explanation. For me, it's his combination of controlled rationality and fizzy enthusiasm. His brilliance coupled with his flaws, for he is an impatient fellow, as well as a depressive drug addict who is unlucky in love. David Timson, who has narrated most of the short stories, is for me the quintessential interpreter, giving Holmes a crispness and quickened habit of speech, and offering a host of minor character studies.
As I was at age 11, I am heartened by Holmes's delight in being different. Listening to Stephen Fry's interpretation, I chuckled at the detective's relish for disguise and doing things in the least expected way. I also appreciate Holmes's affection for Dr. Watson and the detective's equal treatment of women, which the narrations of Edward Hardwicke personify. Hardwicke played Dr. Watson opposite Jeremy Brett's Holmes in the long-running BBC series. He incorporates some of Brett's tightly wound interpretation while giving Holmes and Watson a depth all his own. Hardwicke also offers colorful voices for the minor characters.
When you want more than one actor reading every character, the BBC's full-cast recordings of THE RETURN OF SHERLOCK HOLMES and THE MEMOIRS OF SHERLOCK HOLMES offer music and sound effects as well as terrific performances by a host of actors clearly having a good time.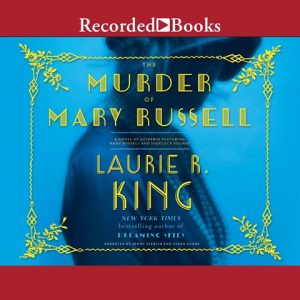 I cannot get enough, which means that I've also gulped down a feast of books inspired by Sherlock Holmes. Jenny Sterlin is the voice of Laurie King's addicting mystery series about an aged Holmes and his brilliant wife—yes, wife. The latest is THE MURDER OF MARY RUSSELL.
Laurie King and Leslie S. Klinger have edited two wonderful collections of short stories written and narrated by a variety of authors and actors called ECHOES OF SHERLOCK HOLMES: Stories Inspired by the Holmes Canon. How else might I have considered the fate of Conan Doyle's famous characters between books or cheered Sherlock Holmes's reincarnation as an intrepid female child?
And let's not forget the straightahead novels featuring Holmes, such as Mitch Cullin's haunting A SLIGHT TRICK OF THE MIND, read by Simon Jones, or Mick Finlay's ARROWOOD, where the elitist Holmes is despised by Arrowood, an "emotional agent" for the common man.
All right, all right. I'll stop. If you promise to listen to something—anything—in the loosely knit Holmes canon, I'll spare you more suggestions. But I will say this. Even when Sherlock Holmes explains how he knows what he knows, it still seems like magic.