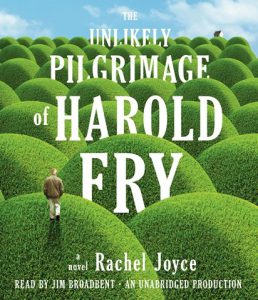 When I was about seventeen, I read the obituary of a New York City matron that included her recipe for a happy marriage. She had recommended living as she and her husband did, in side-by-side brownstones with a connecting door that they never used before 10 AM. At the time, I thought that immensely clever. Now that I've been married forever, I wonder why have such a well-managed relationship, when instead you could walk the length of England in uncomfortable shoes to reach your beloved, as does the protagonist in Rachel Joyce's THE UNLIKELY PILGRIMAGE OF HAROLD FRY? Or when, as in Joyce's companion novel, THE LOVE SONG OF MISS QUEENIE HENNESSEY, you could commit your heart as fiercely and nobly as the woman to whom Harold is limping? Jim Broadbent won an Earphones Award for Harold's story and Celia Imre won the same for Queenie's. I have read and listened to each more than once and can only say that the exquisite, quirky novels are so well narrated that it hurts, and that they present the truth of love in all its heartbreaking glory.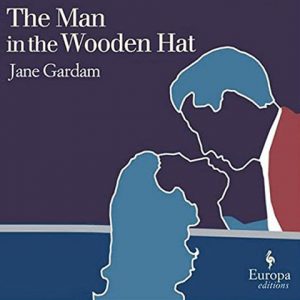 Of course, in any human relationship, not all is glorious. One accommodates. I have learned to recite the alphabet backward in order to lull myself to sleep when my husband snores. For more than thirty years, he has smiled benignly when I prattle on about the British royal family, in which he has no interest. Speaking seriously, our life is good, loving, and lucky, yet altogether different than we imagined when we set out. Jane Gardam's "Old Filth" trilogy, about a British barrister and his surprising wife, captures that mix of astonishment and accommodation. Graeme Malcolm's wise and witty narration of the first two volumes, OLD FILTH (i.e., Failed in London, Try Hong Kong) and THE MAN IN THE WOODEN HAT, adds depth to already profound stories, which skewer and celebrate what we will do for love.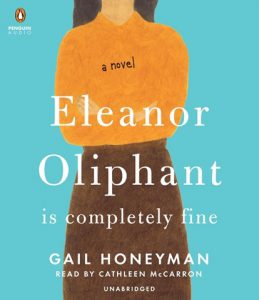 Of course, as we're reminded in Gail Honeyman's ELEANOR OLIPHANT IS COMPLETELY FINE, you have to let love happen in order to experience it. (That may have been my teenage attraction to side-by-side brownstones; I wasn't ready for love.) Cathleen McCarron's Earphones Award performance sparkles with empathy for the unattached Scottish office-worker of the title as she navigates the mystery of human interactions. How will she respond when that greatest mystery, love, appears? Let's just say that it's a heartfelt lesson for everyone, for surely each of us has our own version of Eleanor's emotional resistance.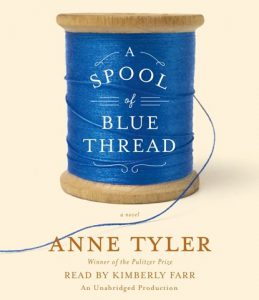 I grew up in a rambling old house big enough to accommodate whatever emotion individual family members were experiencing at the time. Resistance, passion, late-night confidences, and high drama, the house embraced it all, containing occasions of anger and nurturing our love for each other. Anne Tyler's sagacious recent paean to family and home, A SPOOL OF BLUE THREAD, follows one house and four generations of Whitshanks who love it and each other, sometimes poorly, sometimes well. Sensitively narrated by Kimberley Farr, the novel reminds us that love is multi-faceted and various, and can be found as truly in a shaft of kitchen sunlight as in a beloved's face.