Asked to read a telephone book, Meryl Streep could find subtext even in the X's. Hand her a novel and she's la crème de la crème. That cannot be said about most celebrities who've narrated audiobooks. Unfortunately, mega stardom doesn't guarantee a mega audiobook performance. So let's celebrate three stage and screen superstars who also are able to deliver splendid listening.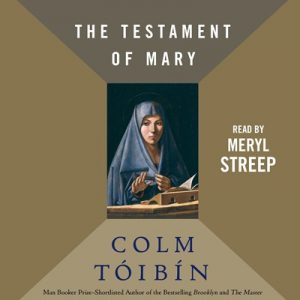 Streep can do serious, as evidenced by her performance of Colm Tóibín's THE TESTAMENT OF MARY — a blazing commentary by the mother of Jesus on her son's fate. She channels Mary, making the audiobook one for every faith or none. It's a performance of a lifetime that I've pressed on many who weren't sure and who came away convinced. Streep can also do funny, and her comedic timing is beautifully displayed in Nora Ephron's fictionalized memoir, HEARTBURN. Both performances won Earphones Awards. Then there are her characterizations, vividly apparent in several narrations for children. For the kids in your life, or just for yourself, listen and savor THE VELVETEEN RABBIT, or three stories in an audio collection called RABBIT EARS STORIES BY BEATRIX POTTER. Rarely has Peter Rabbit sounded so inveterately tempted by Mr. MacGregor's garden.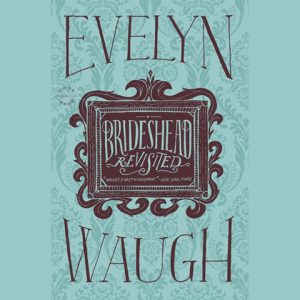 That brings me to another book ostensibly written for children, Roald Dahl's JAMES AND THE GIANT PEACH. It is so perfectly voiced by Jeremy Irons that I want to run around giggling hysterically. (That's how joy affects me.) His grasp of the book, his confidence, pacing and characterizations — they simply will make you happy. Don't wait for a kid to listen. And don't wait to hear what Irons can do with a grown-up book. I'll start with Evelyn Waugh's classic novel of passion and society, BRIDESHEAD REVISITED, because the long-ago BBC miniseries helped make the actor famous in America, and because Irons's performance is so nuanced and addicting that upon finishing, I wanted to hear it again. Or how about his indelible reading of LOLITA by Vladimir Nabokov? Savor every glorious word, and do let the story nudge you out of your comfort zone, as Nabokov intended. Irons won Earphones Awards for them all.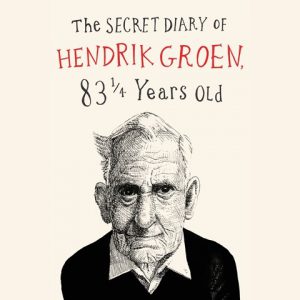 Another BBC miniseries based on a famous novel, this time I, CLAUDIUS by Robert Graves, made the already famous Sir Derek Jacobi a household name in the States. Graves's tale of ancient Rome's internecine plots is addicting, and long, so it's a delight to have Jacobi's Earphones Award-winning performance of the abridgment. Skillful editing honors the original, so you can listen without guilt as often as you wish. After that, try Jacobi's take on Roald Dahl, for he has narrated as much of the comic author's work as Jeremy Irons (and won as many Earphones Awards). Try GEORGE'S MARVELOUS MEDICINE, perhaps, or his memoirs BOY and GOING SOLO. All display Jacobi's gift for characterization, and pacing that is as illuminating as the finest stagecraft. Finally, Hendrik Groen's recent marvel, THE SECRET DIARY OF HENDRIK GROEN, offers a chance to savor two masters. The author is 83 1/4, the narrator 79. The book, which takes place in a care home, is funny, furious, and uplifting. Between them, they tilt at the limitations of age and leave us smiling.