AudioFile Magazine was thrilled to host four Australian narrators to discuss narrating Tim Winton's audiobooks. Australian author Tim Winton writes for both adults and children. His fiction showcases the natural landscapes of Australia and the relationships of his characters with that land. In addition to his many literary awards, he was named a living treasure for service to literature and the community and has been recognized for his environmental advocacy.
Watch our video below to hear from narrators Humphrey Bower, Suzi Dougherty, Caroline Lee, and Stig Wemyss. They narrate selections from Tim Winton's audiobooks, discuss essential themes of his works, and share how their own experiences with the wild landscapes of Australia color their narrations.
"Winton, to me, is a very visceral writer. The images are incredibly strong. He literally writes about what he sees, and smells, and feels. It's very physical, sensory language. I engage with the language, the sounds of the words, and the images behind the words."—Narrator Humphrey Bower

Humphrey Bower and Caroline Lee narrate from THE TURNING, Tim Winton's collection of interlocking stories that chronicle all that life has to offer, both good and bad, in a Western Australian costal town. The two narrators guide listeners expertly through this maze of humanity. Their voices, alternating throughout the stories, are strong, clear, and emotional without being overwrought or dramatic. Their readings complement and expand the text, making this a unique listening experience.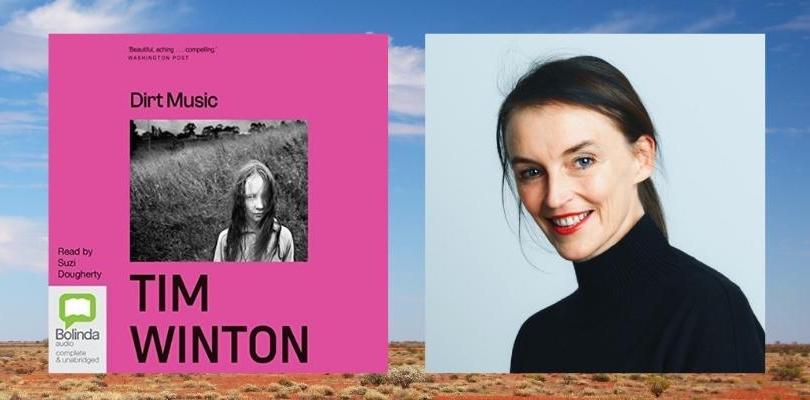 Suzi Dougherty narrates a selection from Winton's DIRT MUSIC. It's the story of Georgie Jutland, a risk-taker who drinks too much, who is almost happy living with a widowed lobsterman. Then she encounters Luther Fox, a former musician who now makes his living as an illegal fisherman. When Luther runs to Australia's tropical wilderness to escape trouble, Georgie follows. Suzi Dougherty offers a range of Australian voices, which helps color the characters' words.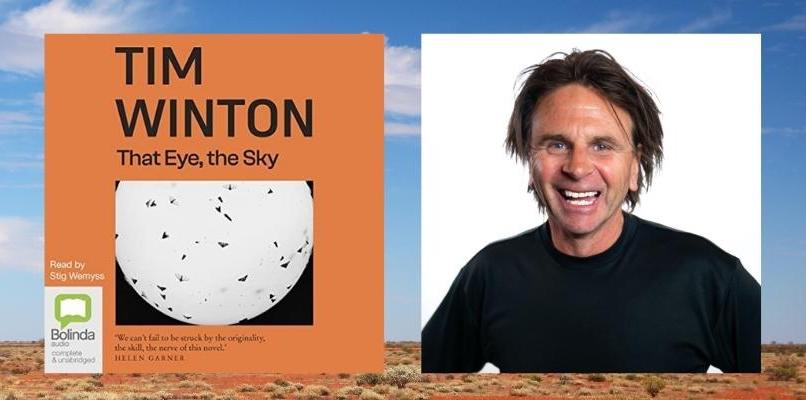 Narrator Stig Wemyss reads a selection from THAT EYE, THE SKY, Winton's 1986 novel for teens. Wemyss channels every one of the fully realized characters in his Earphones Award-winning narration. Told from the viewpoint of 12-year-old Morton Flack, the story of a family faced with a devastating accident unfolds during one Australian summer. Wemyss fully voices everyone and captures Morton's observations of and interactions with his mother and teen sister, his senile grandmother, and the mysterious man who appears to help them through their time of need. Together, Wemyss and Winton create a story that allies listeners with Morton through it all.
Narrator images courtesy of Bolinda Audio.