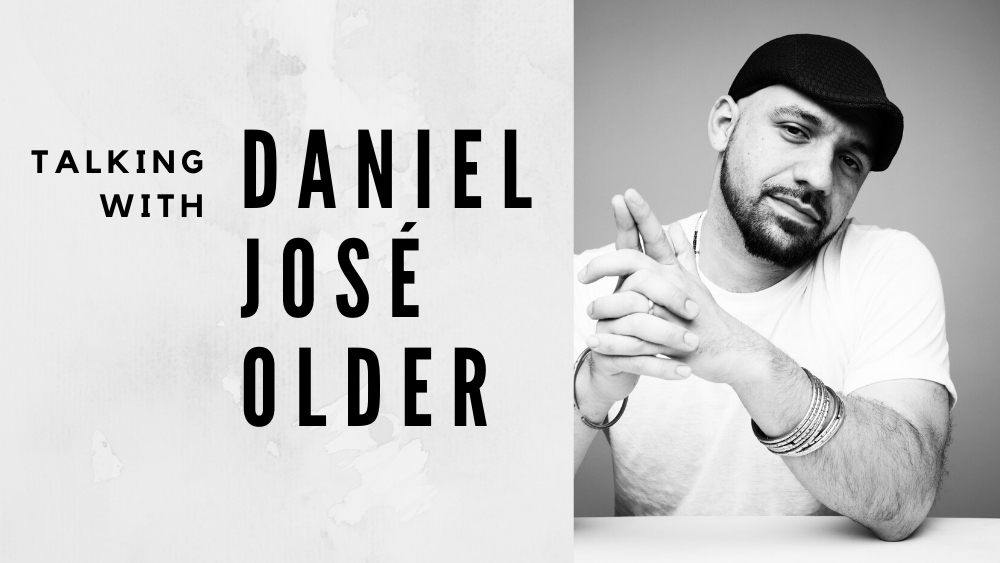 We were thrilled to feature this interview with Daniel José Older in our February/March 2020 issue of AudioFile Magazine. AudioFile contributor Jessie Grearson spoke with Older about his writing and his audiobooks, including his latest book for adult listeners, THE BOOK OF LOST SAINTS, and the conclusion to his bestselling teen fantasy series. Read the full interview below.
NEW YORK TIMES bestselling author Daniel José Older always knew he wanted to tell stories—it just took a while to settle on a medium. "For a good period, I was more involved with music, but with a focus on storytelling. Even when I was mostly doing music, I was still always writing. I was all over the map. I did screenplays, poems, articles. But I wasn't getting any traction; I didn't know how to publish."
The idea of writing a novel was "partially inspired by just not wanting to deal with wrangling musicians to rehearsals all the time. I found myself deeply attracted to the idea of being able to sit and work on something by myself, to finish it myself, on my own time—and not dealing with anyone else. So that's what I did. And it worked!"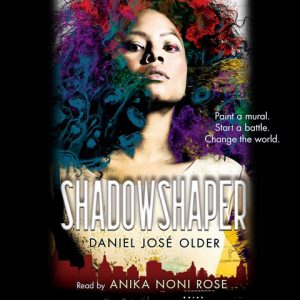 Older points out that what might seem like an explosion of recent successes is really rooted in a lot of hard work over a long period of time. He began writing seriously in 2009, and he also worked as a bike messenger, a waiter, and, for 10 years, a New York City paramedic. He notes that his first Shadowshaper book was rejected more than 40 times.
The author is pleased that his works have a natural affinity for audiobook production. "I believe that the power of writing really does rest in the spoken word. That's where it all begins, the power of story, given to each other in live time. I try to capture that intimacy of having a story told right to your face. I love that and honor that. It's always natural to read my work aloud because for me it's rooted in that."
"I believe that the power of writing really does rest in the spoken word."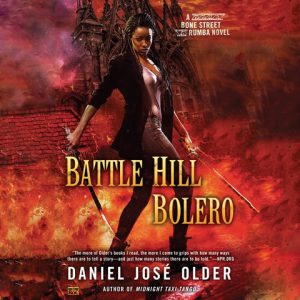 Older has embraced the opportunity to narrate his work. "When Audible bought the Bone Street Rumba series, they asked me to audition to narrate it." He laughs recalling that audition: "The producer who was doing the audition didn't realize I was the author. Because at some point I had to catch my breath—I stopped in the middle of a long sentence. And he came over the mic and said, 'Man, this writer really HATES commas!' Later, he must have realized who I was, and he apologized for his comment. I said I wasn't offended. Because I do kinda hate commas sometimes."
He got the part. "Despite losing my breath, I got to narrate the whole series, which was really fun." Some novice narrators might have found that intimidating, but not Older. A self-described high school theater nerd who did improv in college, he says narrating came naturally, and he loved voicing his own characters. "I know how it's supposed to sound, and I got to do that."
Older admires narrator Anika Noni Rose's work in his Shadowshaper series and loved listening to some of Sofia Quintero's narration of THE BOOK OF LOST SAINTS. He especially appreciates her voicing of Marisol, a spirit who vanished during the Cuban Revolution. "Her intuitions about the character were spot-on."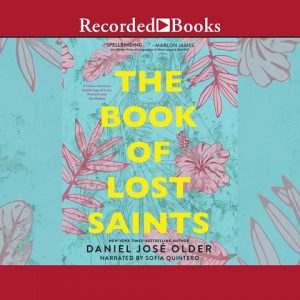 Regarding the supernatural threads that run through many of his works, Older says his unique relationship with ghosts has little to do with terror and much to do with heritage. "At a metaphorical level it's about the past being part of the present, about history walking with us wherever we go, about allowing for the full complexity of that history to be present with us. On another level, it's about honoring and understanding that we are here because others lived the lives they lived and fought the struggles they fought. Honoring that legacy means not just having evil ghosts trying to kill us but also understanding that they help us out and hold us up."
Does Older still have time for the practice of musical storytelling now that he's writing full time and no longer required to wrangle other musicians? Practice, he says, is the key word. "I play bass and guitar, but recently I took up piano. So, yeah. All I'm doing is practicing!" He adds, "It's really nice to have something that is NOT writing to engage my brain with in the meantime. They're similar yet very very different. I always think of music as a way to reach feelings and ideas that that words can never get to."
Being a writer means knowing that there are limitations to language. "Music can surpass those limitations. So it's nice to not rely on it for any kind of income. Let it be what it is. I hope one day to perform again and bring that back. I love writing songs. We'll see. That time will come again, and I'll know when it's here."—Jessie C. Grearson
Jessie Grearson is a contributor at AudioFile Magazine. Photo courtesy of the author.