September will always be back-to-school month for me, even though it's been decades since I sat in a classroom. Knowing that many of you right now also have the urge to buy tabbed three-ring binders, I've decided to divert your attention with five educational, funny, and inspirational audiobooks about reading, writing, and yes, grammar. It's back-to-school for adults without any of the accompanying angst.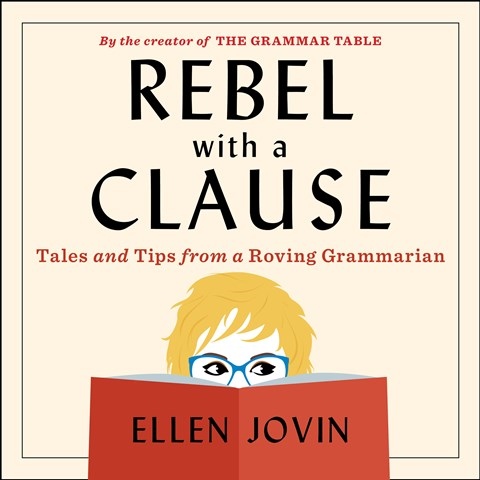 Ellen Jovin gives a spirited narration of her new audiobook REBEL WITH A CLAUSE, which is a joyful foray onto America's street corners and into the oddities of American-English grammar. Part travelogue, part how-to, and altogether quirky, Jovin's tale recounts her experience of taking a pop-up Grammar Table to almost every state in the union. It turns out that we are a country of eccentrics who feel strongly about the Oxford comma, "compose" vs. "comprise," and—my pet peeve—the way "affect" and "effect" have lost out to "impact." Jovin gives one hope about Americans and the American language.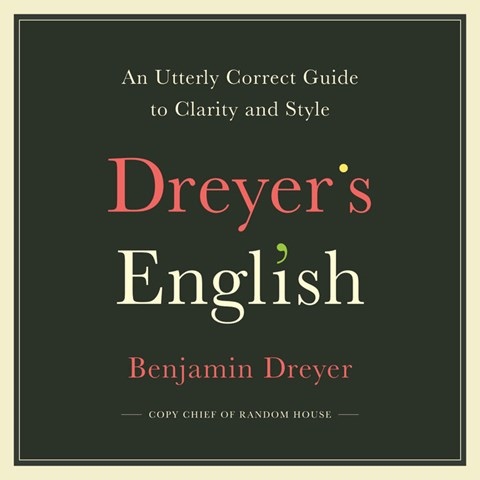 Benjamin Dreyer, copy chief of Random House, knows about putting sentences together. In DREYER'S ENGLISH, he has written a witty and informative guide to writing correctly. Together, Dreyer and Alison Fraser, who reads the examples, offer amusing, informed, and passionate advice. This ranges widely from his dictum on deleting "actually," which, actually, I use a lot, to his disapproval of italics, which strain the eye and encourage readers to skip. As someone who just bought the newest edition of The Chicago Manual of Style, which weighs over three pounds, I recommend giving your arms a rest and listening to this instead.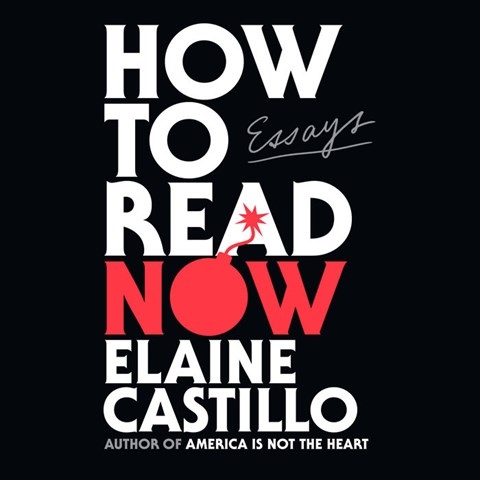 Elaine Castillo, author of the celebrated debut novel AMERICA IS NOT THE HEART, offers a fine narration of her new essay collection, HOW TO READ NOW. Castillo employs a sharp eye and quick wit to explore the "racial politics and ethics of how we read our books, our politics, and each other." Provocatively, Castillo encourages us to attend to the presuppositions and prejudices we bring to what we choose to read and how we interpret it. While serious, the book is also fun. It challenges and delights just the way your favorite Advanced Lit seminar once did.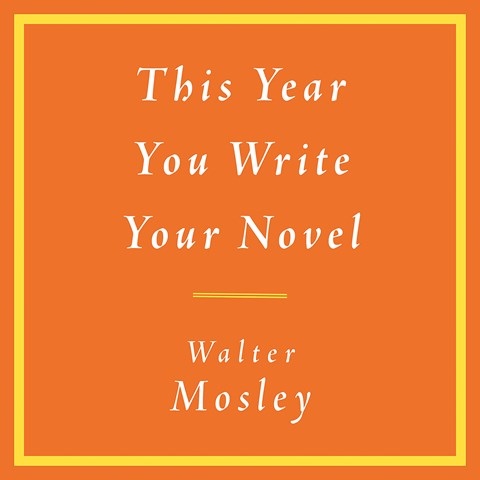 Speaking of seminars, Walter Mosley, author of many acclaimed novels, including the Easy Rawlins mystery series, offers a terrific private lesson in his brief and useful THIS YEAR YOU WRITE YOUR NOVEL. Golden Voice narrator Dion Graham shares Mosley's practical and uncompromising writing tips with his usual warmth and clarity, plus a touch of necessary sternness. He made me want to please him by getting my butt into that chair and actually writing something. This audiobook is an excellent nudge.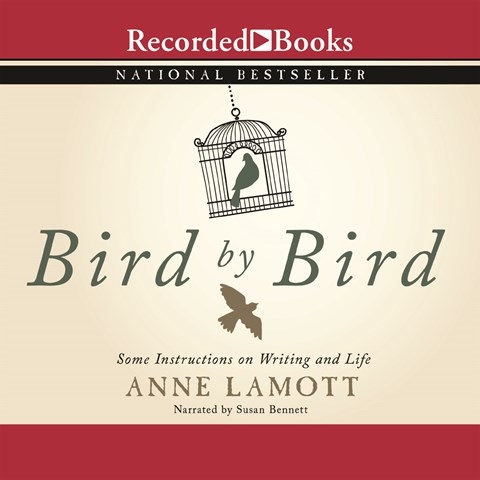 I end with Anne Lamott's classic essay collection, BIRD BY BIRD, which adorns my bookshelves in both CD and hardcover. Written in 1995 and republished in audio in 2017 with an engaging narration by Susan Bennett, this timeless book of inspiration has encouraged writers for more than 25 years. Full of humor and honesty, the book mixes personal anecdotes with writing prompts and practical advice. Whether you've just sold a piece of writing, you're not sure how to start, or you doubt that you'll ever write again, let Anne Lamott remind you why putting down the words—bird by bird—matters.