One of my favorite December traditions is my annual cookie-baking marathon, which I affectionately call Cookie Extravaganza. Every year I clear my December schedule so that I can spend weeks baking thousands of cookies to pack into boxes and send to my friends and family. Listening to audiobooks, of course, is one of the best parts of this ritual—during the hours I spend in the kitchen, I listen to dozens of incredible books!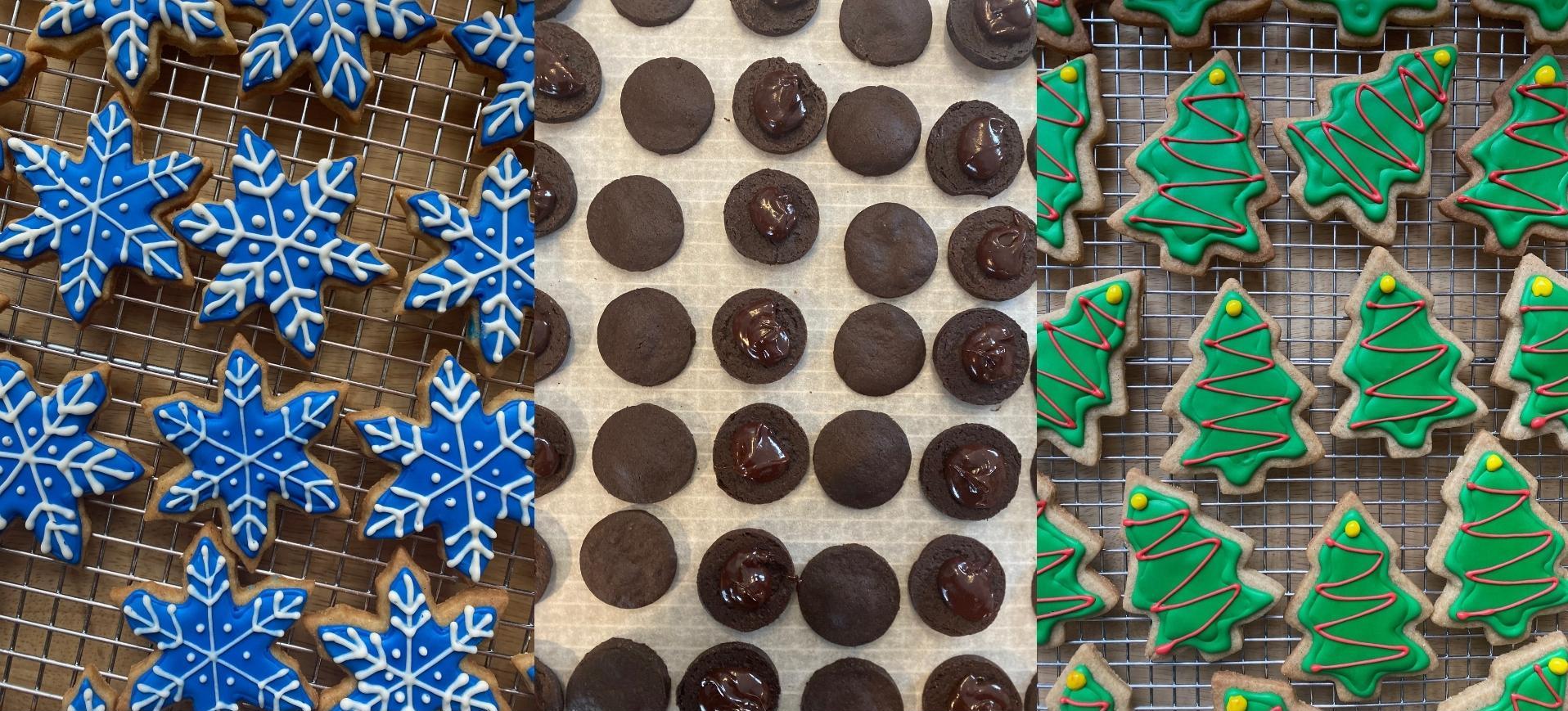 This year, I have the absolute pleasure of introducing you to AudioFile's Best Memoirs of 2021. So I thought I'd take you on a mini baking journey, sharing these wonderful listens and musing on how I might enjoy them over a week of baking. These five memoirs are funny, searching, profound, and moving—and they're made even better by stellar narration.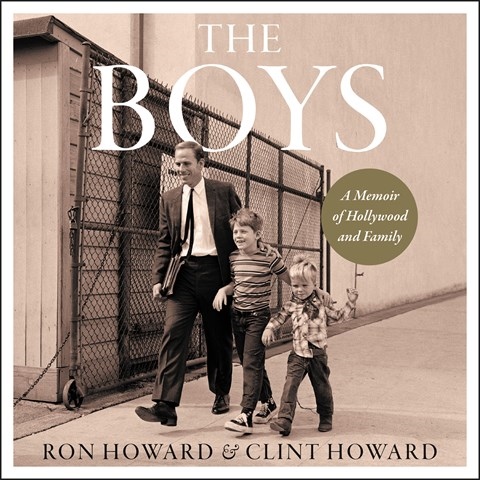 THE BOYS, written and read by Ron Howard and Clint Howard, is the perfect audiobook to kick off Cookie Extravaganza. Legendary actor, director, and producer Ron Howard and his brother, actor Clint Howard, share stories of their childhood, early careers, and later successes. They trade off narrating, which makes the audiobook feel like you're listening in on an intimate conservation between the brothers. Both their voices are warm and energetic, polished but not overly so. Full of funny and endearing stories about their Midwestern grandparents and actor parents, and the changing landscape of Hollywood life in the second half of the 20th century, this charming audiobook is cozy and upbeat—the ideal soundtrack for a day of baking gingerbread tiles and rich chocolate World Peace Cookies.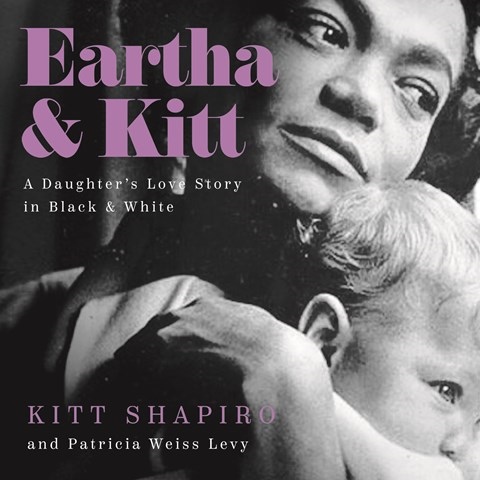 Sticking with the theme of memoirs about celebrities, next I'd pick up EARTHA & KITT by Kitt Shapiro and Patricia Weiss Levy. Narrator Karen Chilton gives a powerful performance of this moving memoir about singer, actor, and entertainment star Eartha Kitt. Daughter Kitt Shapiro writes about her mother's early struggles and later triumphs, as well as their complicated relationship. Chilton gets every nuance of this book exactly right—the love between Eartha and Kitt is palpable in her voice. I might listen to this while baking cookies I've been making for years, like melting nut crescents or cashew butter balls, because the combination of a remarkable story and Chilton's stunning narration is bound to be distracting—in the best way possible, of course.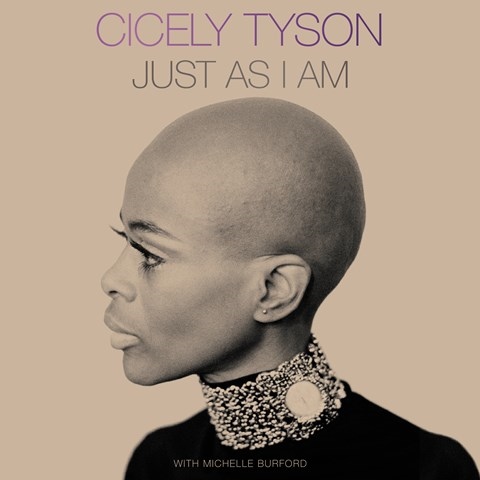 One more brilliant audiobook about a celebrity icon made this year's Best of 2021 list: JUST AS I AM by Cicely Tyson. Though Tyson died earlier this year, her spirit lives on in the vast body of work she left behind, the many young actors she inspired, especially other Black women (including Viola Davis, who reads the moving forward to this book), and in this remarkable memoir about her eventful life. It's no surprise that Robin Miles excels in her narration of this audiobook. She captures the essence of Tyson's indomitable spirit, creative spark, and determination. Miles reads Tyson's graceful prose with warmth and honesty, recounting entertaining stories from her acting and modeling career alongside deeply personal memories about her family. This long, thoughtful, and memorable listen is exactly the kind of book I crave in the middle of Cookie Extravaganza—a book to inspire me to keep striving.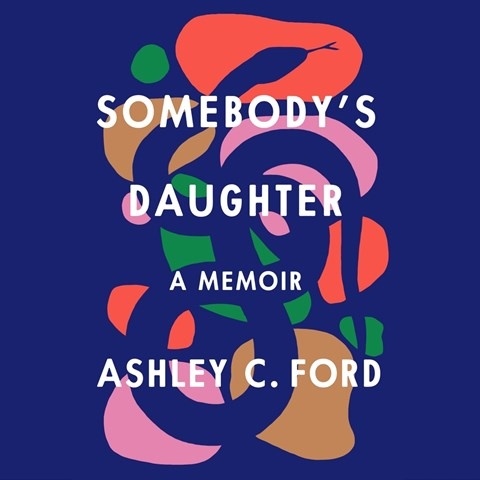 Next up on this year's Best of 2021 list is SOMEBODY'S DAUGHTER, an intense, sometimes harrowing, but ultimately hopeful coming-of-age memoir. Ashley C. Ford's narration is as gorgeous as her prose: raw, emotional, and open. She recounts the struggles and abuses she faced in childhood and reflects on what it was like growing up with an incarcerated father. Her ability to examine the hardest parts of her past with kindness, empathy (for her younger self and the people in her life), self-awareness, and insight is truly extraordinary. After listening to a series of books about living in the public eye, this personal memoir marks a change of pace in my baking-while-listening journey. I'd pair it with a day-long baking project—maybe icing classic sugar cookies—so that I could listen to the whole book, start to finish, in one day.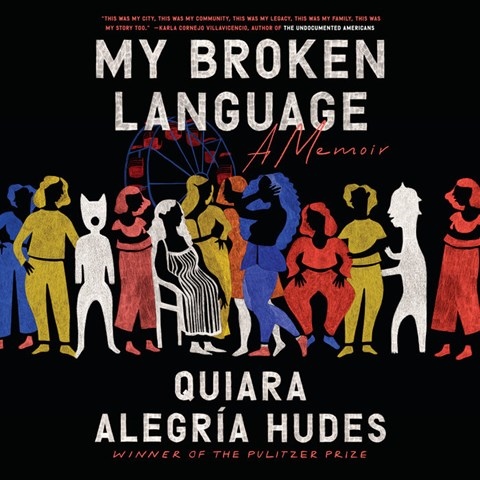 I've saved my own personal favorite from this list of amazing memoirs for last. MY BROKEN LANGUAGE, written and read by playwright Quiara Alegría Hudes, is the perfect audiobook to close out a week of baking. It's exuberant, funny, joyful, and full of stories about food and family. Hudes, a Tony-winning playwright, shares the many ups and downs and twists and turns in her journey to becoming an artist. She writes about the women in her large Puerto Rican family, the North Philly neighborhood that defined her childhood, falling in love with music in college, and so much more. Her narration is as vibrant and expressive as her prose. In a blend of English and Spanish, she chats, laughs, and sighs. This audiobook is a celebration, and I can't think of anything I'd rather listen to while packing up cookie boxes to send off to my own loved ones. Hudes's stories, words, and voice are a gift.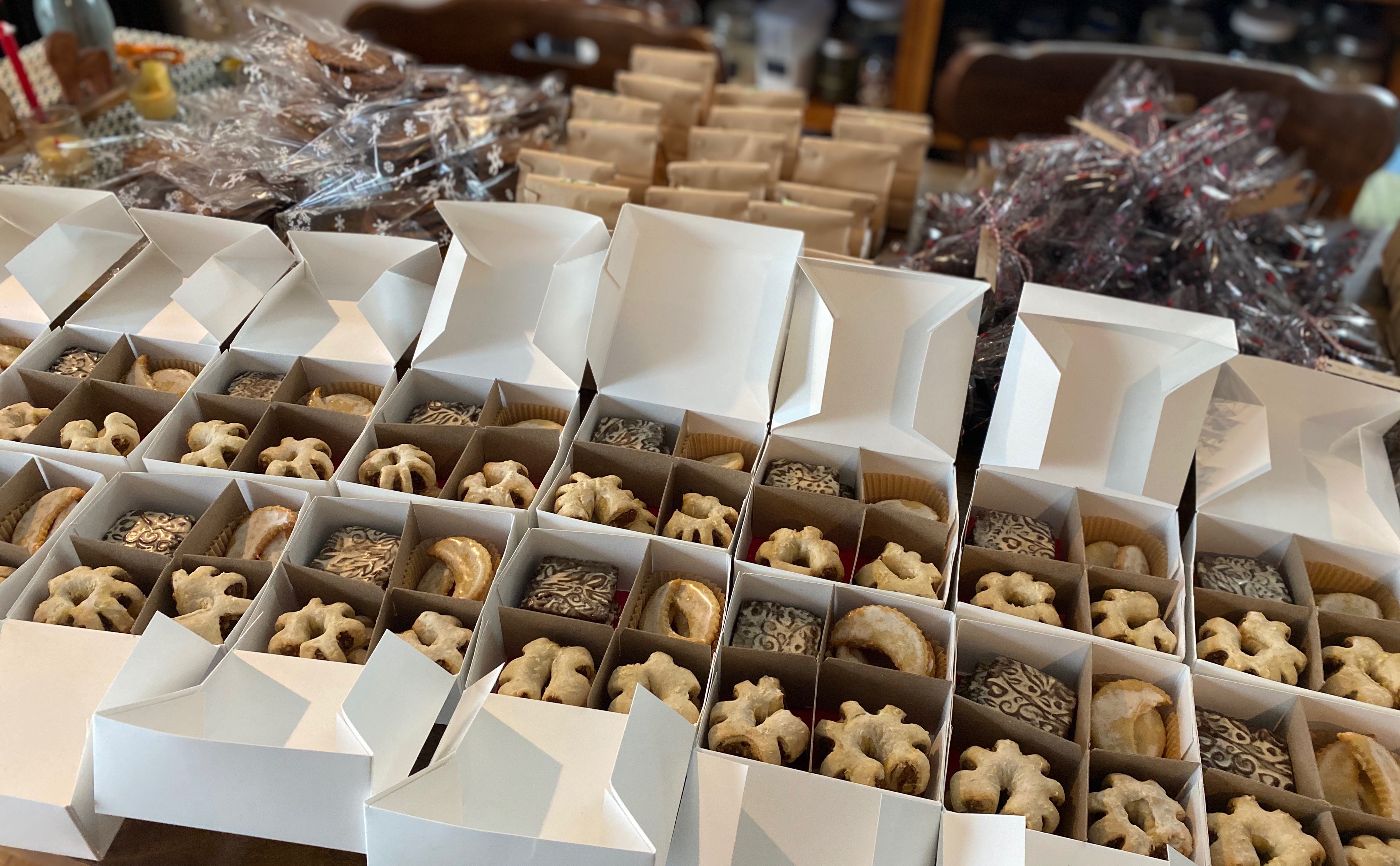 So there you have it: a week of baking through the best memoirs of 2021. At the end of the week, my kitchen smells like cinnamon and ginger, there are tins of cookies everywhere, and my mind is buzzing with all the wonderful stories I've just listened to. In the coming weeks, as I keep baking cookies, I'm looking forward to listening to the rest of the books on this year's Best Audiobooks of 2021 list.
Quiara Hudes photo by Jon Chu, Karen Chilton photo by James Alexander, cookie photos from Laura's kitchen.