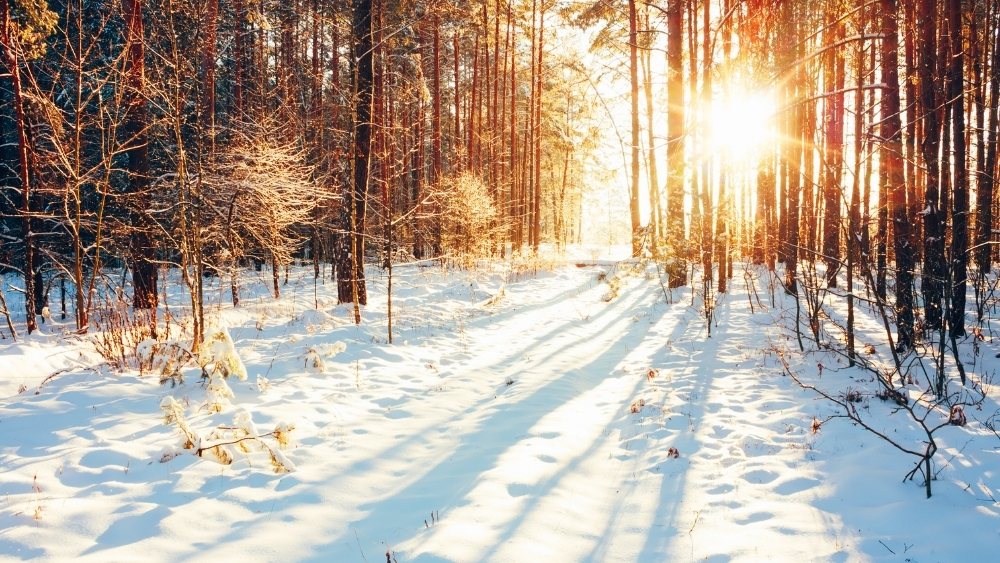 The snow has arrived in the Northeast, covering my world with a foot of beautiful white snow—which is slowly turning gray to match the sky. Can you tell that I am feeling a bit stir crazy? Snowed-in. COVIDed-in. Like many of you, I am yearning for an escape to someplace warm and different than my own living room. But it looks like this year, I will have to take my winter vacations through audiobooks.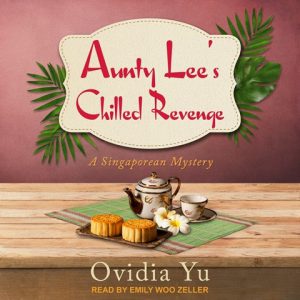 Singapore fits the bill for the first stop. I have had the privilege of taking the non-stop flight from Newark to Singapore—18 hours straight of flying in luxurious business class. When I want to feel hot and humid, I think back to Singapore, which lies about one degree north of the equator. While Singapore does not have a lot of crime or a lot of crime novels, it has given us Ovidia Yu's Aunty Lee Singaporean Mystery series. The third book in the series is AUNTY LEE'S CHILLED REVENGE, read by recently inducted Golden Voice narrator Emily Woo Zeller (you can listen to a Behind the Mic interview with Zeller here). This series opens a humorous window to the status-conscious, food-obsessed, multicultural world of Singapore. If you are interested in exploring Singapore further, check out the recent New York Times article: How to Pretend You're in Singapore Tonight.
Continuing in Asia, but going back to the past, take a trip to British colonial India in the 1890s with Nev March's MURDER IN OLD BOMBAY, which earned narrator Vikas Adam an Earphones Award. The book is also the winner of the First Crime Novel Award from the Mystery Writers of America and Minotaur Books. The story is based on true events, and the author has written that she sees it as memorial to the two brave girls at the center of the story who grew up in a restrictive patriarchal culture. You can read more about narrator Vikas Adam on AudioFile's Narrator Spotlight page and hear an interview with him. I have had the pleasure of traveling to India, as well. The trip was in the month of May, which, it turns out, is the hottest time of the year. But that's a whole other story!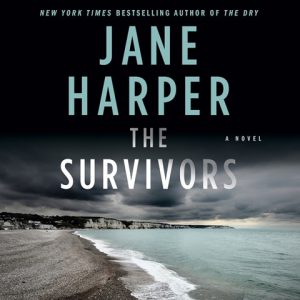 Now let's venture to a locale I have not visited yet but that is at the top of my bucket list—Australia, or more specifically, Tasmania. You can't get much farther away than Tasmania, an island state about 150 miles south of the Australian mainland. Author Jane Harper is masterful at using locations as a significant player in her stories. In THE SURVIVORS (releasing in February), Harper's descriptions and characters pave the way for narrator Stephen Shanahan to draw listeners into the stories with his authentic Australian accent. THE SURVIVORS takes listeners to a seaside town in Tasmania known for sculptures that sit in the surf in memorial to the survivors of a shipwreck. (And you can watch Steve Shanahan talking about an earlier Jane Harper Australian mystery, FORCE OF NATURE, in his narrator video.)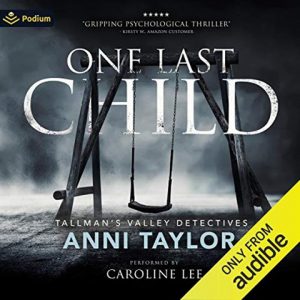 We've traveled so far to Australia, so let's stay for one more listen: Earphones Award winner ONE LAST CHILD by Anni Taylor, read by Caroline Lee. The audiobook begins on a hot summer day in Katoomba, Australia, in the Blue Mountain National Park. The story involves the disappearance of five nursery school children. For a refreshing change, we have a grandmother as the protagonist-investigator. While the story moves in time to three years later and in the middle of winter, I snuck it in as Lee does such a great job of drawing you into the atmosphere of the setting.
So, are you ready to come back home? I promise that future blog posts will take us to warmer climates closer to home.