AudioFile goes Behind the Mic to hear from narrator Andi Arndt about recording the Audie Award-winning title DIRTY by Kylie Scott. Andi has recorded eleven audiobooks with Kylie, and says she "feels like we're like peanut butter and jelly – I love narrating for her!" Listen for Andi's take on Kylie's smart, relatable characters and their escapades.
"No matter what script comes in from her, I always know I'm going to have smart characters that I can relate to."—Narrator Andi Arndt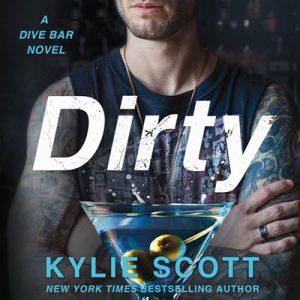 DIRTY: Dive Bar, Book 1
by Kylie Scott, read by Andi Arndt
Macmillan Audio
AudioFile Earphones Award
Andi narrates this story of a rebound romance between Lydia, who is left at the altar, and Vaughan, a guitarist taking a break and bartending, using distinct voices that match their genders and personalities well. Andi says the beginning of DIRTY was one of her favorites—we suggest you may want to listen with a dirty martini (or your favorite beverage of choice) in hand.
Find your next audio romance on our website!