Today AudioFile is going Behind the Mic with Alison Larkin to learn about her narration of a beloved classic mystery from Agatha Christie in honor of Agatha Christie's birthday. Fans may know this is a special event each year—even though Christie would be 127! Mystery fans and listeners still relish hearing mysteries from this golden age. British narrator Alison Larkin gives us a lovely introduction to two Christie audiobooks, THE SECRET ADVERSARY, a Tommy & Tuppence mystery that she narrates, and THE MYSTERIOUS AFFAIR AT STYLES, the very first Hercule Poirot story, narrated by James Warwick.
"A lovely double-bill, wonderful if you are a Christie fan."—Narrator Alison Larkin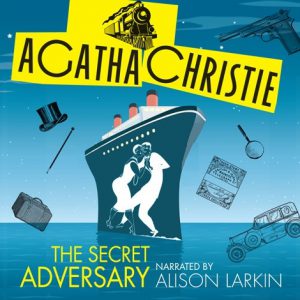 THE SECRET ADVERSARY:
Tommy & Tuppence, Book 1
by Agatha Christie, read by Alison Larkin
Alison Larkin Presents
Agatha Christie's second novel transports listeners to just after the Great War. Tommy Beresford and Prudence "Tuppence" Cowley are broke, and they set up a detective agency. Alison Larkin's crisp, clear narration, with her precise English accent, sets the scene and helps to conjure up the feeling of a bygone era when the class system was at the core of British society.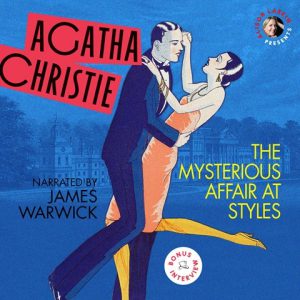 THE MYSTERIOUS AFFAIR AT STYLES
by Agatha Christie, read by James Warwick
Alison Larkin Presents
Complete with "red herrings," Hercule Poirot investigates a suspicious death. Warwick's Poirot is spot-on. The interview between Alison Larkin and James Warwick is an additional treat. Listen to sound clips and read AudioFile's full reviews of THE SECRET ADVERSARY or THE MYSTERIOUS AFFAIR AT STYLES.
Mystery fans — treat yourself to these audio classics.