Narrator Cris Dukehart takes us Behind the Mic to share with AudioFile readers how narrating for Melinda Leigh has changed her life. SAY YOU'RE SORRY is the first in a suspenseful series about former prosecutor Morgan Dane and her peaceful life in her hometown — well, almost peaceful, until her babysitter gets killed.
"To Melinda Leigh . . . . Just wanted you to know how narrating from your killer's point of view is FREAKING ME THE HECK OUT!"—Narrator Cris Dukehart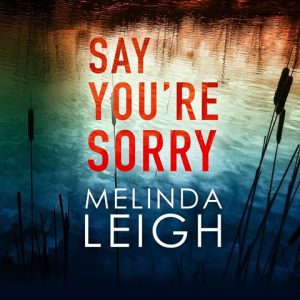 SAY YOU'RE SORRY:
Morgan Dane, Book 1
by Melinda Leigh,
read by Cris Dukehart
Brilliance Audio
AudioFile Earphones Award
Search no further for a suspenseful audiobook. Cris Dukehart 's performance ranges from depicting fear to delivering shocking reveals, and she draws the listener in from the first chapter. You'll have to decide if listening in the dark is a good thing, or not! The next in the Morgan Dane series, HER LAST GOODBYE, is also narrated by Cris.
And, if you decide scary listening IS your thing, browse 200+ audiobook horror titles from the AudioFile crypt, from Stephen King's SLEEPING BEAUTIES to IN THE SHADOW OF FRANKENSTEIN.