Before you are halfway through that super-sized box of Valentine's candy you might check out AudioFile's Behind the Mic chat with Mike Chamberlain. You'll be surprised to hear some of author Gary Taubes's controversial arguments in THE CASE AGAINST SUGAR.
"I took a moment from time to time with my director to just talk about the facts." —Narrator Mike Chamberlain

The Case Against Sugar
Gary Taubes, Read by Mike Chamberlain
Random House Audio
Earphones Award Winner
We love the way that Mike Chamberlain brings a directness along with his engagement with each audiobook. Delivering many sobering and eye-opening facts about sugar, Mike compels us to listen. Read our full review and listen to a sound clip here.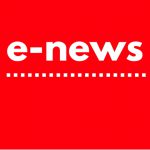 Want more of our Editors' Picks?
Sign up for our FREE e-newsletters!