Listen in as Kathleen Gati takes AudioFile readers Behind the Mic to learn more about her narration of THE GIRL IN THE TOWER. The second in author Katherine Arden's Winternight Trilogy is perfect listening for the season!
"It's intriguing, it's a fabulous fantasy fable, and it's dark and sexy. I think you'll enjoy it."—Narrator Kathleen Gati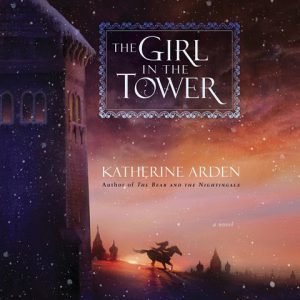 THE GIRL IN THE TOWER
Katherine Arden
Read by Kathleen Gati
Random House Audio/Books on Tape
AudioFile Earphones Award
After the success of THE BEAR AND THE NIGHTINGALE, Arden continues to weave Russian history and folklore with a powerful narrative. Kathleen is subtly in tune to the setting and accents of the many characters to make this audiobook a captivating listen. Read AudioFile's full review.
Kathleen is carving out a Russian niche for her narrations of Arden's series as well as for another Earphones-winner performance of RUSSIAN WINTER.
Is Kathleen's voice familiar from . . . ? Daytime drama fans might guess—Dr. Liesl Obrecht in "General Hospital" or  Raisa in "Arrow."  Explore all of Kathleen's audiobooks in her audiography.