It's not hard to explain why the race to produce a workable lightbulb makes this audiobook a gripping historical novel. AudioFile goes Behind the Mic with narrator Johnathan McClain and author Graham Moore to talk about THE LAST DAYS OF NIGHT.
"It was the miracle of electric light that allowed this audiobook to be read for all of you."—Johnathan McClain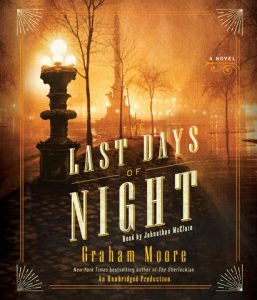 THE LAST DAYS OF NIGHT
Graham Moore, read by Johnathan McClain
Random House Audio
Earphones Award Winner
We love to hear audiobooks that have real historical characters. Thomas Edison, George Westinghouse, and Nikola Tesla are a few that make an appearance here. Johnathan McClain was involved throughout the creation of the novel—even before he got in the recording booth. Listen to a sound clip of Johnathan and read our full review here!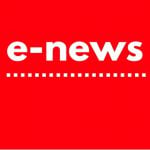 Want more of our editors' picks?
Sign up for our e-newsletter!