Narrator Christina Delaine takes AudioFile readers Behind the Mic for her narration of THE PRAGUE SONATA. Bradford Morrow's moving novel tells of a mysterious musical score that connects two women across history.
"I loved these women. They are humbling and awe-inspiring. I miss hanging out with them—they were fine company to keep."— Narrator Christina Delaine
THE PRAGUE SONATA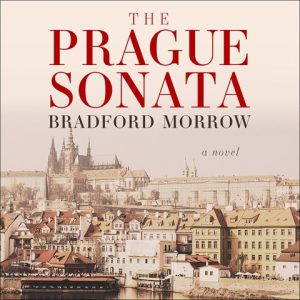 Bradford Morrow
Read by Christina Delaine
HighBridge Audio
Earphones Award Winner
This winding story takes listeners from a Prague suffering through two world wars all the way to contemporary New York. Part of an eighteenth-century sonata manuscript that had been hidden from Nazis lands in the hands of a young musicologist, Meta. Christina's emotional reading conveys Meta's growing passion to find the missing half of the haunting manuscript. For more on this historical novel, visit our full review.