AudioFile goes Behind the Mic to learn about Robin Miles's narration of the final novel in the Broken Earth trilogy, THE STONE SKY. Robin has narrated all three audiobooks in the series, and she brings listeners into a world of violent seismic upheaval.
"THE STONE SKY brought everything together at the end . . . the trilogy is a geologic wonder in literary form."—Narrator Robin Miles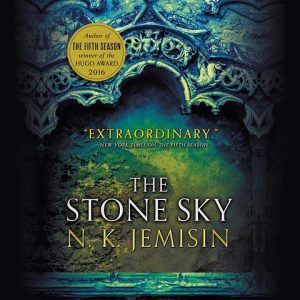 THE STONE SKY: Broken Earth, Book 3
by N.K. Jemisin, read by Robin Miles
Hachette Audio
AudioFile Earphones Award
In the Broken Earth Trilogy, life on Earth is violent, chaotic, and nearly impossible to survive. N.K. Jemisin has won Hugo Awards for best novel for her first two books in the series, THE FIFTH SEASON and THE OBELISK GATE. Listeners have followed Essun as she faces upheavals both seismic and personal—the series opens with her husband killing one of their children and running away with the other after an earth-shattering event that threatens all humanity. Essun and her remaining child, Nassun, are powerful Orogens who have the ability to control the Earth's seismic activity, while also facing enslavement, bigotry, and xenophobia.
Robin captures listeners with her suspenseful narration, making Jemisin's intricate world-building all the more accessible. She is especially adept at narrating the drama of Essun and Nassun, who are unknowingly competing against each other to determine the fate of the Earth. Listen and be transported to a chaotic world that serves as a dire warning about the dangers of prejudice and power. Read AudioFile's full review and listen to a sound clip.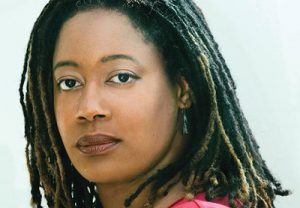 Visit our author pages to read our interview with N.K. Jemisin and learn more about her award-winning Broken Earth trilogy!