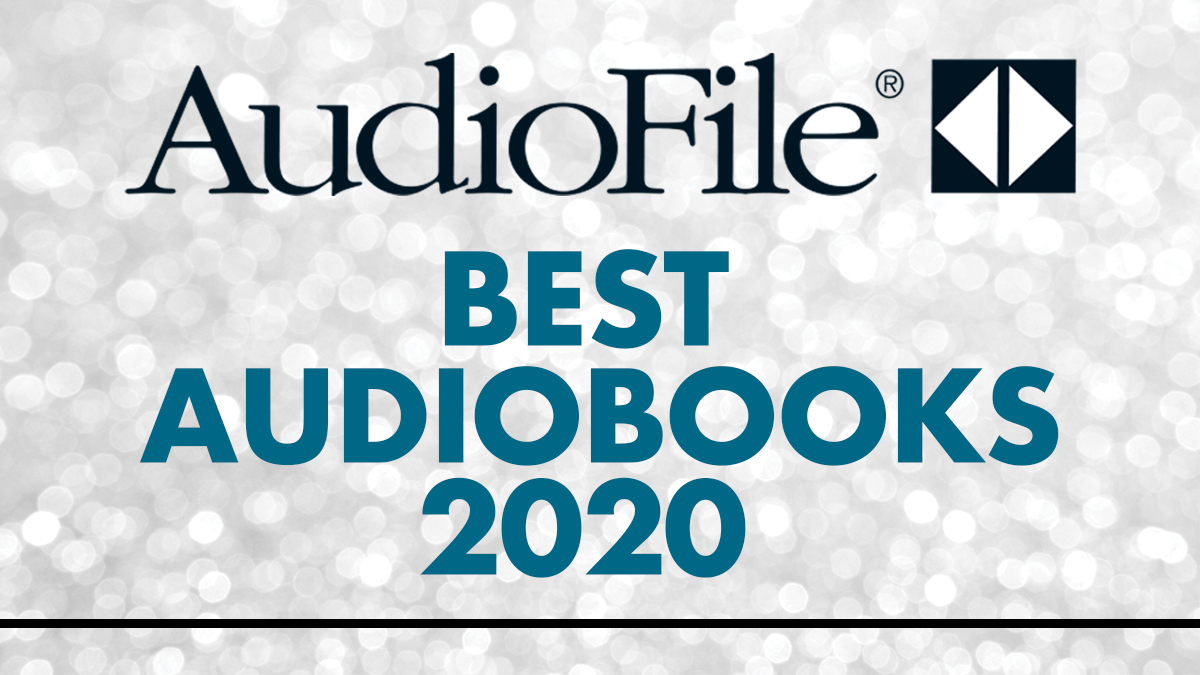 Capping off weeks of planning and indeed a whole year of listening, we're thrilled to announce AudioFile's 2020 Best Audiobooks. We feature the 51 titles in 9 categories in a dedicated section of the AudioFile site; record special podcasts with narrators who created some of the best audiobooks; feature videos with narrators on AudioFile's YouTube; and as you've seen right here on AudioFile's blog, feature articles from AudioFile editors on the mystery, romance, children's, and fiction selections. With an eye—and an ear—on the unique audio aspects, our AudioFile list signals the excellence of both the audio production and the listener experience.
This year audiobooks have provided a balm, a diversion, and an escape for countless listeners. Families have found new value and entertainment with shared audiobook listening. Essential workers have put the world aside as they put on their headphones after a long shift. When new consumer data is released, it's likely to show listening at home moving to the top of listening locations, and a jump in the use of home devices.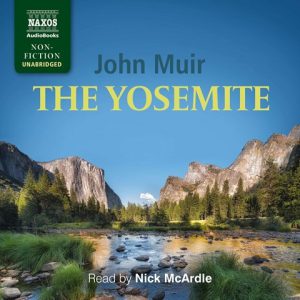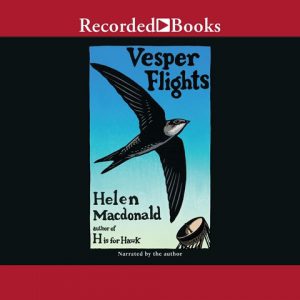 Some top choices for "listening escapes" gleaned from AudioFile's 2020 Best list include Louise Penny's mystery ALL THE DEVILS ARE HERE, set in Paris and finely narrated by Robert Bathurst (and don't miss our interview with Robert); THE YOSEMITE, John Muir's 1912 journals given a nice reading by Nick McArdle—in a Scottish brogue like Muir's own; and VESPER FLIGHTS, naturalist Helen Macdonald's essays and observations.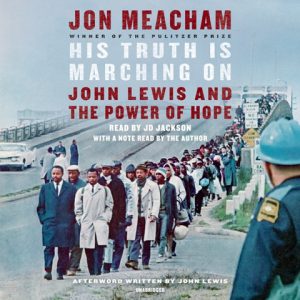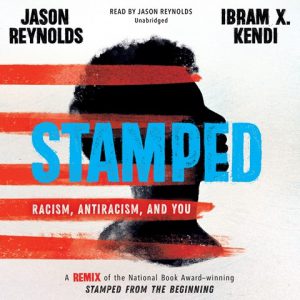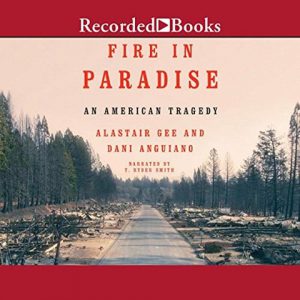 Audiobooks that illuminate many of today's important topics and cultural conversations are standouts on the list: Jon Meacham's tribute to John Lewis, HIS TRUTH IS MARCHING ON, narrated by Golden Voice narrator JD Jackson; Jason Reynolds's accessible narration of STAMPED; CASTE by Isabel Wilkerson and read by Robin Miles; and Alistair Gee and Dani Anguiano's remarkable look at individual heroism, fire science, and climate change in FIRE IN PARADISE.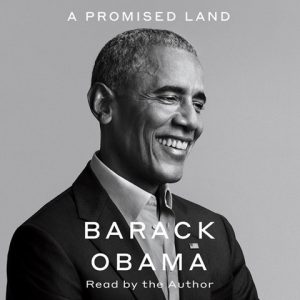 The audiobook most talked about this month, Barack Obama's A PROMISED LAND, read by President Obama, is an honorary "best" since our list was compiled before publication, and we were not able to hear the production in advance.
All of AudioFile's 2020 Best Audiobooks are featured at audiofilemagazine.com/best-audiobooks-2020/. We want to encourage you to support your local bookstore this season, and you can find most of our 2020 Best titles at Libro.fm. A few highlights follow, but really, there is so much to explore in the list.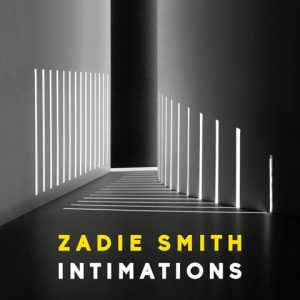 INTIMATIONS
by Zadie Smith, read by Zadie Smith
Penguin Audio
AudioFile Earphones Award
Listening to award-winning author Zadie Smith read her collection of six personal essays about life in the year 2020 is a transcendent experience. That voice—London-born, smooth, warm, well modulated with a hint of gravel and exquisite articulation. The witty, observant, thoughtful essays touch on the pandemic, womanhood, America, families, work, classism and racism, reading and writing, and what makes life worthwhile.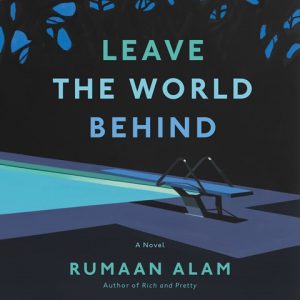 LEAVE THE WORLD BEHIND
by Rumaan Alam, read by Marin Ireland
Harper Audio
AudioFile Earphones Award
Marin Ireland narrates a stunning audiobook that explores race, class, family, and global catastrophe. A married couple and their teenage children are on summer vacation at a rented secluded home in the Hamptons. However, the house's owners arrive unexpectedly after fleeing New York City during a mysterious blackout. While the situation is uncomfortable, the two families—one white and middle class, the other Black and wealthy—cohabitate and try to figure out what's happened. Ireland portrays all the characters with pitch-perfect nuances.
Be sure to listen to Marin talk about LEAVE THE WORLD BEHIND on our podcast.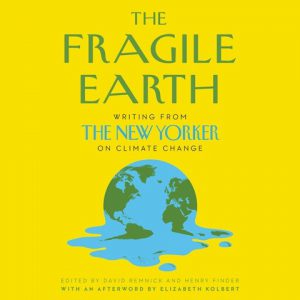 THE FRAGILE EARTH
by David Remnick, Henry Finder [Eds.], read by Kaleo Griffith, Gabra Zackman, Cat Gould
Harper Audio
AudioFile Earphones Award
Kaleo Griffith, Gabra Zackman, and Cat Gould narrate this timely collection of climate-change nonfiction from THE NEW YORKER magazine with engagement, clarity, and an admirable mix of insistence and calm. Written by many of the magazine's most well-known authors, including Elizabeth Kolbert, Bill McKibben, Burkhard Bilger, Kathryn Schulz, and Ian Frazer, the pieces focus on "how we got here, where we are, and what we can do now."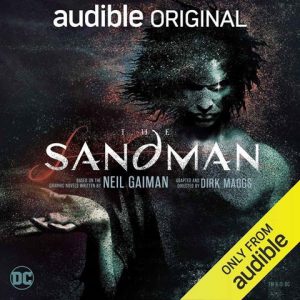 THE SANDMAN
by Neil Gaiman, Dirk Maggs [Adapt.]| Read by Riz Ahmed, Kat Dennings, Taron Egerton, Neil Gaiman, James McAvoy, Samantha Morton, Bebe Neuwirth, Andy Serkis, Michael Sheen, and a Full Cast
Audible, Inc.
AudioFile Earphones Award
James McAvoy leads an all-star cast in narrating this magnificent audio adaptation of Neil Gaiman's iconic graphic novel series, The Sandman. As listeners are swept up in a saga in which cats talk and nightmares walk, McAvoy's steady characterization reminds them that it's all in a day's work for him. The sound effects are immersive, and there is a wonderful cinematic score. Listeners won't be able to pause once they hit play.
Don't miss our interview with Dirk Maggs talking about the production of THE SANDMAN and his work in audio drama.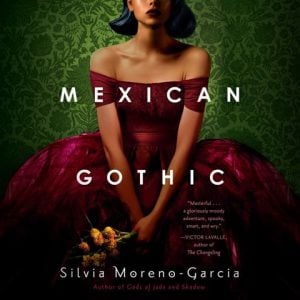 MEXICAN GOTHIC
by Silvia Moreno-Garcia, read by Frankie Corzo
Random House Audio
Frankie Corzo's velvety voice puts listeners under her spell as she narrates this horror audiobook. Noemí Taboada is a clever 22-year-old anthropology student buzzing between parties in 1950s Mexico City. She is quite put out when her father sends her to the countryside to check on her recently married cousin, Catalina. Listeners share Noemí's developing terror as she unravels the many mysteries of High Place and its enigmatic inhabitants. A suspenseful and atmospheric narration makes this an audiobook listeners won't soon forget.
Be sure to listen to our interview with Frankie next week on a bonus episode of Behind the Mic.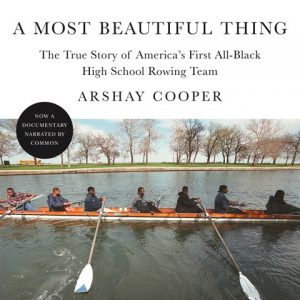 A MOST BEAUTIFUL THING
by Arshay Cooper, read by Adam Lazarre-White
Macmillan Audio
In the 1990s, Arshay Cooper attends a crew recruiting meeting at his high school for the free pizza. He ends up joining the first Black high school rowing team in the country. Narrator Adam Lazarre-White conveys Cooper's youth and aspirations in a rich, steady voice that suggests emotional authenticity and humor. Cooper and his teammates create something great with the help of a philanthropic businessman and former college rowers. Lazarre-White captures Cooper's developing emotional maturity.
Look for our conversation with Adam about A MOST BEAUTIFUL THING on our podcast next week.
Bookmark it, and share: AudioFile's 2020 Best Audiobooks.