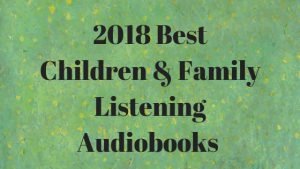 AudioFile's 2018 Best Audiobooks list is out, and I am so excited to be talking about the Children's category. I always love reading everyone's "Best Of" lists at this time of year because 1) I love to see my favorites get some love, and 2) it introduces me to gems that I missed over the year. I hope this list does both for you as well. And I'm curious, what would be on your Best Children's Audiobooks of 2018? Please leave a comment below to share your family's favorites this year so I can discover even more gems!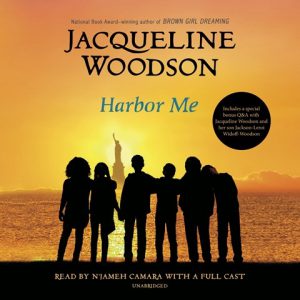 HARBOR ME
by Jacqueline Woodson, read by N'Jameh Camara, Toshi Widoff-Woodson, Jacqueline Woodson, Jose Carrera, Dean Flanagan, Angel Romero, Mikelle Wright- Matos
Listening Library, Ages 10+
A new book by the multiple award-winning and current National Ambassador for Young People's Literature, Jacqueline Woodson, is always cause for celebration, and this audiobook gives her beautiful writing the reverence it deserves. Six students meet regularly in a classroom, with only one requirement — that they talk. Toshi Widoff-Woodson, portraying an African-American girl, is defensive and a bit spoiled. Dean Flanagan is reticent Ashton, a bullied white boy. Mikelle Wright-Matos affects a near swagger as Ashton's confident African-American friend, Amari. Jose Carrera's deeper, lightly accented Latinx voice chimes in as Tiago. Angel Romero is the worried Esteban, whose father has been taken away by ICE. And N'Jameh Camara narrates biracial Haley, who describes the increasingly honest conversations among the group. This is a powerful story that all middle grade kids—and their parents—should listen to.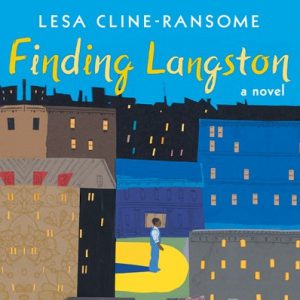 FINDING LANGSTON
by Lesa Cline-Ransome, read by Dion Graham
Dreamscape, Ages 8+
Narrator Dion Graham's slow, Southern drawl perfectly captures the innocence of 11-year old Langston, and made me empathize that much more with the motherless boy who feels lost and alone after his father moves them from rural Alabama to urban Chicago during the Great Migration of African Americans after World War II. Through first-person narrative, Graham immerses listeners into Langston's unfamiliar new world, and we hear the different accents of the city people who surround Langston now. My librarian heart just swelled when Langston finally found his place—and his first new friend—at the public library.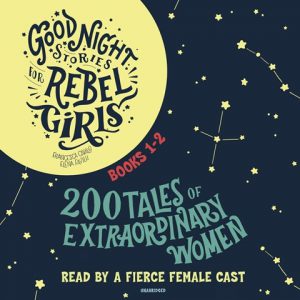 GOOD NIGHT STORIES FOR REBEL GIRLS 1-2: 200 Tales of Extraordinary Women
by Elena Favilli, Francesca Cavallo, read by Alicia Keys, Ashley Judd, Danai Gurira, Esperanza Spalding, Janeane Garofalo, Mozhan Marnò, Phillipa Soo, Rowan Blanchard, Samira Wiley, Francesca Cavallo, Elena Favilli [Intro.]
Listening Library, Ages 6+
In spite of what it says in the title, this audiobook is not just for girls! Girls, boys, adults, all people will be inspired by this fascinating collection. While listening on a road trip with the kids, my husband and I said (more than once), "Wow! What an amazing story!" Each short biography introduces a woman from ancient history to modern times. Some are household names, while others will be new to listeners. But the performances really set this audiobook apart. Alternating narrators including Mozhan Marnò, Ashley Judd, and Esperanza Spalding read each story with a diverse range of accents and voices. At the end of each biography, I was eagerly anticipating hearing the next voice and meeting the next extraordinary woman.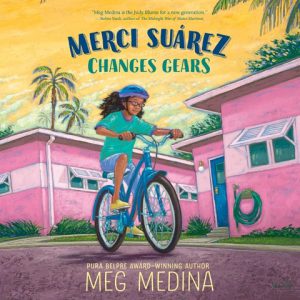 MERCI SUÁREZ CHANGES GEARS
by Meg Medina, read by Frankie Corzo
Brilliance Audio, Ages 10+
I love when a narrator can make me really care about a character, and Frankie Corzo presents such a realistic and relatable portrayal of sixth grader Merci Suárez that I was cheering for her from beginning to end. Merci is a scholarship student at an exclusive private school where she deals confidently with the class queen bee, boys, challenging school assignments, and preparing to try out for the school soccer team. At home, Merci lives with her close-knit extended Cuban family, including Lolo, her beloved grandfather, whose health is starting to decline. Corzo perfectly delineates the Spanish words and accents of Merci's family, but she uses a neutral American accent to narrate Merci's voice, highlighting the way Merci straddles both cultures.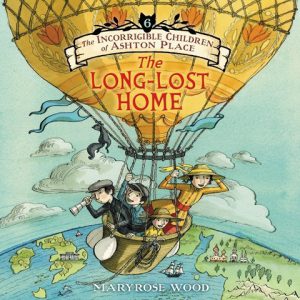 THE LONG-LOST HOME
by Maryrose Wood, read by Fiona Hardingham
Harper Audio, Ages 8+
I absolutely loved Katherine Kellgren's reading of the original books in the Incorrigible Children series, so Fiona Hardingham had some very large shoes to fill narrating this last audiobook after Kellgren sadly passed away in 2018. Hardingham nails it in this satisfying conclusion and delightful listen for all ages. She honors the atmosphere of the previous audiobooks, but adds her own exuberance, charm, and impeccable timing, incorporating a wide range of accents and voices, including those of chilling villains, distracted fathers, and ridiculous ladies of leisure. Fans of the series will not be disappointed.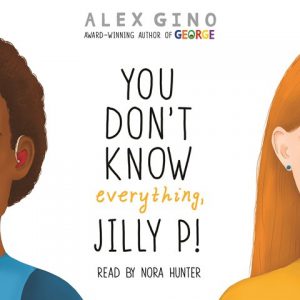 YOU DON'T KNOW EVERYTHING JILLY P.!
by Alex Gino, read by Nora Hunter, Blythe Auffarth, Cherise Boothe, Em Eldridge, Alex Gino, Maxwell Glick, Rachel Jacobs, Sisi Johnson, Katharine Lee McEwan, Taylor Meskimen, Marc Samuel, Miebaka Yohannes
Scholastic Audiobooks, Ages 8+ 
Jilly's world is filled with life-changing moments: the birth of a hearing-impaired sister, tension-filled extended family gatherings, emerging friendships in an online chat room, and the police shooting of an African American friend. The author states that "books and stories are tools for talking about contemporary issues," and this audiobook can help families address issues of Deaf culture, gay marriage, racism, and police brutality against African Americans. Nora Hunter voices 11-year-old Jilly with skill and believable emotions, and the ensemble cast adds a range of diverse voices.
Check out last week's episodes of AudioFile's podcast Behind the Mic to hear Robin Whitten and Michele Cobb talking about the best Children's audiobooks of the year and Robin's interview with Fiona Hardingham.