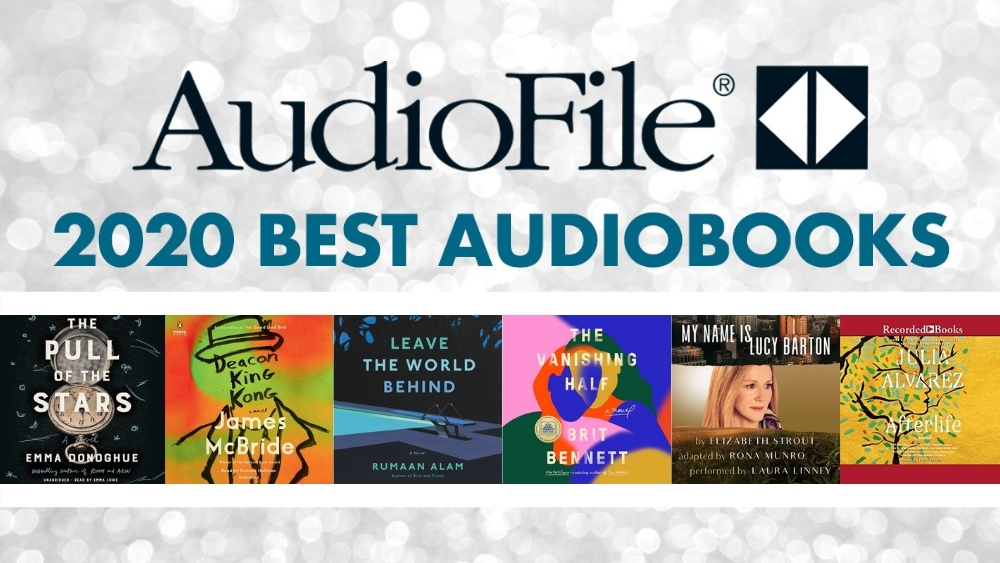 It's been a banner year for fiction, which means that AudioFile's list of the best fiction audiobooks of 2020 is a stellar one. What a treat awaits you in these novels that consider many of today's most important issues in ways that inform, entertain, comfort, and soothe.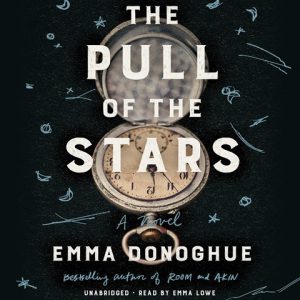 THE PULL OF THE STARS by Emma Donahue, author of the masterly bestseller ROOM, is a gripping novel about a worldwide plague. Not COVID-19, but the flu pandemic of 1918. In a Dublin maternity ward with "more than twice as many patients as usual and a quarter the staff," we spend three days and nights with nurse Julia Power and her colleagues as they cope with fatal illness, difficult pregnancy, and a raft of social ills that makes everything harder. The page-turner is an equally addictive audiobook due to narrator Emma Lowe's Earphones Award performance. Her layered, sensitive characterizations illuminate the backgrounds of the protagonists, hospital staff, and the patients, all of whom will linger in your mind for a long time.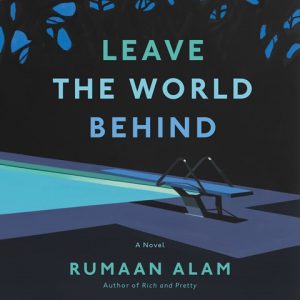 Rumaan Alam's observational powers and acerbic wit are on full display in his riveting, discomfiting, sometimes terrifying novel LEAVE THE WORLD BEHIND. Given an Earphones Award-winning performance by Marin Ireland, it explores race, class, family, and global catastrophe in the most intimate way possible. A white, middle-class family rents a secluded house in the Hamptons; unexpectedly the home's owners, who are wealthy and Black, return from  some sort of apocalypse in the the city. They settle in to cohabit. When it gets uncomfortable, you may cringe, but you absolutely will not be able to stop listening. Whether Ireland is focused on the character dynamics or omnisciently describing the terrifying events of the world at large, she delivers an unforgettable powerhouse of a performance.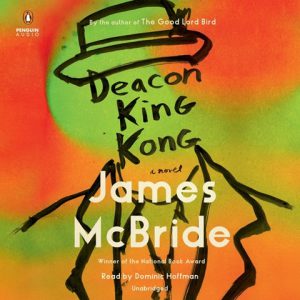 National Book Award winner (THE GOOD LORD BIRD) James McBride's funny and humane novel DEACON KING KONG is chock-a-block with marvelously crazy plot lines and unforgettable characters, beginning with the eponymous hard-drinking deacon who goes by the name of Sportcoat. Dominic Hoffman's vivid narration keeps up with the intersecting stories and dramatizes the melange of characters, be they African-American, Irish, Italian, Hispanic, young, old, female, male, living, or yes, dead. Set in 1960s public housing, the story brims with missing church funds, drug deals gone wrong, a ghostly wife, a baseball team, and a lovestruck detective. There's also humor that keeps despair at bay, particularly in Black communities, and an ending worthy of Shakespeare.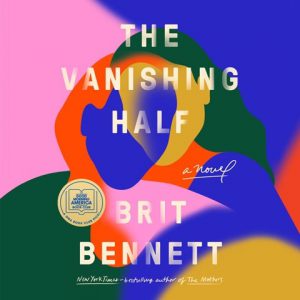 The question of how to present yourself in this world may affect each of us at some point, but the issue resonates particularly in issues of race. And so it is for Black identical twins Stella and Desiree in Brit Bennett's brave and engaging THE VANISHING HALF.  Author of the much admired debut novel THE MOTHERS, Bennett sets her new book in 1954, when the twins leave their small Louisiana hometown for New Orleans. By 1968, Stella has returned, mother of a child with skin darker than her own, while Desiree has disappeared into a new life in  California, the white wife of a white husband and mother of a pale daughter. Narrator Shayna Small's soft voice and measured delivery allow listeners the space to absorb the many consequences of the twins' choices, including Stella's constant fear of discovery, Desiree's burdens of responsibility, and the trickle-down effects on their daughters. It's an affecting performance of a haunting book that encourages us to consider how we see ourselves and each other.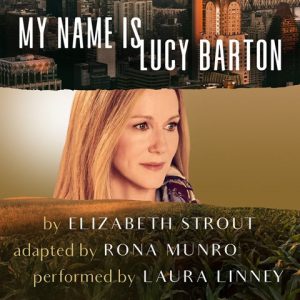 In this breathtaking adaptation of MY NAME IS LUCY BARTON by Pulitzer Prize winner (OLIVE KITTERIDGE) Elizabeth Strout, we consider what reviewer Claire Messud calls "the Gordian knot of family, binding together fear and misery, solace and love"—most of all, the love between mother and daughter. The story begins with Lucy, waking from an operation during a long hospital stay, to find her estranged mother keeping watch. Over the next days, they reminisce, often obliquely, trusting in what they cannot say. Laura Linney, who starred in the stage version of this adaptation, is essential to the compelling audio experience. She transforms herself into tough yet fragile Lucy and her croak-voiced mother.  At once tender and fierce, she infiltrates our hearts with the ache and yearning of familial devotion.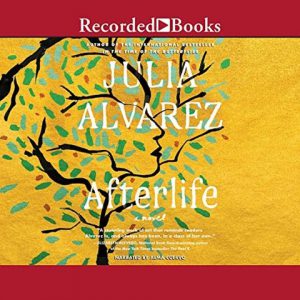 We round out the the year's best with Julia Alvarez's heartfelt and uplifting reflection on love, loss, and compassion. AFTERLIFE,  given a warm, accessible performance by Alma Cuervo, introduces us to Antonia, a Vermonter of Dominican heritage. Recently widowed and still navigating her loss, she is caught up in the plight of an illegal worker on a next-door farm, and a crisis among her three devoted yet disparate sisters. Struggling with the needs of others and her own grief, she turns for guidance to her husband's favorite maxim—let's see what love can do—and finds a new way forward. May we all do the same.