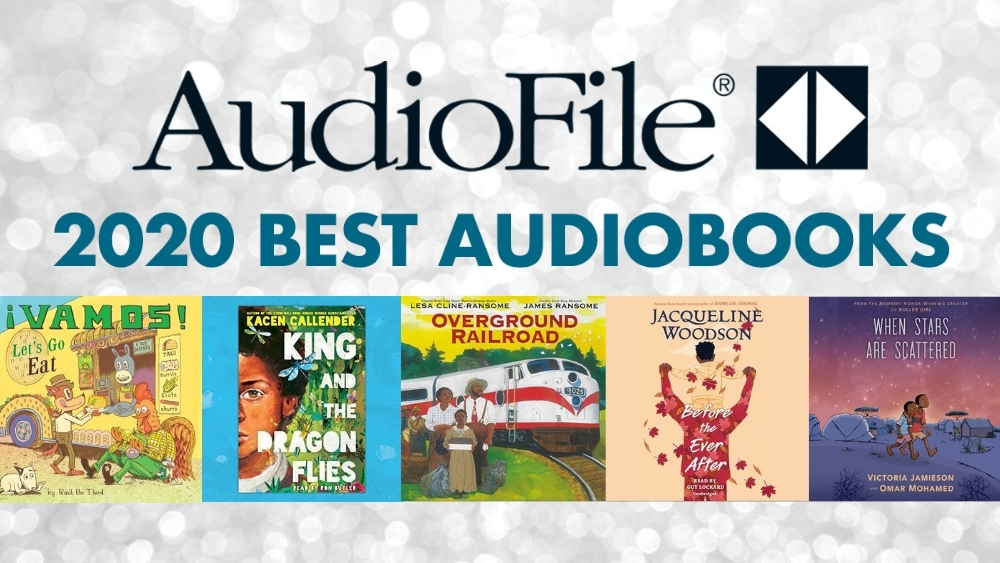 I am always so excited to see which audiobooks make it into AudioFile's annual Best Audiobooks list. This year's picks for Best Children's & Family Listening audiobooks are truly stellar, representing the absolute best in listening experiences for kids and families. If you are looking for audiobooks to share with kids this year, you can't go wrong with any of these!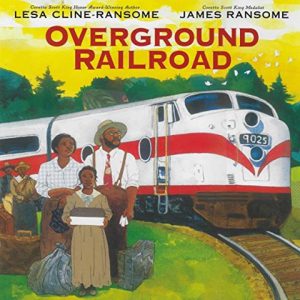 OVERGROUND RAILROAD
by Lesa Cline-Ransome, read by Shayna Small, Dion Graham
Live Oak Media, Ages 4-6
AudioFile Earphones Award
Shayna Small skillfully conveys the emotional journey of Ruth Ellen, a young Black girl whose family is leaving their tenant farm for a new life in New York, while the rumble of train tracks, the twang of a Blues guitar, and Dion Graham's booming conductor voice immerse listeners in the sights and sounds of the Great Migration.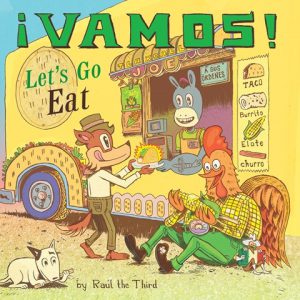 ¡VAMOS! LET'S GO EAT
by Raúl the Third, read by Gary Tiedemann
Dreamscape, Ages 4-6
AudioFile Earphones Award
Narrator Gary Tiedemann brims with delight as he zips young listeners around a bustling Tex-Mex border town, inhaling a feast of local food. Tiedemann's energetic and precise narration flawlessly embodies the story's Latinx-anthropomorphic cast, and traditional Mexican music heightens the fiesta atmosphere. Young English and Spanish speakers will keep coming back to this perfect audio companion for its gusto and goofiness.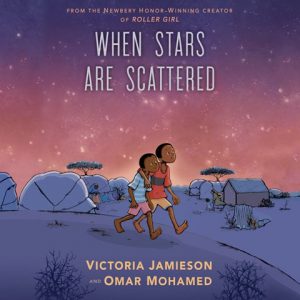 WHEN STARS ARE SCATTERED
by Victoria Jamieson, Omar Mohamed, read by Faysal Ahmed, Barkhad Abdi, Robin Miles, Ifrah Mansour, Bahni Turpin, Hakeemshady Mohamed, Sadeeq Al, Dominic Hoffman, Christine Avila, Dion Graham, and a Full Cast
Listening Library, Ages 8+
AudioFile Earphones Award
I love the way a full cast and lush soundscaping can authentically recreate the atmosphere of a graphic novel, and this audiobook achieves that perfectly, fully enveloping listeners in the African setting. Somali-American narrator Faysal Ahmed sympathetically portrays the young Somali boy Omar, and a standout cast of narrators portrays the community around him as he navigates life in a Kenyan refugee camp.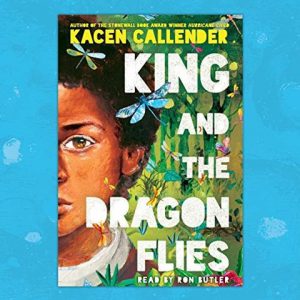 KING AND THE DRAGONFLIES
by Kacen Callender, read by Ron Butler
Scholastic Audiobooks, Ages 8+
AudioFile Earphones Award
This spectacular and touching performance of the 2020 National Book Award Winner for Young People's Literature is a must-listen for all ages. Ron Butler's exemplary delivery is full of emotion that mirrors the novel's bittersweet but hopeful tone as King, a Black tween living in Louisiana, copes with the death of his older brother. Butler's passion for the story is clear in his own ringing endorsement in his narrator video.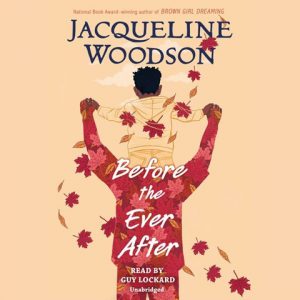 BEFORE THE EVER AFTER
by Jacqueline Woodson, read by Guy Lockard
Listening Library, Ages 10+
AudioFile Earphones Award
With relatable authenticity, narrator Guy Lockard amplifies the emotion of Woodson's spare and lyrical verse, helping listeners to feel the confusion, fear, and pain of a pro football player and his family suffering together from the effects of CTE. In Lockard's voice, we hear 12-year-old ZJ's youthful optimism and admiration for his dad turn to disappointment and heart-wrenching sadness as his dad's condition worsens.