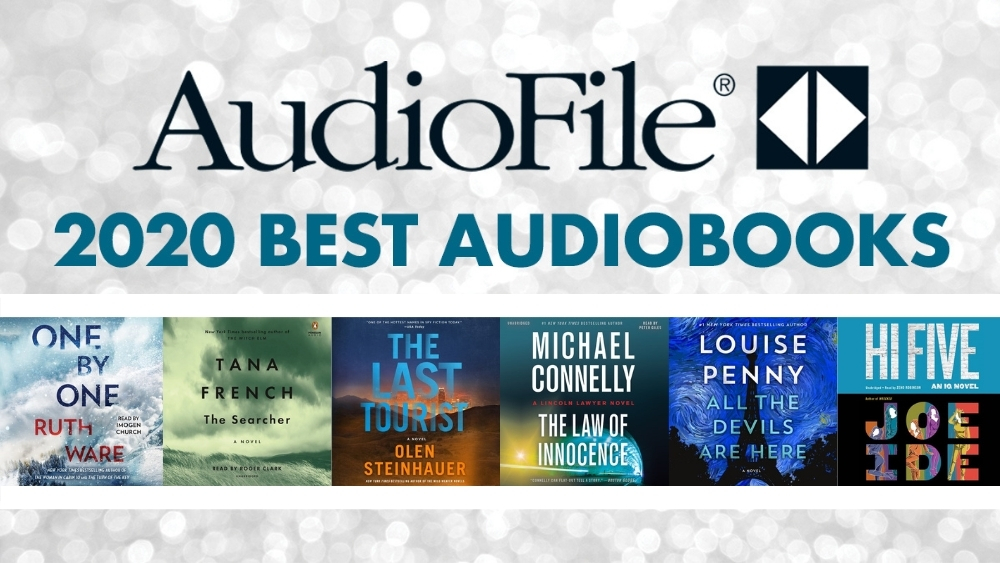 With everything unfolding in 2020, it's a relief to see that creative brilliance still shines through and we can celebrate the results. Congratulations to the winners of the 2020 Best Audiobooks in the Mystery & Suspense category. The six winners include additions to series as well as standalones. They allow us to travel safely from Los Angeles to Washington, Europe, and beyond. They cover several subgenres, from spy novel to legal thriller to a closed-room mystery inspired by Agatha Christie. What they have in common are engaging stories read by exceptional narrators.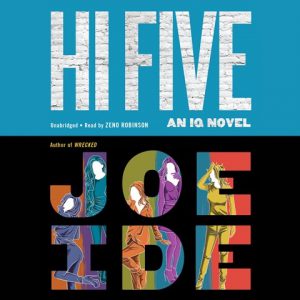 Let's start with the additions to series: First we have Joe Ide's HI FIVE, read by Zeno Robinson. This is the fourth book featuring the atypical private investigator Isaiah Quintabe (IQ). Voice actor Zeno Robinson replaces Sullivan Jones, who earned Earphones Awards for the first three books in the series. It can always take a bit to get used to a new voice in a series, but Robinson's and Ide's partnership obviously worked to earn this audiobook an Earphones Award and a spot on the 2020 Best Audiobooks list. This complex story has a large cast that brings out Robinson's talents in differentiating characters.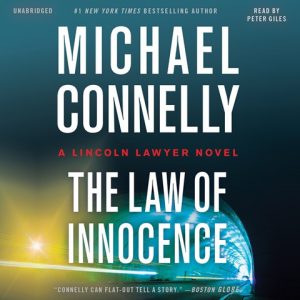 After seven years, listeners get to go back into the world of Michael Connelly's Lincoln Lawyer, Mickey Haller, in THE LAW OF INNOCENCE, read by Earphones Award winner Peter Giles. I recently listened to a conversation sponsored online by Bloody Scotland between Michael Connelly and Ian Rankin discussing their latest books and their craft. Connelly talked about how challenging it is to make a courtroom scene interesting as there is a "sameness" in the procedures of the real courtroom. Well, he succeeded in differentiating this drama by making Mickey Haller both the defense lawyer and the defendant in a murder case. Peter Giles narrates the tension and antics in the courtroom with a pace and tension that ramps up the conflict and keeps listeners engaged. For Bosch fans, this one also weaves Harry into the story. Note that Connelly touches on the beginning of the pandemic as his timeline draws to a conclusion in February-March of 2020.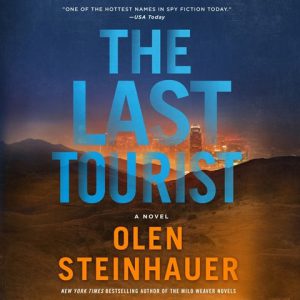 THE LAST TOURIST by Olen Steinhauer and read by David Pittu is the fourth book in the Tourist (Milo Weaver) Series, after an eight-year hiatus. This series is a window into contemporary spycraft, with all the post-9/11 tensions and shifting international alliances. The Department of Tourism sponsored the tourists who were a group of trained assassins that were supposedly disbanded, leaving Milo Weaver, one of their leaders, hiding out in the western Sahara. Narrator David Pittu earned Earphones Awards for audiobooks 2 and 3 in the series. In this latest installment, Pittu expertly performs and differentiates a large number of characters from around the globe. Stay tuned: AudioFile will be featuring an interview with David Pittu on the Behind the Mic podcast on December 2.
Another series on the Best of 2020 list is Louise Penny's ALL THE DEVILS ARE HERE, read by Robert Bathurst. In this 16th addition to the Chief Inspector Armand Gamache series, our protagonist leaves his beloved little hometown of Three Pines in Canada and travels to Paris. No complaints from this listener. Paris offers so much more in terms of atmosphere; intrigue; and elegant, art-filled urban scenes. We get to spend time with Armand's godfather, Stephen Horowitz, and peek into Armand's childhood in Paris. Narrator Robert Bathurst is a master at delivering the various European accents as listeners get a tour of Paris now and from Armand's past. For those of us yearning to travel again, this audiobook provides an earbuds way to escape our confinements. I am looking forward to AudioFile's interview with Robert Bathurst, which will be airing on the Behind the Mic podcast on December 4.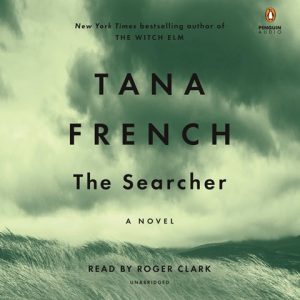 Now for the standalone winners: The first is THE SEARCHER by Tana French, read by Roger Clark. Clark is perfectly situated to perform this audiobook told from the point of view of retired Chicago police detective Cal Hooper, who has relocated to a remote village in rural Ireland. Clark, who was born in New Jersey but grew up in Ireland, comfortably performs the American and the Irish accents. Clark's accents are strong enough to differentiate but light enough to be clearly understood. There was recently a social media storm over  Christopher Walken's Irish accent in the new film Wild Mountain Thyme. One tweet called for the "accent police." In audiobooks, the challenge is to convey character and location, but authenticity has to be balanced with listenability. Clark succeeds in doing just that.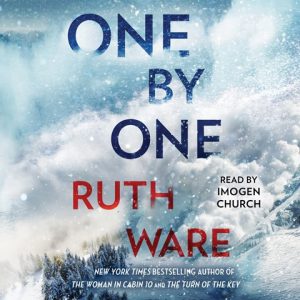 The other standalone winner is ONE BY ONE by Ruth Ware, read by Imogen Church. The plot is a nod to Agatha Christie's And Then There Were None.  A corporate retreat brings founders, employees, and the remote posh ski chalet staff in the French Alps into a fight for survival after an avalanche completely isolates them. The story is told from two first-person points of view. You can hear Imogen Church read from and discuss the fun and challenges of narrating this audiobook in the recent AudioFile Magazine panel discussion, Mysterious Voices.
 There you have it—six outstanding mystery & suspense audiobook experiences. Thinking of your gift list for the holidays? There's something here for everyone!