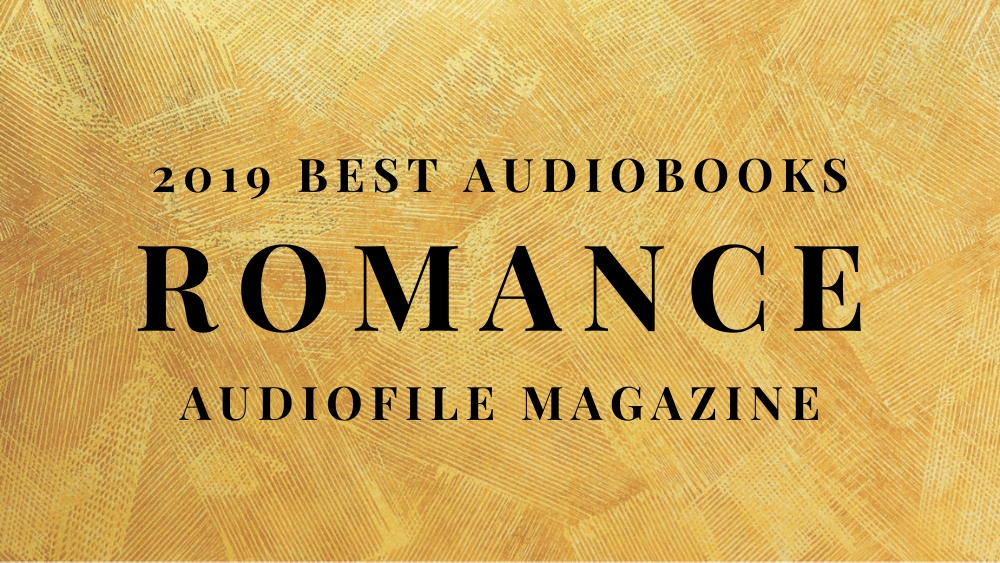 What a busy time of year — the traffic around town is constantly stuck, you're shopping, you're baking, you're preparing for family . . . if you're like me, your hand is glued to your bullet journal like a lifeline in a world of chaos.
But today, posting AudioFile's Best Romance Audiobooks of 2019, there are six such STUPENDOUS choices, I must insist that you take a breath, take a moment, and choose as many of these as you can to add to your playlist. As Dr. Seuss might say, you can listen around town, you can listen in a gown, you can listen to what you can't put down. We may be too busy for words, but we are never too busy for listening.
And what listening! While it is never easy to narrow a prolific year down to six titles, I can say that this list, individually and collectively, represents one of the best years ever for romance. Congratulations to AudioFile's incredibly dedicated editorial staff and romance reviewers for bringing this list together as well as the talented authors and narrators for its creation. Let's dive in.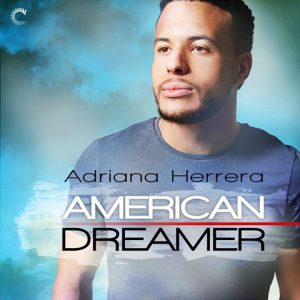 AMERICAN DREAMER
by Adriana Herrera, read by Sean Crisden
Harlequin Audio
Narrator Sean Crisden wraps listeners in the warmth of food truck owner Nesto Vasquez, whose Dominican heritage inspires his delicious Afro-Caribbean food. Nesto parks his truck opposite the Ithaca Library and strikes immediate sparks with librarian Jude Fuller. Both men have to balance work priorities and family baggage before they get their sweet and steamy happily-ever-after.
Listen out for: Crisden's rolling dialogue and his passion for the story and Herrera's unforgettable characters—and there are two more audiobooks in the series available now, and a fourth due next year.  And don't miss our video with Narrator Sean Crisden.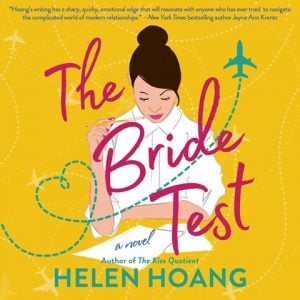 THE BRIDE TEST
by Helen Hoang, read by Emily Woo Zeller
Dreamscape
Emily Woo Zeller narrates a deeply moving love story between two passionate and strong-willed individuals from its emotionally devastating lows to its profoundly satisfying conclusion. Khai Diep is convinced he is incapable of feeling, and, therefore, has no need of a wife. Esme Tran, despite numerous obstacles, jumps at the chance to meet a potential husband who is American.
Listen out for: THE BARELY CONTAINED FEELINGS. They are inescapable, strong as steel, and so much more on audio.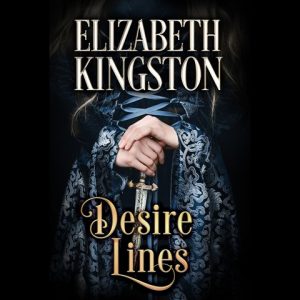 DESIRE LINES
by Elizabeth Kingston, read by Nicholas Boulton
Hedgehog Inc.
Narrator Nicholas Boulton's rich baritone amplifies the drama and intrigue in this intense medieval romance. Gryff is a Welshman in hiding who is captured by violent thieves and kept alive simply because he knows how to care for his valuable hunting falcons. A small, nearly silent, and deadly woman slays his captors, and the pair form an alliance as they travel together.
Listen out for: Nicholas Boulton doing his magic. With Boulton, history doesn't just come alive, it's got you trapped at the point of a medieval Welsh sword. Don't miss our video with narrator Nicholas Boulton.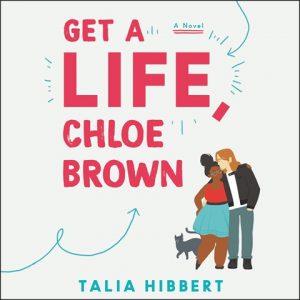 GET A LIFE, CHLOE BROWN
by Talia Hibbert, read by Adjoa Andoh
Harper Audio
Adjoa Andoh's lively narration of this witty and steamy romance will have listeners grinning from ear to ear. Chloe Brown, who suffers from chronic pain and fibromyalgia, has a near-death experience and is inspired to make a list of goals that will change her life. At the top of the list is moving into her own flat, away from her wealthy and overbearing family.
Listen out for: The humor, and the way Andoh brings Chloe to life. This is the story your friends are talking about.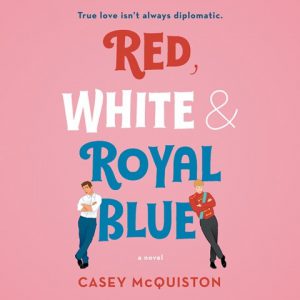 RED, WHITE & ROYAL BLUE
by Casey McQuiston, read by Ramón de Ocampo
Macmillan Audio
Narrator Ramón de Ocampo brings out all the emotion in this tender, serious, funny, and warmly hopeful love story. Smart, snarky Alex Claremont-Diaz, first son of the United States, is about to graduate from Georgetown and is eager to work on his mother's reelection campaign. Then he falls headlong into a whirlwind and very secret romance with England's Prince Henry.
Listen out for: De Ocampo's impeccable pacing, snappy and on point.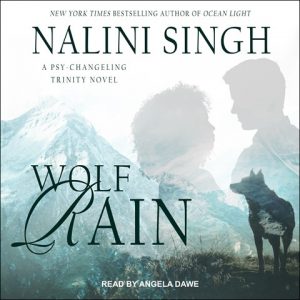 WOLF RAIN
by Nalini Singh, read by Angela Dawe
Tantor Media
Angela Dawe delivers a flawless narration that will engage new listeners and series fans alike. Wolf-changeling Alexei rescues Memory from a psychotic kidnapper at a point in her life when Memory is developing her empathic abilities. Dawe's cool, elegant reading perfectly frames the wintry setting that opens the audiobook, showing how two scarred, closed-off individuals evolve into a power couple that will have listeners cheering.
Listen out for: Dawe's ability to set a mood and transform herself from one character to the next, even when Singh's large cast of characters is all in the same place. She's like a whole troupe of actors. Find more about Dawe and Singh's collaborations in our interview.