It's no understatement to say that 2021 was a superlative year for romance audiobooks. From the growing demand for audiobooks to romance's increased visibility in social media and streaming video, romantic listening has been on everyone's radar. AudioFile's Best Audiobooks of 2021 include a stellar, diverse list of romances with something for every listener—and they're all Earphones Award winners, too. From contemporary to historical to science fiction, this year's list goes from popular series to standalone titles. The best romance audiobooks give listeners that much-needed human connection, both through stories of a couple's journey and through heartfelt performances from talented narrators.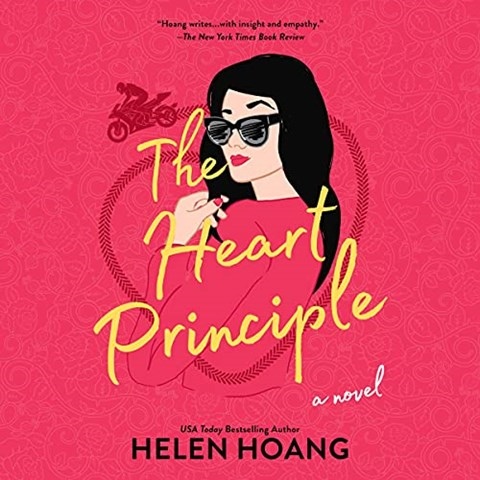 THE HEART PRINCIPLE by Helen Hoang, read by Natalie Naudus and Brian Nishii, is the third title in the Kiss Quotient series. Listeners know from Hoang's earlier titles that they are in for a wrenching experience filled with painful personal discovery, and THE HEART PRINCIPLE delivers in spades. Violinist Anna Sun connects with edgy biker Quan Diep after a bad relationship but quickly discovers one date won't be enough. Professional and family pressure push Anna to the breaking point even as she may have found her perfect match in Quan. Naudus keeps listeners' attention with her lilting intonation and empathy toward Anna's emotional state. Nishii's steady reading is a good match for Quan's supportive attitude toward Anna.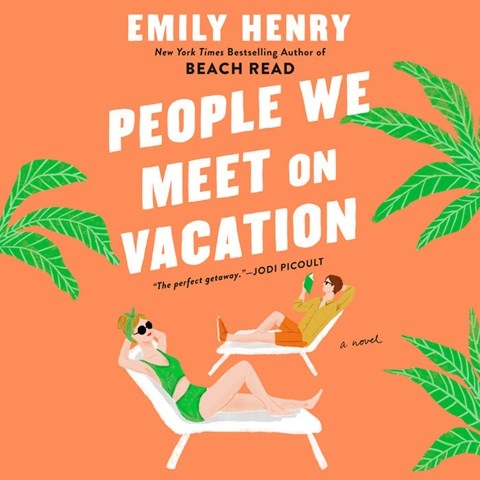 PEOPLE WE MEET ON VACATION by Emily Henry gets a winning performance by Julia Whelan. Poppy lives in New York City where she is a travel writer, and Alex lives in Ohio where he teaches high school. The two friends used to take an annual vacation until a mysterious incident tore their friendship apart. Now, dissatisfied with life, Poppy sets up a last-ditch effort—and vacation—to restart their relationship. In a story that teases out the reason for their broken friendship bit by bit and which contains multiple flashbacks to past vacations, Whelan is more than just an audio tour guide. Her warm, skilled narration keeps readers from getting confused by flashbacks, all while making the romantic reunion realistic. Whelan is also right there for the humor and Henry's rich language.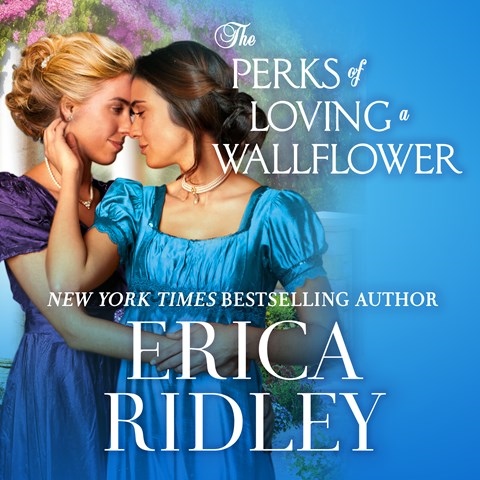 A historical romance, THE PERKS OF LOVING A WALLFLOWER by Erica Ridley is the second title in the Wild Wynchesters series. Philippa York brushes aside her failed love life, much more interested in revealing Reginald Northrup's perfidy in claiming credit for his niece's military cipher. The rather wild Baron Vanderbean wants in on the action and is later revealed as Tommy, or Thomasina, a member of the adventurous Wynchester family. Philippa and Tommy find romance in this audiobook narrated by Moira Quirk. It's a smooth reading by Quirk, where hilarity, mayhem, and romance get equal time and the pacing never seems rushed. Quirk's proper tone is a great foil for the madcap plot. Unique voices for the various players add to the immersive experience.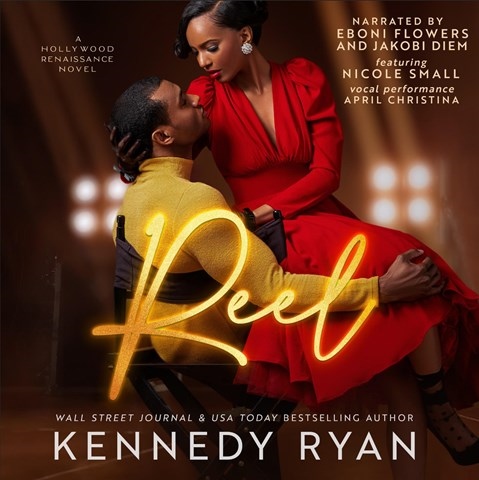 Three distinct narrative experiences roll into one with REEL by Kennedy Ryan. Narrators Eboni Flowers, Jakobi Diem, and Nicole Small effortlessly pass back and forth the story of contemporary filmmaker Canon Holt; the star of his biopic, Neevah Saint; and the subject of his film, Dessi Blue. Ryan's well-researched story about Black artists and creators is vividly portrayed, as are Neevah's health problems, which threaten Holt's film. Flowers, who narrates Neevah's section, creates strong, memorable characters and anchors the story's shifting perspectives. Small, who reads the Dessi Blue screenplay segments, is a fabulous foil to Flowers with her distinctive voice that evokes Ryan's 1940s world building. Ryan's commitment to detail and the realistic romance between Canon and Neevah is perfectly captured in the audiobook.
THE SEGONIAN is the second title in Dianne Duvall's Aldebarian Alliance series, narrated by Kirsten Potter. Think of THE SEGONIAN as snuggly science fiction. Immortal Guardian Eliana gets lost in space after her ship gets attacked by pirates. Segonian Commander Dagon picks up her communications and races to reach her before her oxygen runs out. Their intense mutual attraction sits alongside high stakes space chases and skirmishes with villainous alien societies. Potter makes Duvall's compelling story "must listen" material. She plays up Eliana's mischievous personality as she slowly wins over everybody on Dagon's spaceship. Ship personnel, Eliana's friends around the galaxy, and aliens on distant planets all get distinct vocal treatment, and listeners will never lose their place in Duvall's world. Eliana's loving nature and Dagon's tightly controlled devotion to her have free rein in Potter's expansive narrative abilities, and listeners won't want the audio to end.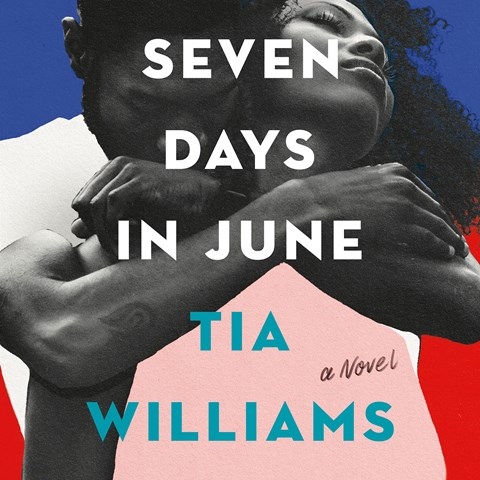 SEVEN DAYS IN JUNE by Tia Williams is narrated by Mela Lee. Eva Mercy and Shane Hall share the stage during a book conference—they are both authors in New York City. What the world doesn't know is that they had a brief, tumultuous encounter when they were younger that they cannot totally put behind them. Eva and Shane both face demons from the past, and Lee's brisk reading brings it all together. Lee goes from upbeat to deep, effortlessly shifting gears to reflect the public facade both characters maintain and the private struggles that threaten their time together.
Eboni Flowers photo courtesy of the narrator, Natalie Naudus photo courtesy of the narrator.