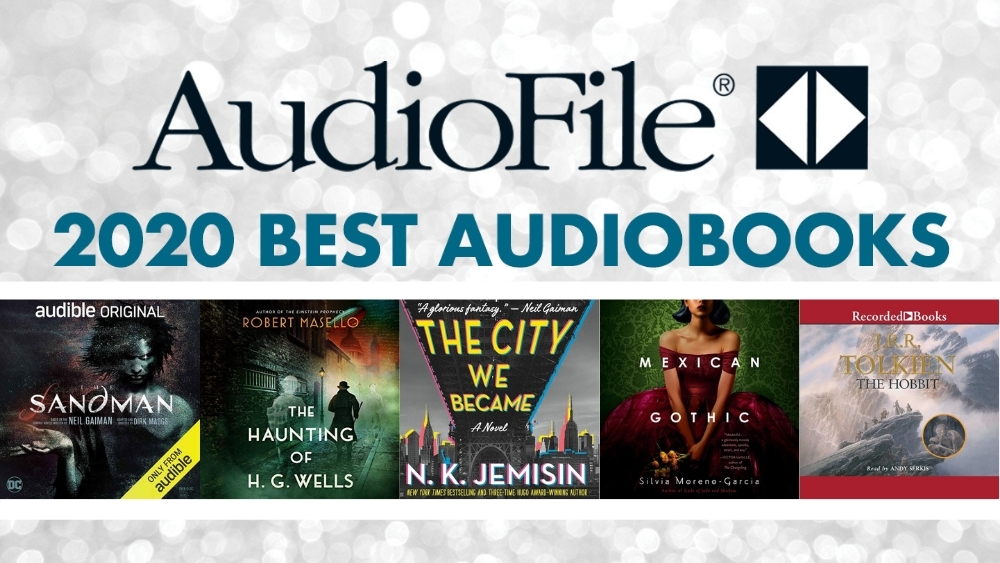 Hello, December, and the start of my favorite season. No, I'm not talking about the winter holidays; instead, I'm excited to see everyone's best-of-the-year reading lists, especially their best in audiobooks.
The lists point me to the top picks in audiobooks for my personal listening, give me ideas for listening with my family at home, and help me find the perfect audiobook for gift-giving. This year's holidays may look and feel different, but audiobooks are a solid constant in my life and I bet in your life too.
Today I get the great pleasure of introducing you to AudioFile's Best Audiobooks in Science Fiction, Fantasy, and Horror for 2020. The five audiobooks that made our list feature not only excellent storytelling but all outstanding performances by the narrator or full cast.
Here is a summary of each audiobook that made our 2020 Best list. To learn more, click through to our full reviews. To see the winners in all of the categories, visit AudioFile's 2020 Best Audiobooks page.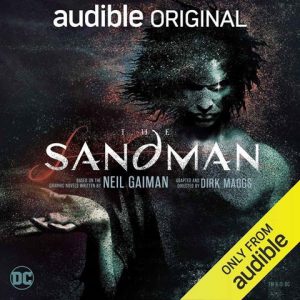 How do you turn a graphic novel series into an audiobook? Ask the producers and narrators of Neil Gaiman's THE SANDMAN, which was adapted and directed by Dirk Maggs. Gaiman, who performs as "the narrator," combines fantasy, myth, pop culture, and history in this story of how Lord Morpheus (the Sandman) rebuilds his power over dreams and the imagination after escaping a long imprisonment. The dynamic performances by a full cast of voice actors, including Michael Sheen, Riz Ahmed, Samantha Morton, and James McAvoy; an original musical score; and thoughtfully used sound effects make for an unforgettable listening experience. For more on the audiobook check out Dirk Maggs' interview on AudioFile's podcast.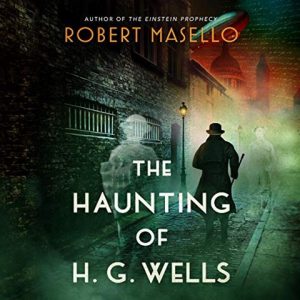 THE HAUNTING OF H.G. WELLS by Robert Masello is an alternate history mystery set during World War I. When rumors of avenging angels, ghosts, and souls in limbo reach war-weary England, author H.G. Wells and reporter Rebecca West are called on confirm the otherworldly sightings. It turns out that the rumors are true, and the dead, Satan worshippers, and spies are entangled in a plot to bring down Britain. Narrator Steve West's clear characterizations, animated dialogue, and dramatic delivery keep us absorbed in the story.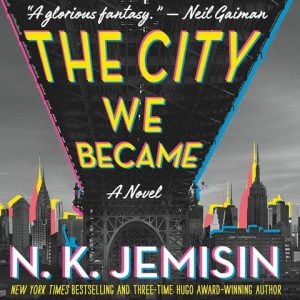 Science fiction and fantasy listeners won't be surprised to find narrator Robin Miles's performance of THE CITY WE BECAME by N.K. Jemisin on our 2020 Best Audiobooks list. New York City is under attack from alien beings who are on Earth as manifestations of alt-right ideologies. In defense, the city comes to life as a half-dozen human avatars: one for each borough and one for the city as a whole. Miles emphasizes each entity's personality, accent, and belief and stays true to Jemisin's style and message. Although a fantasy, this audiobook captures the soul of New York and sheds light on contemporary sociopolitical struggles.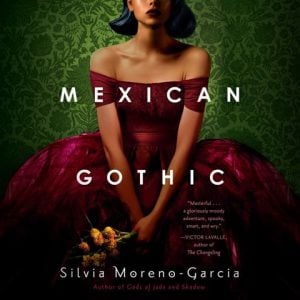 Like all good Gothic thrillers, Silvia Moreno-Garcia's MEXICAN GOTHIC features a remote mansion and young woman out of her element. In this case, a young Mexico City socialite is sent to the countryside to help her cousin, who has recently married into an English family that made their fortune in mining. What Noemí finds is a clan holding tight to the secrets of its past and its diminishing finances, a menacing manor, and a terrified bride. Frankie Corzo's smooth delivery, well-rendered Spanish, and sensitive pacing set the mood for this horror audiobook. Tune in to our Behind the Mic podcast on December 11 to hear Frankie Corzo's thoughts on narrating this audiobook–and many more.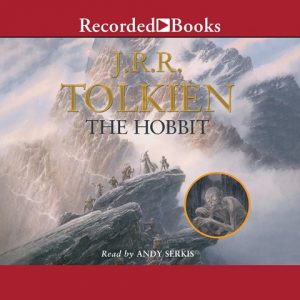 I saved one of my own personal favorite audiobooks for last: narrator-actor Andy Serkis's performance of J.R.R. Tolkien's THE HOBBIT. This is the story of how the Hobbit Bilbo Baggins, a dyed-in-the-wool homebody, teamed up with 13 dwarves to take a long journey to reclaim an immense treasure trove from a feared dragon. Along the way, Bilbo meets many beings and finds a powerful ring that changes the course of Middle Earth history. Here, Serkis, who played Gollum in the movie version of the tale, takes on all the characters, underscoring their unique personalities and voices and highlighting their growth and changing dynamics during the course of the adventure. Serkis's animated delivery and fine singing voice enhance make for excellent listening.
AudioFile's Best Science Fiction, Fantasy, and Horror Audiobooks for 2020 introduce us to alternate worlds, reluctant heroes, good action, a few ghosts, and hours of escape listening. Which one do you want to listen to first?
To learn even more about the don't-miss audiobooks of the year, be sure to follow us on Twitter (@AudioFileMag), like us on Facebook (@AudioFileMagazine), and subscribe to our podcast (Behind the Mic with AudioFile Magazine).