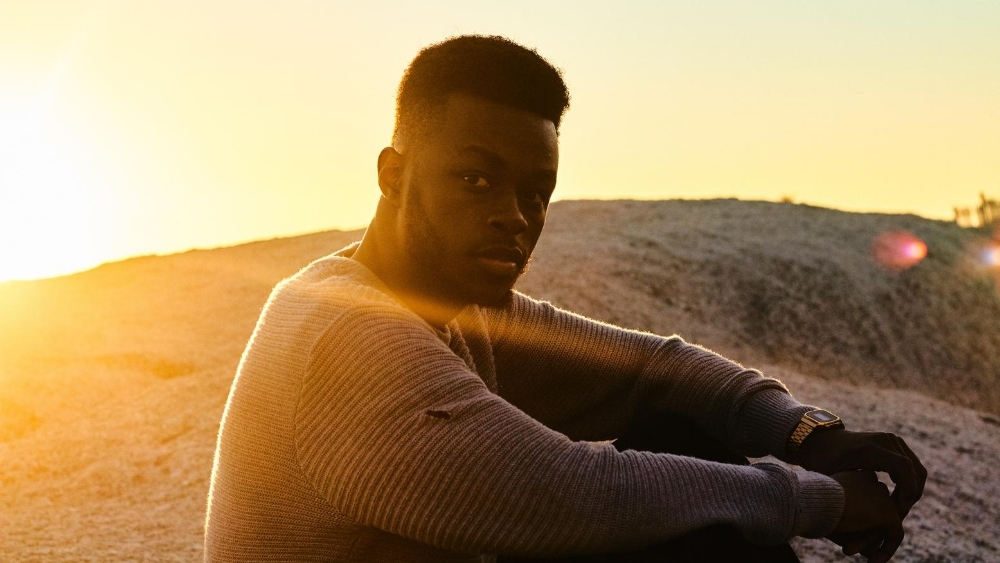 I call to your attention the contributions of Black authors to the mystery/thriller genre.
To go deeper than some of the better-known Black mystery authors I have mentioned often on the Solve blog, I turned to two online resources: The first is Frankie's List, sponsored by Sisters in Crime, an organization I am proud to be a member of. The list was initially compiled by Frankie Y. Bailey (a mystery author in her own right) to provide a list of published African American Crime writers (all genders). It has since been expanded to include other Women of Color and LGBT writers.
The second source that I turned to is a site called I FOUND THIS GREAT BOOK, which includes a directory of Black Mystery Authors. What's great about this list is that it allows you to browse by author, genre of mystery, sleuth, and most importantly for us audiophiles, it specifically lists those which have been released as audiobooks.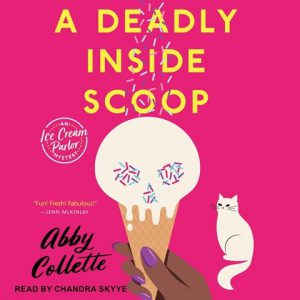 Both lists are extensive and rich in variety. So below is just a sampling of Black authors of crime fiction whose audiobooks you can enjoy.
For those of us who find the news to be filled with enough death and darkness and want something a bit lighter to fill our ears, try A DEADLY INSIDE SCOOP by Abby Collette, read by Chandra Skyye. With the August heat outside, who wouldn't want to spend time in an ice cream parlor? Narrator Chandra Skyye has many audiobooks on her vitae covering diverse genres. Note that author Abby Collette also has a successful line of cozies under the name Abby L. Vandiver.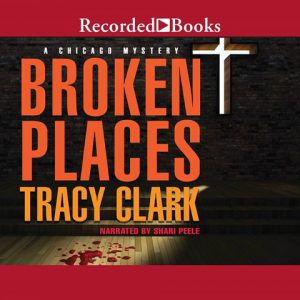 Author Tracy Clark has won several awards for her Chicago Mystery series, including the 2020 G.P. Putnam & Sons Sue Grafton Memorial Award. The series features former Chicago cop turned PI Cassandra Raines and takes listeners into the gritty and complex landscape of Chicago. The first two books in the series, BROKEN PLACES and BORROWED TIME, were read by Shari Peele. The third book in the series, WHAT YOU DON'T SEE, is read by Karen Chilton and was released in May of this year.
Narrator Karen Chilton links us to the next author, Stephen L. Carter, as she reads his latest audiobook, INVISIBLE, which is not a mystery but a biography of Manhattan District Attorney Eunice Carter. In addition to his nonfiction books, author Stephen L. Carter, a Yale University Law School professor, has given us several exciting mysteries/thrillers. His most recent is a political thriller, BACK CHANNEL (released in 2014). It won an Earphones Award for Golden Voice narrator Bahni Turpin's reading.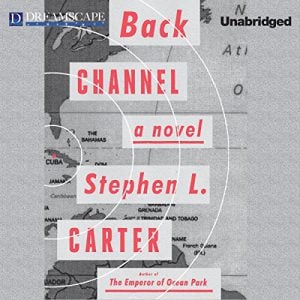 In light of her passing this year, I want to call attention to Barbara Neely, who authored the Blanche White series about a black maid who becomes an amateur detective. Neely's mysteries are layered with timely racial, social, and political issues seen through the eyes of her well-developed characters. The first book in the series, BLANCHE ON THE LAM, was published in 1992, and the fourth and final book, BLANCHE PASSES GO, was published in 2000. The audiobooks, all narrated by Lisa Reneé Pitts, were released between 2017-2019.
As I mentioned at the beginning, this is just a small sampling of the rich offerings in the mystery genre by Black authors. We're lucky that there's so much to listen to and explore.