Just in time for the last lazy days of summer listening, I give you four authors and seven—seven!—historical fiction titles that will spirit you away in your own private time machine.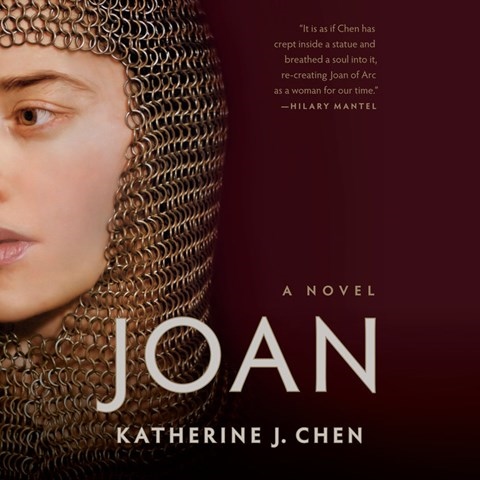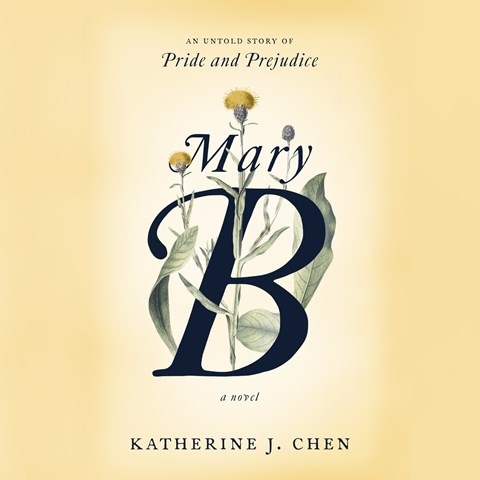 In JOAN, author Katherine J. Chen and narrator Hannah Morrish create an indelible and affecting new portrait of Joan of Arc, the French teenager who led the Dauphin's army to victories before being burned at the stake as a heretic. Morrish, who won an Earphones Award for her performance, gives Joan a fierce and tellingly unsophisticated voice that feels revelatory, as does the French Dauphin's naiveté and ambition. Listen even though you know her fate.
Chen's 2018 novel, MARY B, gives narrator Marisa Calin the perfect role as Mary Bennet, the middle and least lovely of the Bennet sisters in Jane Austen's PRIDE AND PREJUDICE. While Calin's jewel-like English accent place Mary clearly in Britain's all-important class structure, the narrator tellingly shifts her tone between Mary's bright public and emotional private voices. Calin also develops Mary's voice as she ages, helping to create a moving and plausible tale of the character we overlooked. Janeites rejoice.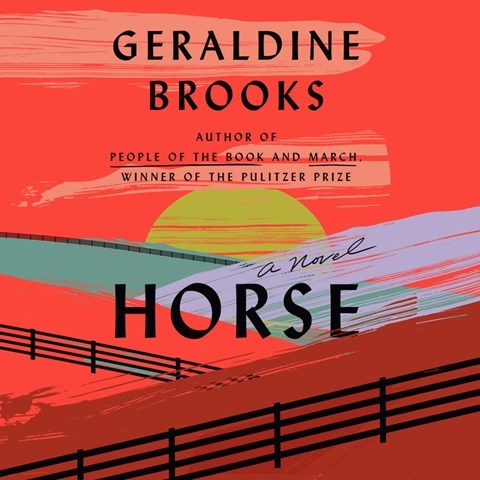 Pulitzer Prize-winning author Geraldine Brooks is known for novels that reveal history's truths in unexpected ways. In HORSE, narrated by five talented actors, who won Earphone Awards for their performances, she explores slavery and American race relations through the story of a famous 19th-century thoroughbred named Lexington. The action takes place in the 1850s, 1950, and 2019. We meet James Fouhey as the enslaved groom Jarret, equally devoted to Lexington and freedom. Graham Halstead offers a revealing performance as Lexington's portraitist. Lisa Flanagan creates a vibrant depiction of a 1950 gallery owner. Michael Obiora as a Nigerian-American art historian and Katherine Littrell as a Smithsonian scientist round out the story with affecting portraits of modern people in a gripping and age-old tale.
Paul Boehmer's Earphones Award performance of Brooks's 2015 novel THE SECRET CHORD transports listeners to 1000 BCE. As told by the courtier Natan, we witness the transfixing rise and Lear-like fall of the Old Testament's King David. Boehmer gives listeners pitch-perfect Hebrew pronunciations, believable walk-on characters, and an unforgettable portrait of a remarkable and terrible man.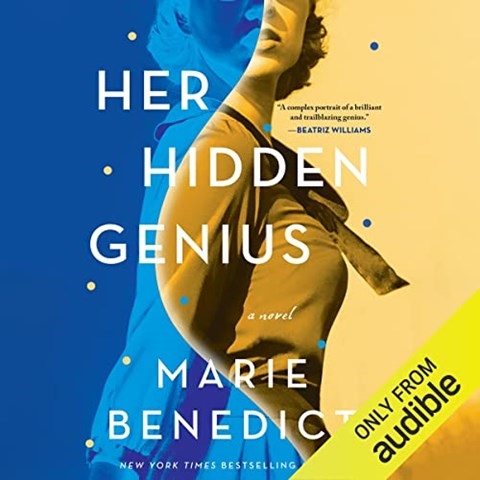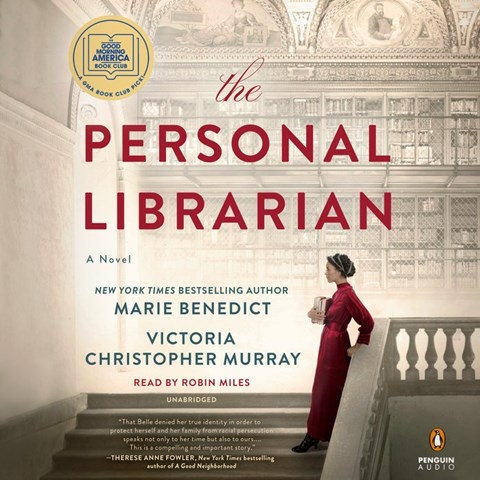 Nicola Barber won an Earphones Award for her performance of English biophysicist Rosalind Franklin in HER HIDDEN GENIUS by Marie Benedict. Franklin's history-making 1940s and '50s research into the structure of DNA and RNA underpinned the work of such scientists as Watson and Crick, men who didn't credit her at the time. Barber brings sensibility to the first-person story and switches effortlessly between American, French, and upper-class British accents to shape this fascinating story of an unsung heroine.
Robin Miles's narrative gifts are on full display in THE PERSONAL LIBRARIAN, Benedict's fascinating 2021 exploration of the life of Belle da Costa Greene, the daughter of Harvard's first Black graduate, who passed as a white woman of Portuguese heritage while employed as J.P. Morgan's personal librarian. Miles creates memorable portraits of the Morgan family and the members of their glittering, narrow social circle. And her portrait of da Costa Greene is nuanced and insightful, revealing the brains and daring that underpinned her success.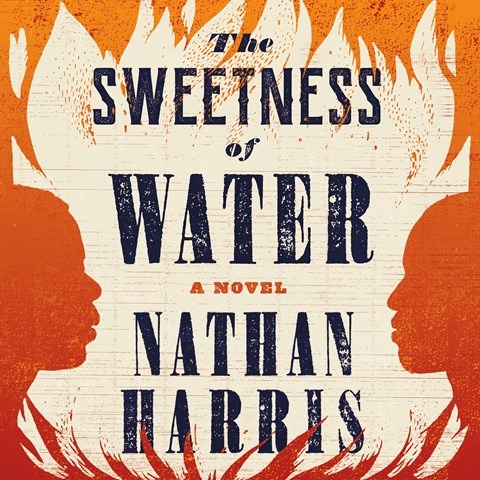 My final suggestion this month is THE SWEETNESS OF WATER by Nathan Harris, a first novel so affecting that I'm already anticipating his next book. An Audie Award Finalist and Oprah's Book Club pick, the novel takes us to a small Georgia town in the Civil War Reconstruction era. William DeMeritt rises beautifully to the challenge of voicing an entire town—male, female, young, old, Black and white—as its members try to figure out how to make peace in a world changed and unchanged by war and emancipation.