This year, Thrillerfest took place as a series of virtual events from June 28-July 10. Having attended live Thrillerfests pre-COVID, I have to acknowledge the pros and cons of going virtual. Now all can access the video recordings being made available. You can check out the line-up at their website. But there was something absolutely magical about being live in the same space with Lee Child, John Sandford, Megan Abbott, and other luminaries in the mystery and suspense field. Honestly, I would go total fangirl at the event. Not to worry—they have already announced that the 2022 event will be back live in New York City.
Let me capture the thrill of this virtual Thrillerfest for mystery/thriller audio fans by sharing the winner and nominees for the 2021 ITW Thriller Awards for Best Hardcover Novel discussed below. There seems to be worthy theme to this year's finalists: Each audiobook is focused on people or communities that are underestimated and undervalued.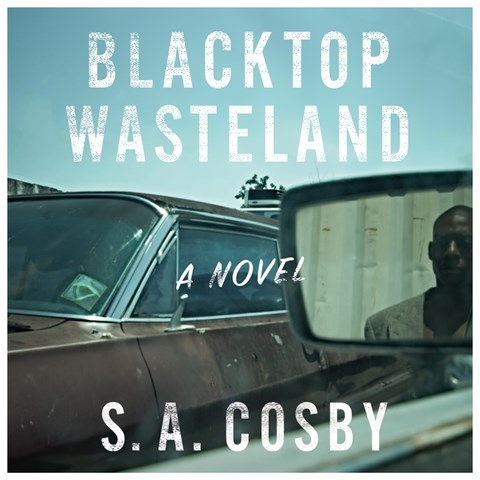 First, congratulations to this year's winner, S.A. Cosby's BLACKTOP WASTELAND, narrated by Adam Lazarre-White. The book has been the recipient of numerous awards including Amazon's #1 Mystery and Thriller of the Year, and the audiobook is an Earphones Award winner as well. The story is about a mechanic, husband, and father who left behind a past as a thief, but is drawn back into that world. The review says that Lazarre-White's "performance is an example of how the best audiobooks deliver pure storytelling." Note that S.A. Cosby and Adam Lazarre-White team up again for Cosby's much anticipated RAZORBLADE TEARS, released this month. You can learn more about S.A. Cosby and what motivates his writing in an interview in The Big Thrill magazine.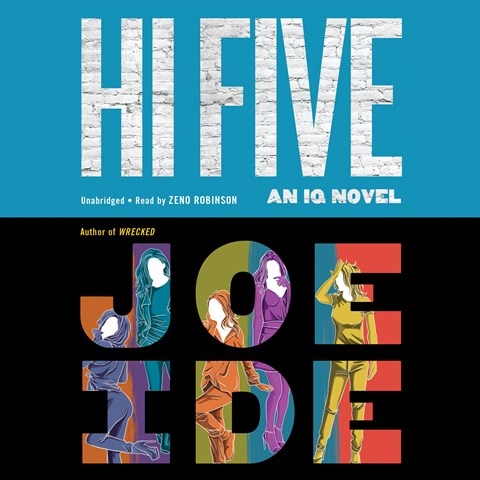 Now, the other finalists. The next nominee, Joe Ide's fourth book in the IQ series, HI FIVE, narrated by Zeno Robinson, also earned an Earphones Award. Ide has created a unique protagonist in Isaiah Quintabe (IQ). Listeners will enjoy watching the ITW- Thrillerfest video where Joe Ide shares his background and the roots of IQ in the Black community he grew up within. Narrator Zeno Robinson meets the challenge of finding unique voices for the many characters that drive this story. Robinson also narrates the fifth book in the IQ series, SMOKE.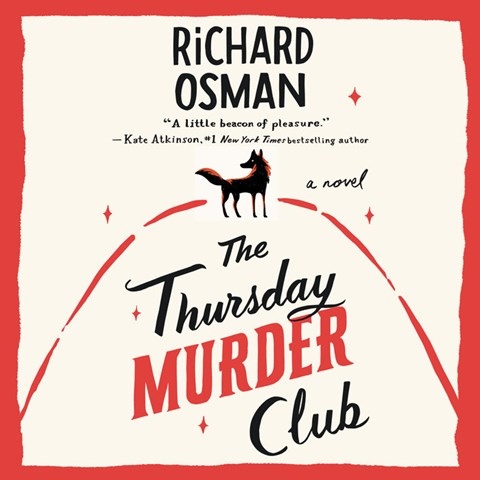 Richard Osman's THE THURSDAY MURDER CLUB, narrated by Leslie Manville, is perhaps a bit of an outlier on this year's nominees list. It's the only book set in the UK and is more of a humorous mystery than a suspenseful thriller. In this story, the underestimated and undervalued are four septuagenarians living in a retirement village who meet weekly to discuss unsolved crimes. When they find themselves with a real live case, the race to catch the killer ensues. You might recognize Leslie Manville from her narration with Allan Corduner of Anthony Horowitz's MOONFLOWER MURDERS.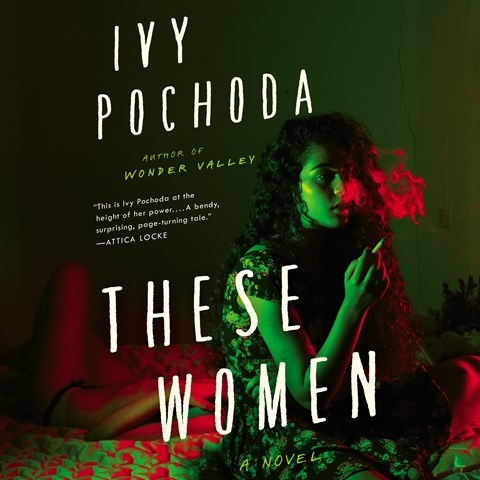 The theme of the undervalued is central to THESE WOMEN by Ivy Pochada, narrated by Bahni Turpin and Frankie Corzo. This audiobook is also not a typical thriller; it is more literary fiction delving into painfully relevant topics of police behavior towards minorities and women. Bahni Turpin performs the opening voice with such drama, listeners might think they are watching a play. The book has been nominated for many awards, including being short-listed for the Edgar Award for Best Novel. Having listened to and reviewed the audiobook, I would say it is an engaging, important listen, but because of its gritty realism, it's not an easy one.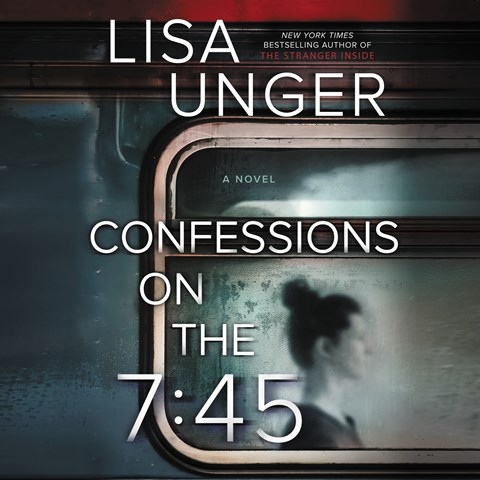 And the final nominee is CONFESSIONS ON THE 7:45 by Lisa Unger, read by Vivienne Leheny. This is a more traditional psychological thriller that centers on women. Narrator Leheny has the challenge of voicing both the outward personas of the two lead female characters and their true identities, which reveal layers of duplicity. Just what a thriller of this type should be: captivating, disturbing, and with surprising twists and turns that will leave listeners spinning.
Congratulations to all of the nominees, and to the winner.