When you were a kid, what did you want to be when you grew up? (I wanted to be a superhero with a purple shirt, but I'm still waiting on that one.)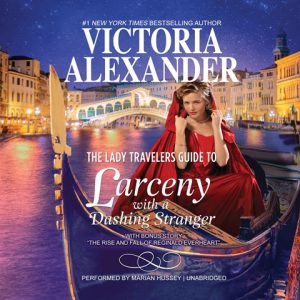 Regardless of your age, the scope of work for women has changed drastically during our lifetimes. Ask your grandparents or great-grandparents what jobs were available for women. Perhaps they went to college, or perhaps they raised a family. Perhaps they went to work during the Great Depression or during wartime. And what about your mother? Perhaps she became a teacher, a secretary, or a nurse, or perhaps she pursued part-time work when you and your siblings were little. Are there women in your family who are in the military, the sciences, or in government? And it goes on. In the past few years, women in our time have been pushing for equal inclusion in technology and corporate cultures. No matter what, I imagine the women you know and love have some stories to tell, for sure.
Speaking of stories, these romance audiobooks feature women in unconventional locales, careers, and callings. Whether it's a historical romance where the woman wishes to define marriage and happiness on her own terms, the fast-paced world of journalism in the early twentieth century, a forced engagement via social media, or women breaking barriers in combat and law enforcement circles, these narrators create likable, authentic female characters who define their futures on their own terms.
THE LADY TRAVELERS GUIDE TO LARCENY WITH A DASHING STRANGER and THE RISE AND FALL OF REGINALD EVERHEART
by Victoria Alexander, read by Marian Hussey
Harlequin Audio
AudioFile Earphones Award
Victoria Alexander has written two lighthearted Regency romances, and Marian Hussey narrates them with perfection. (Nineteenth-century women traveling around Europe seeking out priceless works of art? Sign me up!)  Hussey's engaged, fast-paced narration adds flourish and keeps the stories moving, making them entertaining diversions for fans of romance audio.
A DANGEROUS LEGACY
by Elizabeth Camden, read by Morgan Hallett
Recorded Books
Listeners are drawn into the New York offices of competitors Reuters and the Associated Press, where the news of the world is telegraphed to newspapers all over the United States. Lucy Drake, a bright and ambitious woman, is the AP telegrapher who investigates NYC corruption. Hallett negotiates the twists and turns of investigative journalism.
THE DUCHESS DEAL: Girl Meets Duke
by Tessa Dare, read by Mary Jane Wells
Harper Audio
A seamstress becomes a duchess? Mary Jane Wells skillfully voices the characters, and their attitudes and attributes are enlivened throughout her performance. Get all the details on this delightful historical in our review.
MAN HANDS
by Tanya Eby and Sarina Bowen, read by Luke Daniels and Erin Mallon
Blunder Woman Productions
Narrators Luke Daniels and Erin Mallon serve up scrumptious-sounding foodie references and restoration projects in a contemporary romance that delightfully twists the "marriage of convenience" trope for modern palates. Listeners will fall for Brynn and her food blog and her love interest Tom, the reality TV home renovator.
THE WOMAN LEFT BEHIND
by Linda Howard, read by Saskia Maarleveld
Harper Audio
In one day, Gina (code name "Babe") goes from computer geek to drone operator on a non-military special forces unit. Narrator Saskia Maarleveld presents the bone-deep horror and determination Gina feels as she drags through basic training and fights her attraction to team leader Levi "Ace" Butcher. Get inside this intense audiobook with our full review.
DARK IN DEATH: In Death, Book 46
by J.D. Robb, read by Susan Ericksen
Brilliance Audio
AudioFile Earphones Award
Eve Dallas is on the trail of a serial killer who is creating death scenes from an author's mystery books. Narrator Susan Ericksen pulls out all the stops as she voices the characters in Robb's latest audiobook. Whether or not you're among JD Robb's legion of fans, you'll definitely want to check out our review.