Narrator Simon Vance is a man of many voices, in both contemporary fiction and classic literature, and he's won dozens of awards for his audiobooks. In our interview on The Download, Simon shares reflections about many books he's narrated—starting off with children's classics like THE WIND IN THE WILLOWS, he takes us through details of his process to create his distinct "vocal wizardry."
"Sitting in my little box, I do my own thing—I am free to let my creativity roam far and wide."—Narrator Simon Vance
How does Simon come up with all his best character voices, from Toad in Kenneth Grahame's classic to Hilary Mantel's Thomas Cromwell in BRING UP THE BODIES? Listen to the full episode to appreciate Simon's amazing range and perception about his audiobook craft. Simon Vance's full audiography will give you many choices for great listens.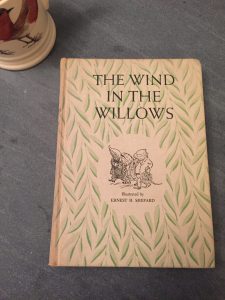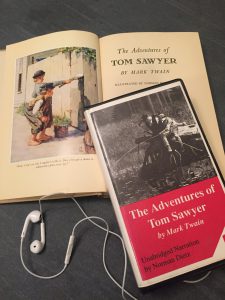 Do you still have a favorite childhood book (or audiobook) on your shelf? In celebration of Children's Book Week, the AudioFile editors reveal some of their special memories. I actually found my grade school copy of THE WIND IN THE WILLOWS—no wonder I love hearing Simon narrate it! I also found the cassette copy of Norman Dietz's recording of TOM SAWYER that my son and I shared. We created a slide show of the books on Facebook. It's an impressive span of many years of children's books, from the 1940s to the '80s, and now we're passing those classics along to children, and grandchildren!
Please tell us which book or audiobook you cherish from your own listening-—comment here, or on our Facebook page.