Each May, the Pulitzer Prize Board awards outstanding achievement in journalism, letters, and music. Stamped with the image of Benjamin Franklin on one side and a printing press on the other, Pulitzer medals are treasured for the excellence they represent. This year, two remarkable novels share the prize, thus doubling our listening pleasure.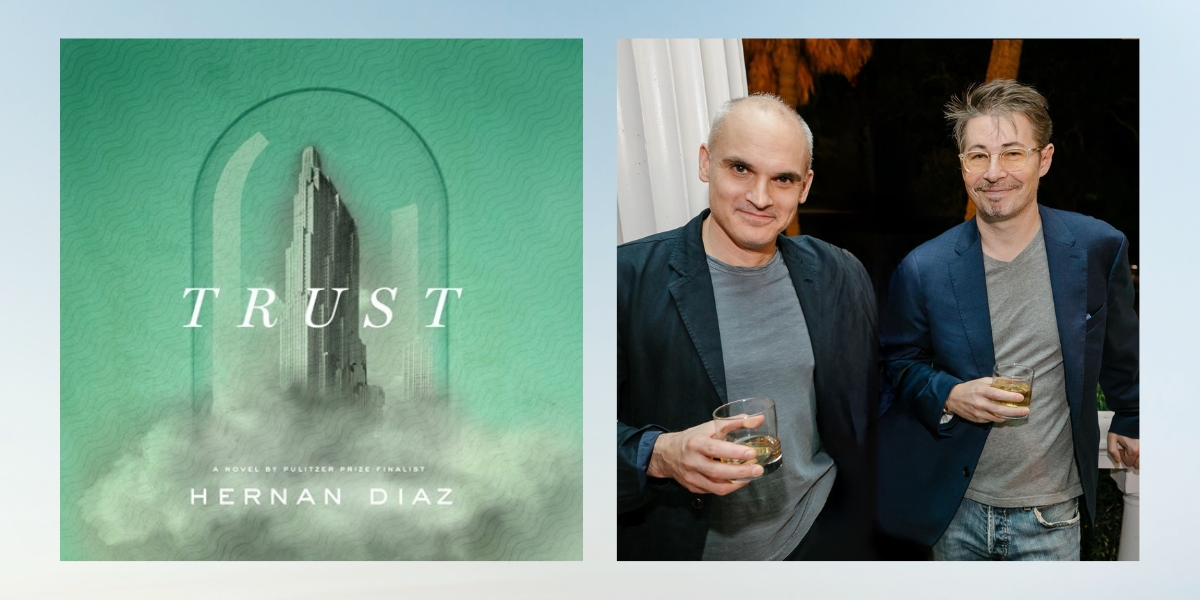 Edoardo Ballerini, Jonathan Davis, Mozhan Marnò, and Orlagh Cassidy bring their many talents to TRUST by Argentinian author Hernan Diaz. In a mix of genres, the novel explores the truth behind a reclusive tycoon who makes enormous wealth during the Great Depression. As his story is laid bare in a twisting tale, the four fine narrators bring clarity to the shifting prose styles and passion to the book's timeless exploration of power and money.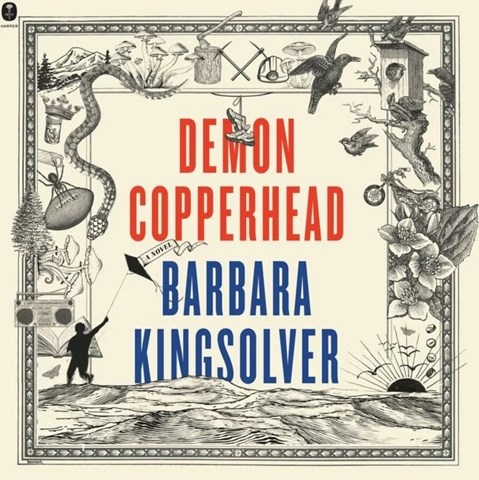 Charlie Thurston won an Earphones Award for his remarkable performance of DEMON COPPERHEAD by Barbara Kingsolver, which recasts Dickens's DAVID COPPERFIELD in an impoverished rural corner of modern day Virginia. Thurston performs Demon's first-person story in a well-crafted regional accent while also suggesting other characters with skilled tonal shifts. As was Dickens's original David, Kingsolver's Demon is a boy for the ages.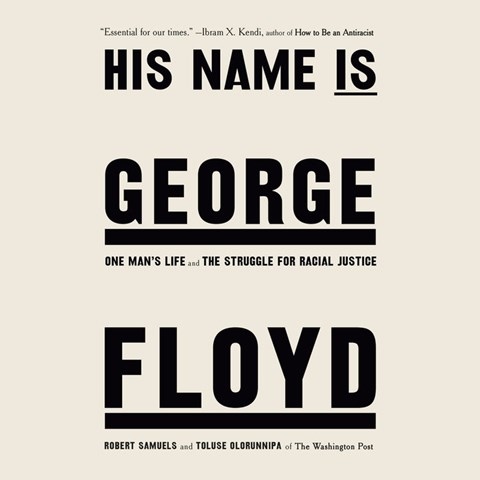 Also, let's give a big shout-out to this year's nonfiction winner, HIS NAME IS GEORGE FLOYD, by Robert Samuels and Toluse Olorunnipa. Dion Graham, joined by the authors who read their introduction, won an Earphones Award for his unstinting performance of Floyd's biography. With an easy pace and fluidity in American regional accents, Graham brings us close to the man whose short life was murderously ended on May 25, 2020.
Great listening begets more listening, so let's keep going. Here are five more stand-out audiobooks of previous Pulitzer winners.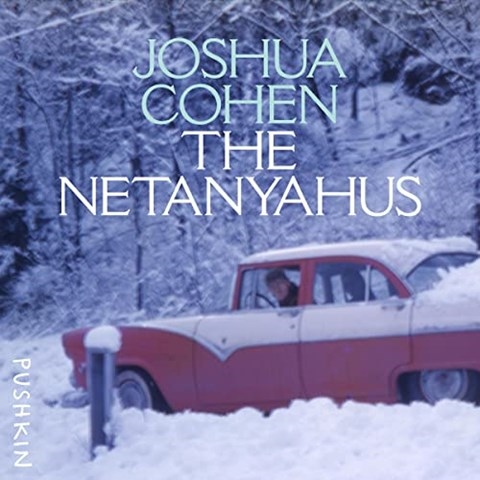 Author/narrator Joshua Cohen combines the air of serious historical fiction with Borscht-Belt humor in THE NETANYAHUS (2022), the tale of Ruben Blum, the only Jewish professor at a small New York state college in the 1950s, whose life turns topsy-turvy as he ushers a radical Hebrew scholar around town. Sardonic, often hysterically funny, and occasionally melancholic, the book explores the compromises and rewards of trying to fit into mainstream society. Cohen's excellent narration is enhanced by David Duchovny and Ethan Herschenfeld's droll readings of the scholar's letters of recommendation, or are they disparagements? No matter, it's all wickedly clever.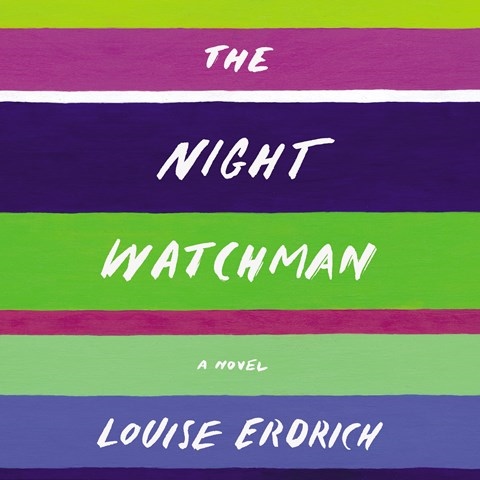 Author/narrator Louise Erdrich mines the story of her grandfather, the eponymous hero of THE NIGHT WATCHMAN (2021), in her novelization of Turtle Mountain Chippewa Reservation's fight to retain rights to their North Dakota lands. Set in the 1950s, when Congress tried to dissolve the tribe, the story is moving, witty, and informative. Erdrich reads her affecting, poetic book, including its wealth of well-drawn characters, with empathy and impressively skilled pacing.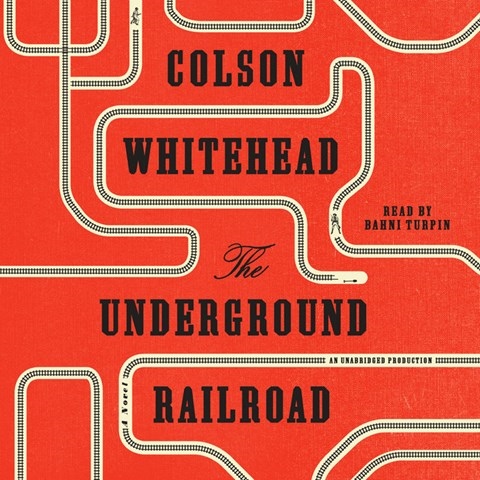 Colson Whitehead is one of only four writers to have won a Pulitzer Prize for fiction twice. Bahni Turpin earned an Earphones Award for her performance of his first winner, THE UNDERGROUND RAILROAD (2017), a heartrending story of one woman's escape from a Georgia cotton plantation. Turpin's skill in creating vocal portraits and her lucid narration lift Whitehead's mix of magical realism and gritty historical fiction into an unforgettable audio experience. Colson's second Pulitzer winner, THE NICKEL BOYS (2020), was given a fierce and steady performance by JD Jackson. The novel takes us deep into Nickel Academy, a segregated Florida reform school in the Civil Rights era, where Elwood Curtis is incarcerated. Inspired by Dr. Martin Luther King, Curtis strains to maintain his ideals while navigating a racist penal system. Light on dialogue, the power of the story rests on Jackson's rich voice and moving performance coupled with Whitehead's powerful writing.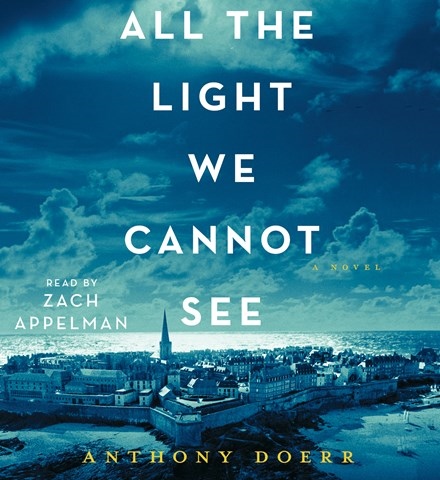 Zach Appelman's Earphones Award-winning performance of Anthony Doerr's ALL THE LIGHT WE CANNOT SEE (2015) is a warm, straightforward narration that lets the author's lyrical writing shine. Set in World War II, the story shifts back and forth between Marie-Laure, a blind French girl, and Werner, a German boy, whose separate stories converge in Paris. Appelman's clarity and attentive pacing ensure that listeners are never confused by the parallel storylines. Instead, we can bask in Doerr's expressive prose as we consider the moral dilemmas of war.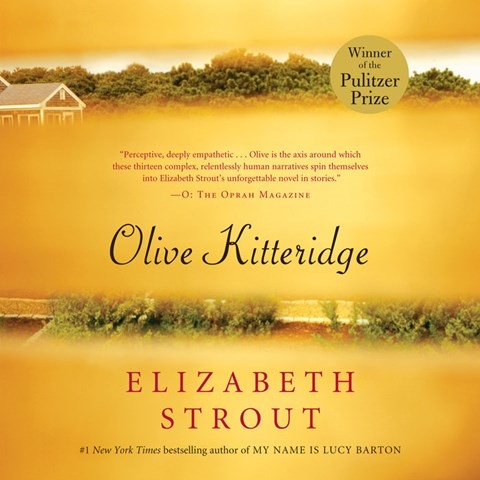 Kimberly Farr, who has won Earphones Awards for all six Elizabeth Strout novels she's narrated, delivers an engrossing performance of OLIVE KITTERIDGE (2009), the first in a two-book series that includes OLIVE, AGAIN (2019). Farr's sympathetic voice and easy pace transport us securely into the occasionally insecure world of Olive, a retired schoolteacher in a coastal Maine town. Her world, however small, is full of universal joys and tragedies. Farr's characterizations and her empathy for the endearing but sometimes judgmental Olive create a vibrant portrait of a memorable woman and the grand human drama in which we all play a role.