At a sparkling ceremony hosted by author and foodie Padma Lakshmi, the National Book Foundation honored books in five categories with the 2022 National Book Awards. It was a joyful celebration of the power of books and words and a fierce defense of the freedom to read. We know that audiobooks and those who create them are a crucial part of the book ecosystem, and we cheer the fact that listeners can explore many of the finalists and winners on audio (and we hope that audiobook versions will become available for the rest!). Congratulations to all of the finalists and winners!
Fiction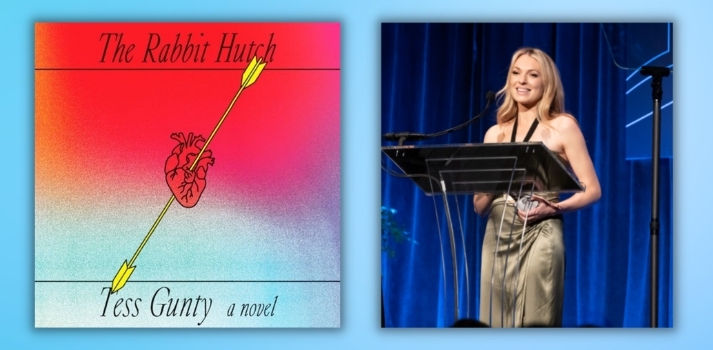 Tess Gunty's novel THE RABBIT HUTCH is the 2022 winner. The audiobook is read by Gunty along with Scott Brick, Suzanne Toren, Kirby Heyborne, and Kyla Garcia, who narrate the fates of a group of characters as they live crammed together in the La Lapiniere Affordable Housing complex, a crumbling apartment building in an Indiana factory town long past its heyday.

Narrator Adenrele Ojo's dramatic timing propels Gayl Jones's finalist THE BIRDCATCHER, a novel about the intertwined lives of three members of the Black elite, characters who are unique and appalling yet captivating. Three narrators—Peter Ganim, Suehyla El-Attar Young, and Fajer Al-Kaisi—captivatingly perform Jamil Jan Kochai's finalist THE HAUNTING OF HAJJI HOTAK AND OTHER STORIES, a collection that features Afghan and Afghan American characters who are all dealing with the long-lasting devastation of America's war on terror. Listen to an episode of AudioFile's Behind the Mic podcast about it below. Timothy Andrés Pabon gives a masterful performance of THE TOWN OF BABYLON, Alejandro Varela's debut novel about a gay Latine professor who returns to his hometown to take care of his aging parents and reckon with his past. And Reena Dutt narrates ALL THIS COULD BE DIFFERENT by Sarah Thankam Mathews, a novel that centers around Sneha, a young immigrant woman from southern India who has graduated from college during a recession.
Nonfiction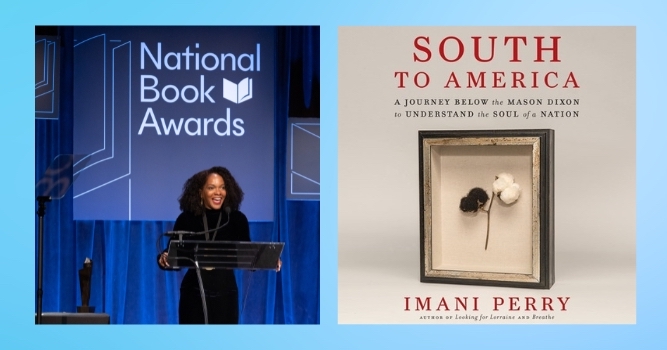 Author Imani Perry is the 2022 winner for her urgent, moving, and insightful SOUTH TO AMERICA: A Journey Below the Mason-Dixon to Understand the Soul of a Nation, which she narrates herself with passion and grace.

We awarded Earphones to Golden Voice Dion Graham's narration of finalist HIS NAME IS GEORGE FLOYD: One Man's Life and the Struggle for Racial Justice by Robert Samuels and Toluse Olorunnipa. The other finalists include THE INVISIBLE KINGDOM: Reimagining Chronic Illness by Meghan O'Rourke, read by the author; David Quammen's study of the science of COVID-19, BREATHLESS: The Scientific Race to Defeat a Deadly Virus, read by Jacques Roy; and Ingrid Rojas Contreras's memoir THE MAN WHO COULD MOVE CLOUDS, read by Marisol Ramirez.
Poetry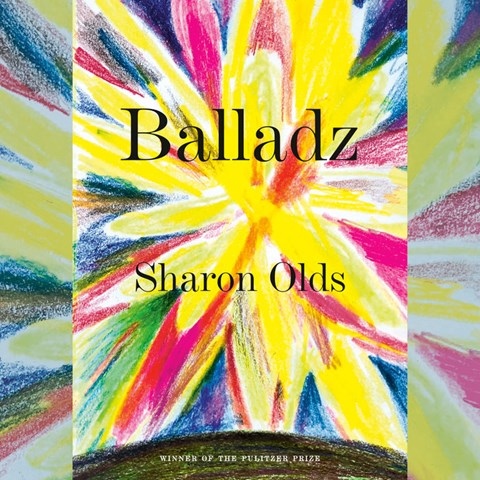 Just one of the five poetry finalists is available as an audiobook—Sharon Olds's intensely personal collection BALLADZ, read gently by the author herself. The 2022 winner is PUNKS: New & Selected Poems by John Keene, and the other finalists are LOOK AT THIS BLUE by Allison Adelle Hedge Coke, BEST BARBARIAN by Roger Reeves, and THE RUPTURE TENSE by Jenny Xie.
Translated Literature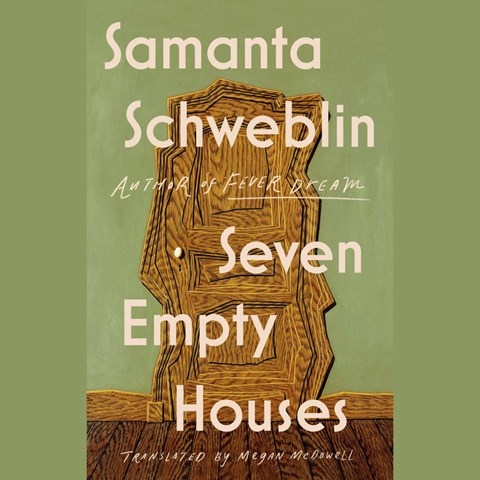 Listeners can hear three of the finalists for Translated Literature—with a fourth coming soon. Seven narrators—Yareli Arizmendi, Gisela Chípe, Ines del Castillo, Daisy Guevara, Lee Osorio, Elena Rey, and Victoria Villarreal—capture the unsettling nature of the seven stories that make up the 2022 winner, SEVEN EMPTY HOUSES by Samanta Schweblin and translated from the Spanish by Megan McDowell. Narrator Cindy Kay guides listeners through the journey of a climate refugee from the "land of sushi" in SCATTERED ALL OVER THE EARTH by Yoko Tawada and translated from the Japanese by Margaret Mitsutani. Listeners can also hear KIBOGO by Scholastique Mukasonga and translated from the French by Akrosia Samson and Mark Polizzotti, read by Akrosia Samson. And Jon Fosse's entire Septology series, translated from the Norwegian by Damion Searls and read by Kyle Snyder, is coming from Tantor Audio (the first volume is available now), with the 2022 finalist, A NEW NAME: Septology VI-VII, due in March 2023. JAWBONE by Mónica Ojeda and translated from the Spanish by Sarah Booker is not currently available as an audiobook.
Young People's Literature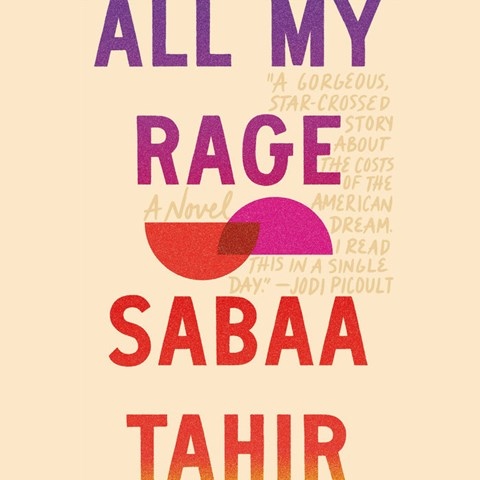 The finalists for Young People's Literature feature two titles that received Earphones Awards from AudioFile for their audiobook versions: In the 2022 winner, ALL MY RAGE by Sabaa Tahir, a stellar trio of narrators—Deepti Gupta, Kamran R. Khan, and Kausar Mohammed—delivers the perspectives of a mother, her son, and his friend (listen to our podcast episode about it below). And narrator Karla Serrato smoothly switches between English and Spanish and adds humor and expressiveness to Sonora Reyes's coming-of-age story THE LESBIANA'S GUIDE TO CATHOLIC SCHOOL. Golden Voice narrator Suzanne Toren brings an irresistible storytelling quality to Kelly Barnhill's fairy tale THE OGRESS AND THE ORPHANS, and in MAIZY CHEN'S LAST CHANCE by Lisa Yee, Yu-Li Alice Shen brings multiple facets to her portrayal of 11-year-old Maizy as she leaves L.A. to spend the summer in Minnesota at her grandparents' home and restaurant. Olympian Tommie Smith's graphic memoir for teens, VICTORY. STAND!: Raising My Fist for Justice, is not currently available as an audiobook.
National Book Award photographs by Beowulf Sheehan. Header image shows NBA winners, from left: Imani Perry, Tess Gunty, John Keene, Sabaa Tahir, Samanta Schweblin, and Megan McDowell.