Thanks to Scholastic Audiobooks and Brilliance we can celebrate Pride Week on SYNC with free audiobooks that address the truly vast spectrum of the rainbow. In 2023, Pride becomes ever more inclusive as we recognize the respect every iteration of human gender identification and sexuality require.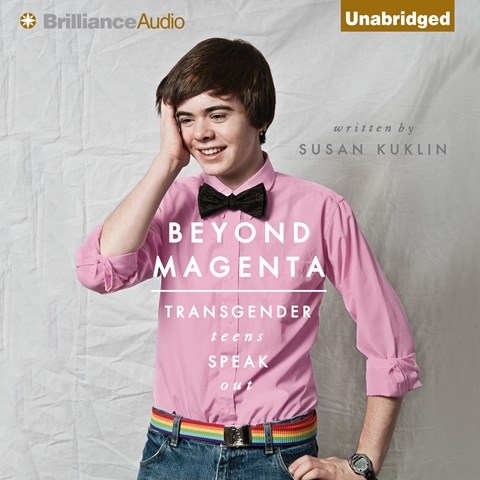 BEYOND MAGENTA: Transgender Teens Speak Out brings listeners an ensemble performance of interviews with trans teens by noted photojournalist Susan Kuklin. She conducted these interviews during photo sessions in which her teen subjects could present themselves as they most closely identify for a a project that broke new ground by bringing to teen audiences their own peers' experiences as trans youth. Narrators Tanya Eby, Nick Podehl, Todd Haberkorn, Roxanne Hernandez, Janina Edwards, Nancy Wu, and Marisol Ramirez share these interviews and inject another dynamic into the spectrum: Belonging to the transgender community crosses ethnic and cultural borders.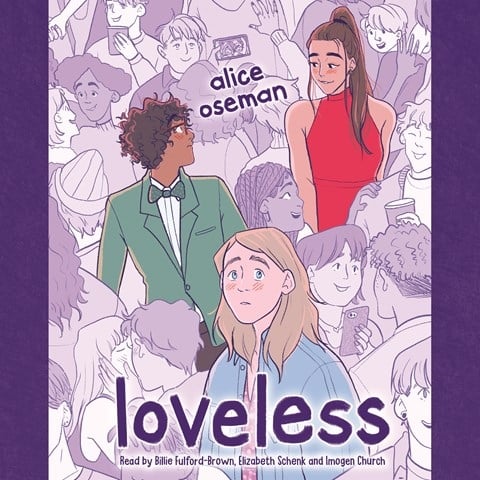 Among all of the audiobooks this SYNC season provides teens for free listening and personal collection curation, Alice Oseman's LOVELESS has earned the most spectacular array of awards. From YA Book of the Year to Audie Award finalist, this contemporary novel, performed by narrator Billie Fulford-Brown, tells a compelling and pleasing story of discovering one's own identity and realizing that love and romance are not necessarily synonymous. We think listeners will fall in love with Georgia, who comes to self-identify as Ace and Aromantic, and all our rainbows glow a little brighter for meeting her. To further the inclusivity, this audiobook also includes a bonus scene performed by Elizabeth Schenk and Imogen Church. There are so many stories to include in celebrating Pride Week! Here's Billie Fulford-Brown's story of what narrating this audiobook means to her:
June is Audiobook Month and it's Pride Month as well. What could be more fitting than listening to this pair of spectrum-expanding audiobooks?