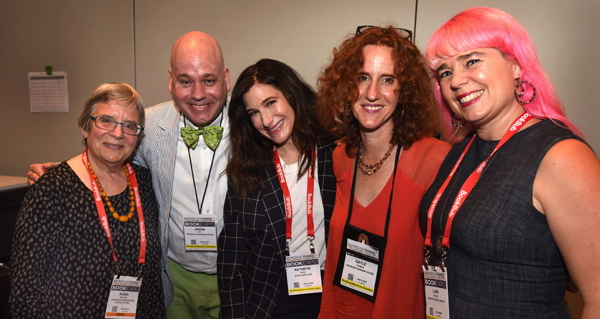 Everyone in the audiobook world had eyes on the NYC conferences and social events last week. With more than 400 narrators, publishers, producers, authors, Audie judges, and audiobook media attending each of 4 events, I greeted, spoke with, or waved at so many audiobook people. At the Audiobook Tea—held during BookExpo—I was delighted to introduce the four guest authors: Laini Taylor, Gayle Forman, Jason Fry, and Kathryn Hahn spoke about their audiobooks. Publishers Weekly covered the event that was attended by booksellers, librarians, and publishers.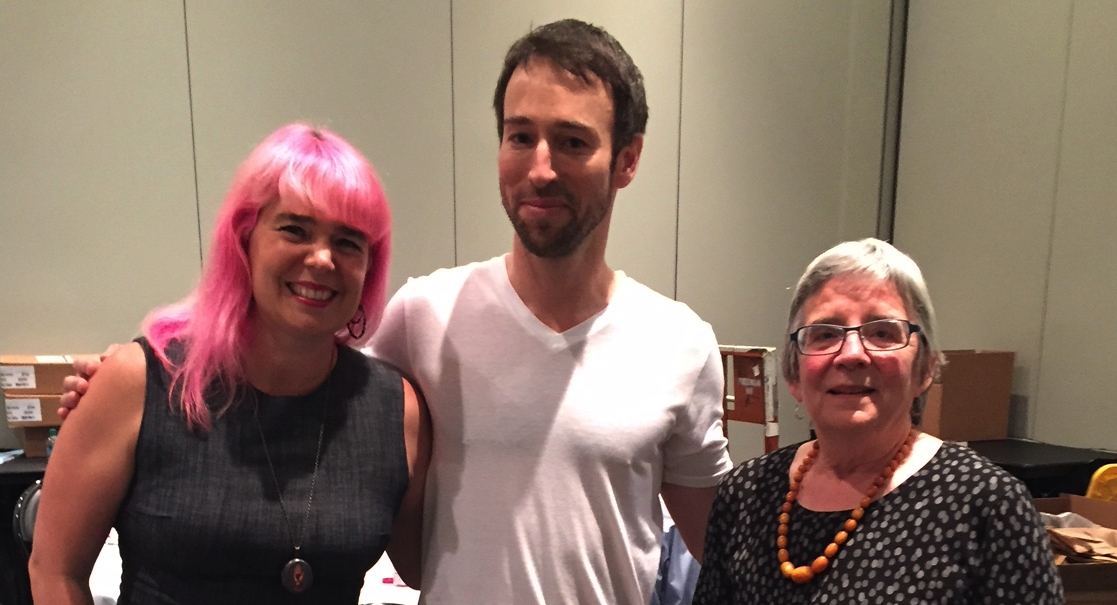 One of the great moments of the day was having narrator Steve West meet author Laini Taylor. Steve narrated STRANGE THE DREAMER and will likely do MUSE OF NIGHMARES, Laini's new book coming in October 2018. Connecting with so many narrators was a special treat—and I got the chance to hear about several exciting upcoming projects.
Back to what to listen to now—here are a few new Earphones Award titles from 2018 Audies winners and other narrators I visited with last week:
Bahni Turpin, fresh from her Audie wins as Best Female Narrator and for Young Adult audiobook with THE HATE U GIVE: THE DARKEST CHILD
Emily Woo Zeller, after her Audie win for Inspirational Nonfiction for FIRE ROAD: THE POPPY WAR
Kivlighan de Montebello, an Audie winner for SEE YOU IN THE COSMOS:  FLYING AT NIGHT. Below is the COSMOS team from Audies night—Charles de Montebello, Kivlighan, Karen Dziekonski, Graham Halstead, and Brittany Pressley.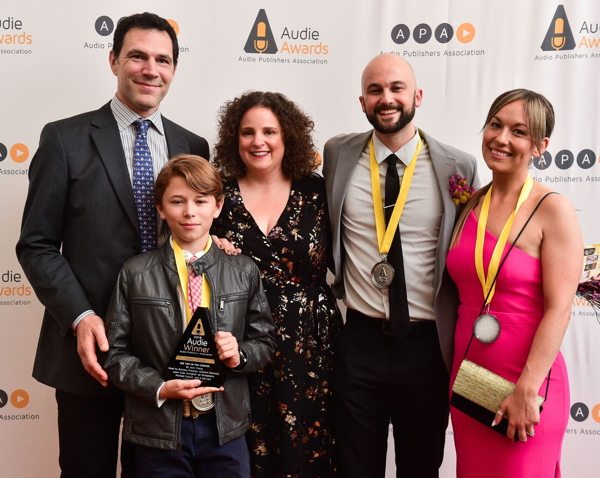 More new Earphones from great narrators—P.J. Ochlan: THE LAWN BOY; January LaVoy: THE 17th SUSPECT; Edoardo Ballerini: THE LOST ART OF GOOD CONVERSATION; Robin Miles: PLACES IN THE DARKNESS; Simon Vance (host of the Audies): MEMENTO MORI.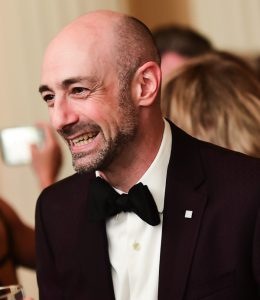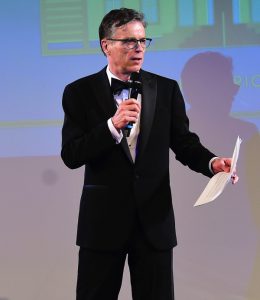 Events like last week's always make me grateful to be part of such a great, talented community. Back in Portland now, I look forward to hearing so many new audiobooks.