The Audie Awards are The Oscars for audiobook lovers. The Audies, administered by the Audio Publishers Association, recognize "distinction in audiobooks and spoken-word entertainment." Each year, finalists are announced in various categories, including Romance, with the winners of each category announced at the annual Gala. As in 2021, the 2022 Audies Gala will be a virtual gathering livestreamed around the world. For romance, Audies judges look for "excellence in narration, production, and content of an audiobook of romance, including romantic suspense, historical romance, erotica, etc." This year, we're celebrating the five Audie Award finalists for Romance, read by eleven talented narrators! Peruse this year's nominees, and mark your calendar for the virtual gala on March 4, hosted by Kal Penn.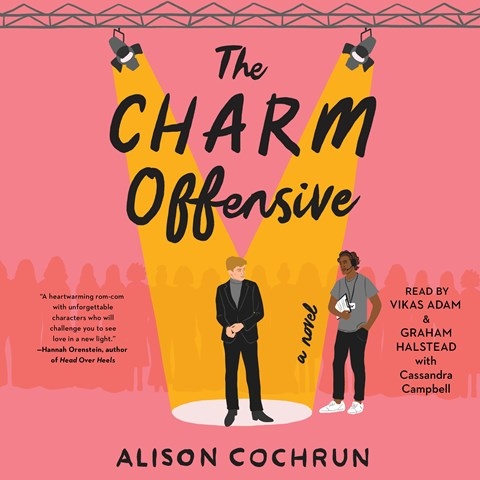 THE CHARM OFFENSIVE
by Alison Cochrun, read by Vikas Adam, Graham Halstead, Cassandra Campbell
Simon & Schuster Audio
AudioFile Earphones Award
Ever After is like The Bachelor, a reality TV show where unlikely contestant and tech mogul Charlie Winshaw, performed by Graham Halstead, hopes to find true love, or at least redeem his public image. Dev, voiced by Vikas Adam, is a show producer tasked with keeping Charlie's on-camera foibles to a minimum. Narrator Cassandra Campbell provides the script notes that are scattered throughout the audio. Both narrators do a fantastic job staying true to their characters' idealistic natures and their flaws in this Earphones Award-winning audio. Halstead realistically captures Charlie's stress over being in the spotlight and his feelings of social anxiety. Adam creates a subtle story arc for Dev that follows his outward confidence and his inner demons with gratifying fidelity to Cochrun's story.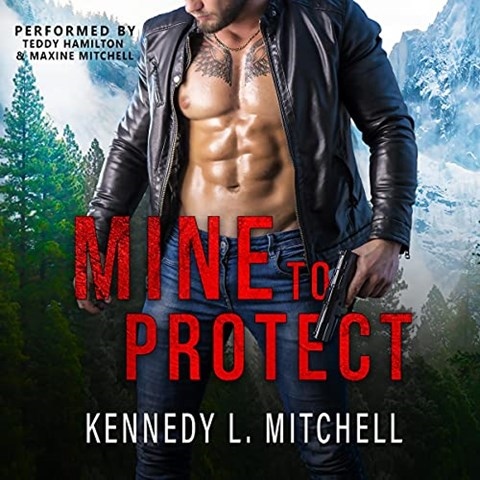 MINE TO PROTECT
by Kennedy L. Mitchell, read by Teddy Hamilton, Maxine Mitchell
Kennedy L. Mitchell
Park Ranger Alta Johnson, voiced by Maxine Mitchell and FBI agent Cas Mathews, performed by Teddy Hamilton, are thrown together by a murder investigation in the Rocky Mountains. The dual narration alternates between Alta and Cas's points of view and sets up the first story in Mitchell's Protection series. Alta's voice sounds strong yet contemplative, and Maxine's tone hints at the romantic chemistry between Alta and Cas. Hamilton assumes a satisfying level of arrogance for Cas, creating tension for both the search for the killer and Alta and Cas's developing attraction.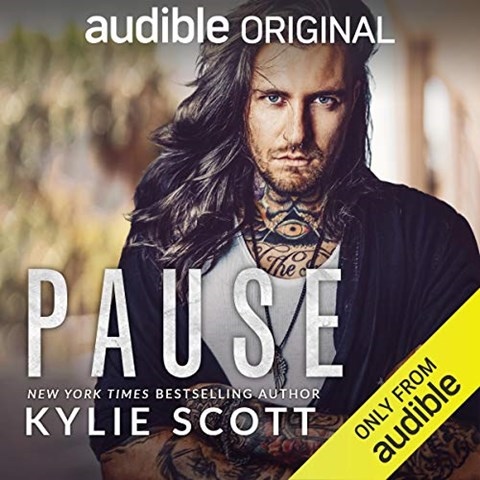 PAUSE
by Kylie Scott, read by Andi Arndt
Audible, Inc.
AudioFile Earphones Award
Narrator Andi Arndt takes listeners through Scott's intriguing thought experiment—what if you woke up from a coma and found the pillars of your life falling one after another? Anna experiences just this after a car crash. As she recovers, she discovers her marriage has dissolved along with her job and many other things she used to take for granted. She begins to connect to the person who saved her life, Leif Larsen. Arndt's lower, pragmatic voice is a good match for the body blows life throws at Anna. Arndt adds light hints of wonder to her voice to reassure Anna and listeners that life has some good surprises in store as well.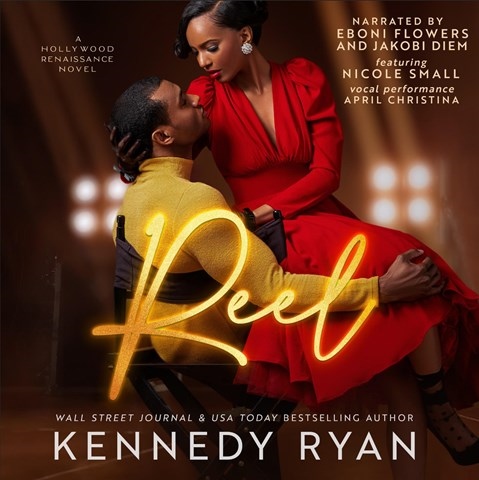 REEL
by Kennedy Ryan, read by Eboni Flowers, Jakobi Diem, Nicole Small
Lyric Audiobooks
AudioFile Earphones Award
Eboni Flowers voices Neevah Saint, an actor moving from theatre work to her big break in a biopic about Dessi Blue, a Black bisexual singer from the 1940s. Narrator Jakobi Diem voices Canon Holt, the director of the film, whose low, textured voice provides a noteworthy contrast to Flowers's smooth, confident performance. In a smaller but critical role, narrator Nicole Small voices the screenplay excerpts about Dessi Blue. The emotional intensity surrounding the film and Neevah's health problems is expertly maintained by all three narrators in this Earphones Award-winning audio.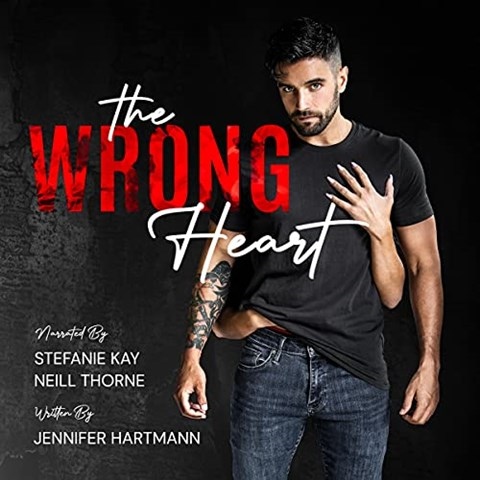 THE WRONG HEART
by Jennifer Hartman, read by Stefanie Kay, Neill Thorne
Jennifer Hartmann
Narrators Stefanie Kay and Neill Thorne narrate the bittersweet romance of Melody, a widow who has sought out the beneficiary of her late husband's donated heart. Kay utilizes a plaintive and quavering voice, wringing out the despair Melody feels in her deep grief. Thorne's pace is brisk, and his crisp reading balances the heaviness of Melody's journey. Both narrators are versatile, switching from their character voices to secondary characters seamlessly. For listeners who like to feel the highs and lows of romance, this is a must listen.