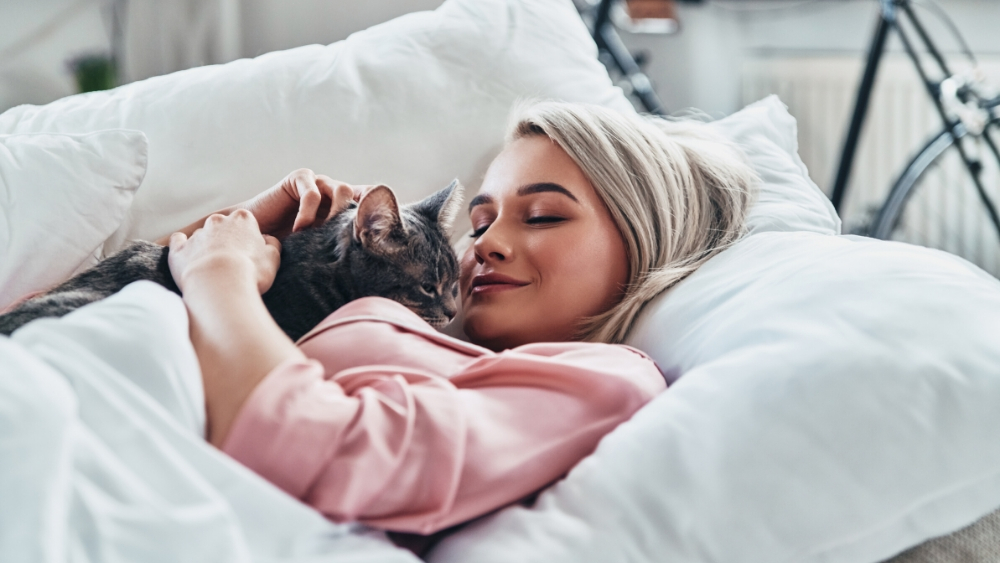 Emotions are a funny thing. I bet over the past month, you've ridden a roller-coaster of them. I've had some high points—thinking about my grandparents and aunts and uncles who crushed cans and gave up driving during World War II as part of their civic duty and feeling proud to do mine by avoiding crowds—and a few low points as well. The day we closed up our library building to visitors, my Spanish app coincidentally was teaching me how to say, "I think I have a high fever and a headache," which was more irony than I was capable of dealing with that day.
Last week, I became so mentally depleted that I needed a more definitive cure, which turned out to be the movie She's the Man, starring Amanda Bynes at the height of her comedic powers and a younger Channing Tatum. It was a perfect escape movie, and it put me into a calmer frame of mind for a good three days. Here on the blog, I wanted to provide you with the audio equivalent—romances on the lighter side with stellar narrators and really catchy stories that will keep your attention focused. Plus (spoiler alert!), romance pretty much guarantees you a happy ending, which we all need right now. Love your listening, love your friends and neighbors from afar, love your pets for keeping you sane!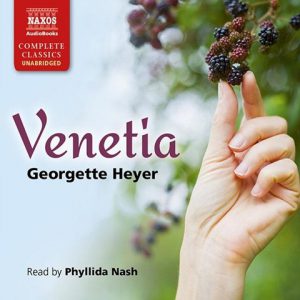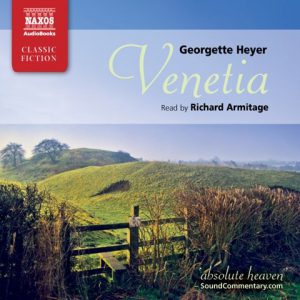 VENETIA
by Georgette Heyer, read by:
Phyllida Nash (unabridged)
Richard Armitage (abridged)
Naxos AudioBooks
This is a two-fer. You can choose from abridged or unabridged versions. I've listened to both, and I just re-experienced VENETIA last week, so this one has been tested for its comfort producing effects! In the abridged version, actor Richard Armitage does the voice of Damerel, a Regency rake who meets his match in his hilarious neighbor Venetia, with such aplomb that you'll feel as if you are meeting an infamous libertine in person, with all his insouciant charms. Or choose narrator Phyllida Nash's version so that you won't miss a word of Heyer's sharp writing, and because Nash communicates the arch humor to perfection.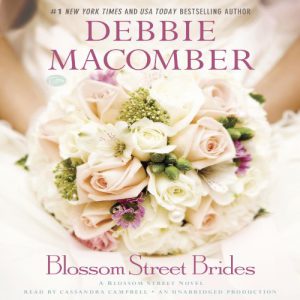 BLOSSOM STREET BRIDES (Blossom Street, Book 10)
By Debbie Macomber, read by Cassandra Campbell
Random House Audio
It should be a truth universally acknowledged that Debbie Macomber was made for a moment like this. Her stories follow gentle yet realistic arcs, there's heartfelt emotion, and faith and hope are always rewarded. This title, narrated by the abundantly talented Cassandra Campbell, mixes great voices, quietly poignant timing, and a knitting shop. There is nothing more guaranteed to get us through these dark days than Cassandra Campbell's voice and a story about knitting.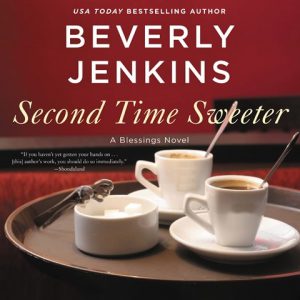 SECOND TIME SWEETER (Blessings, Book 9)
By Beverly Jenkins, read by Lynette R. Freeman
Harper Audio
Beverly Jenkins falls into the same category as Debbie Macomber—reassuring. However, returning to the familiar, beloved town of Henry Adams, Kansas, will give listeners a more grounded, community-based kind of comfort that is the exact opposite of distant. Freeman is super at a variety of voices, her voice has no sharp edges to mar the warm listening experience, and she draws listeners in to Jenkins's memorable setting.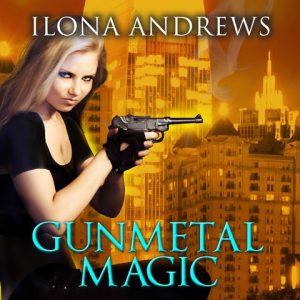 GUNMETAL MAGIC
By Ilona Andrews, read by Renee Raudman
Tantor Media
I knew I had to pick a Renee Raudman title—she's so great with humor. GUNMETAL MAGIC is a spinoff of the Kate Daniels fantasy series, so it (kind of) stands alone, has less peril than some of the others (hence, comforting), and the main character Andrea has so much moxie that her romantic battle with Rafael exudes comedic relief. I can still hear some of the scenes in this book in my head years later. If you like fantasy or action, this is a perfect fit, and it has a little more romance than some of Andrews's other titles.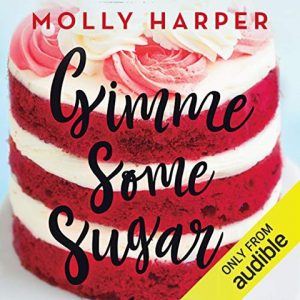 GIMME SOME SUGAR
by Molly Harper, read by Amanda Ronconi
Audible, Inc.
The Molly Harper/Amanda Ronconi author-narrator pairing is one that always gives pleasure, regardless of the series. They mix small-town quirk with musings on human nature and romance. Try the Earphones Award-winning GIMME SOME SUGAR, or start the series from the beginning.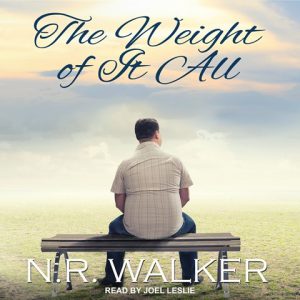 THE WEIGHT OF IT ALL
by N.R. Walker, read by Joel Leslie
Tantor Media
Okay, I know I recommend this title on an annual basis, but it is the perfect fit for this moment in history. Henry, the hero, is every one of us as he questions his self worth and body image after a bad breakup. So he joins a gym (another activity we can reminisce about doing!) and meets the gym god, a.k.a. his personal trainer, Reed. Joel Leslie's narration is hilarious and genuine. This title has all the feels but keeps to topics we can presently handle. You can thank me later!