For the final week of the 2023 SYNC season, Recorded Books and Tantor Media have provided truly essential listening experiences. Each of us lives in not just a single community, but within several communities. And our own histories and actions within each community sustain it and can enrich everyone else within it. This pair of free audiobooks for teens presents models of community power building toward a better future.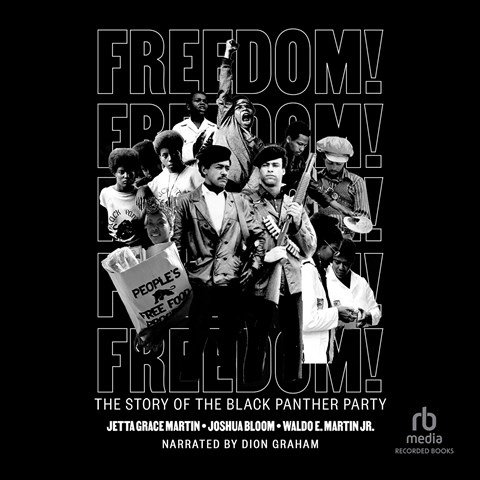 FREEDOM! The Story of the Black Panther Party, a 2023 Young Adult Nonfiction winner in the International Literacy Association's book awards, is the work of co-authors Jetta Grace Martin, Joshua Bloom, and Waldo E. Martin, Jr., fully voiced and perfectly paced by star narrator Dion Graham. This free audiobook can inspire group discussions and lead to further exploration of Black August, a time to reflect on the individuals who sacrificed their lives or freedom in order to empower their communities in the face of oppression. In this audiobook, we hear directly from some of the founders of the Black Panther Party, we learn about why they took the actions they took—in kitchens as well as on the streets—and what became of some of the most recognized among them after the effort foundered. Dion Graham shares his thoughts on this title: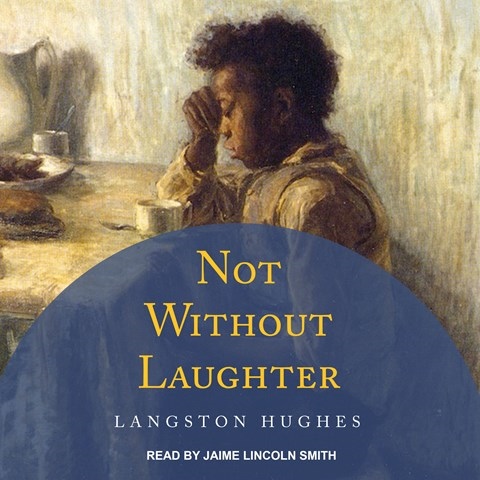 Several decades before the Black Panther Party emerged in California , author Langston Hughes had become a noted poet of the Harlem Renaissance and observer of both his peers and the uncelebrated work-a-day persons. His novel, NOT WITHOUT LAUGHTER, comes to us through the skilled vocal interpretation of Jaime Lincoln Smith. This is a realistic, although fictionalized, exploration of family life in a Black community in Depression-era Kansas. The building of community is shown to cross generations, and Hughes published this novel as a way to show both white and Black readers that America's racial divide was apparent to anyone living it. Listeners may be familiar with the elegant and emotional poetry Hughes wrote; now we can hear the dialogue-propelled narrative of his classic novel.
In this final week of the SYNC season, we want to thank you for joining us and helping to build a community of audiobook listeners. Please be sure to share the post-program evaluation link you will receive in a few days with anyone you know who took part in this year's listening. We will be back in a few weeks to report on what you found inspiring, disappointing, curious, and satisfying.