The 22nd Audie Awards took place last night in New York City, and winners took home the prestigious audiobook award recognizing excellence in 29 categories. We wanted to give a hearty congratulations to all the winners, and we will be highlighting some of them in the coming week.
Audiobook of the Year
The winner of the Audiobook of the Year award is a behind-the-scenes look at HAMILTON, the musical that took Broadway by storm. It's full of details of its run off and on Broadway, recording the cast album, and personal stories of writing, casting, composing, and choreographing what became a revolutionary tale of Alexander Hamilton. Lin-Manuel Miranda himself narrates accompanying footnotes, while Mariska Hargitay acts as a warm documentarian narrating this essential audiobook for HAMILTON fans.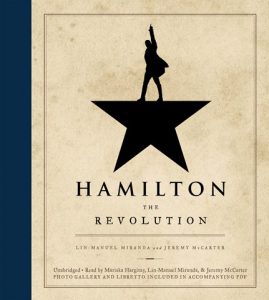 HAMILTON: The Revolution
by Lin-Manuel Miranda, Jeremy McCarter, read by Mariska Hargitay, Lin-Manuel Miranda, Jeremy McCarter [Intro]
Hachette Audio
Best Female Narrator
The award for Best Female Narrator went to Tavia Gilbert for her narration of BE FRANK WITH ME, a captivating story about Frank, a 9-year-old boy with Asperger's; Mimi, his mother who is a reclusive author; and their new personal assistant, Alice. Tavia manages to instill Frank's dialog with charm and innocence while still capturing his unique speech patterns. Listen to her outstanding narration and you may forget that there's only one narrator, as she switches between perspectives so seamlessly. Read our interview with Tavia to learn more about her intensive system behind her narrations.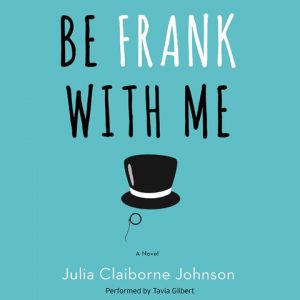 BE FRANK WITH ME
by Julia Claiborne Johnson, read by Tavia Gilbert
Harper Audio
AudioFile Earphones Award
Best Male Narrator
Simon Vance won the award for Best Male Narrator for his narration of the epic fantasy JERUSALEM. In Simon's capable hands, Alan Moore's vivid prose becomes an absorbing audiobook recounting 200 years of impoverishment in Northampton, England, over the course of 60 hours. You can learn more about Simon's narration of JERUSALEM and his journey to meet Alan and see Northampton firsthand in his AudiOpinion piece.
To put it simply, I just read the words and allow them to take me on a journey . . . and this one, I soon knew, was unlike any other—Narrator Simon Vance
Simon has been recognized for his talents as a narrator in the past for titles ranging from THE GIRL WITH THE DRAGON TATTOO to BRING UP THE BODIES. Read more about his narration of hundreds of audiobooks in his interviews on our site.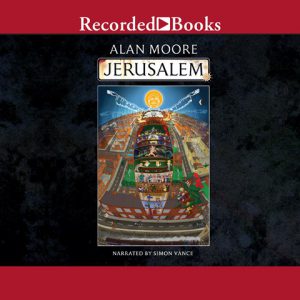 JERUSALEM
by Alan Moore, read by Simon Vance
Recorded Books
AudioFile Earphones Award
Check back in next week to read more about the winners of this year's Audie Awards – and in the meantime, peruse the whole list and listen to sound clips here!