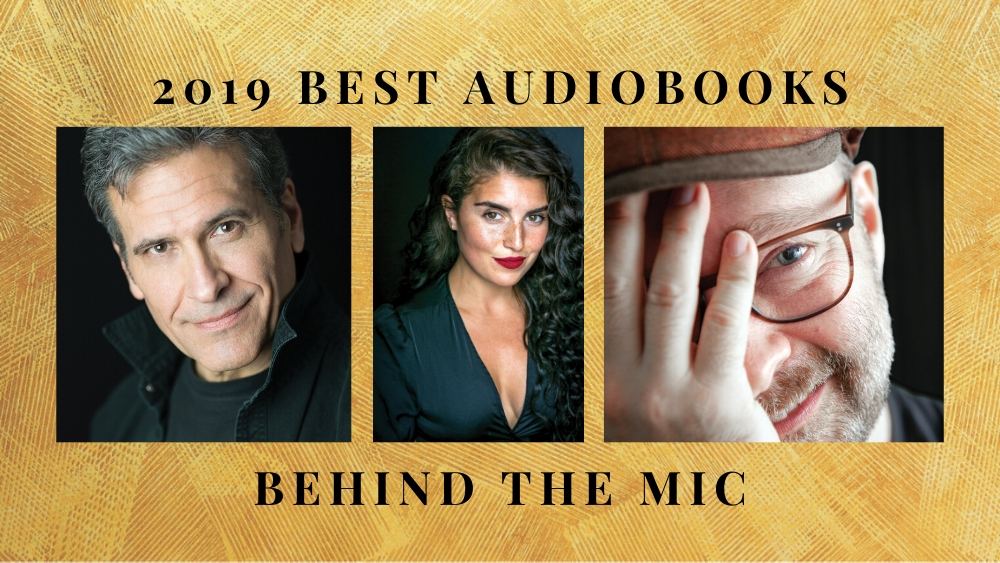 Would you like to ask Jason Culp, Frankie Corzo, or Rupert Degas what was most memorable about recording one of the 2019 best audiobooks? We did just that for special episodes of AudioFile's podcast, "Behind the Mic with AudioFile Magazine." While we are in the midst of releasing the Best Audiobooks lists, we like to bring you focused conversations with narrators specifically about their celebrated performances. After starting the week off with a conversation about how we make the choices for the audiobooks that make their way to the Best lists, our host Jo Reed turned the podcast over to Michele Cobb and me for episodes with the narrators.
We've written a lot about Emma Donoghue's audiobook AKIN. It was the cover feature in our fall print issue with an interview with Jason Culp. In our podcast conversation, we hear more about Jason's thoughts on AKIN, which he calls "a road movie of a book."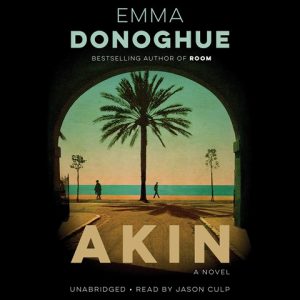 The category of Best Fiction, Poetry & Drama covers a range of performances. The six featured audiobooks include three ensemble performances including DAISY JONES & THE SIX by Taylor Jenkins Reid, THE TESTAMENTS by Margaret Atwood, and RED AT THE BONE by Jacqueline Woodson. The author-read AN AMERICAN SUNRISE by U.S. Poet Laureate Joy Harjo is a distinct contrast and a powerful reminder of how an author can involve listeners with deeply personal work. The staged reading of Lee Blessing's play A WALK IN THE WOODS is another totally different listening experience.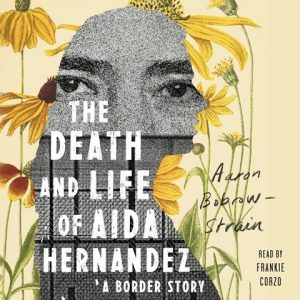 In the Nonfiction & Culture list of Best Audiobooks, we continue the variety of topics and performances, although each audiobook here is primarily single voices, including the anthology, THE STONEWALL READER. ON DEMOCRACY by E.B. White was written in 1947 but was just reissued in a new edition. Malcolm Gladwell's performance of his provocative TALKING TO STRANGERS may well lead listeners to explore Gladwell's podcast, "Revisionist History." THE DEATH AND LIFE OF AIDA HERNANDEZ by Aaron Bobrow-Strain is one of the most powerful listening experiences in this group, and narrator Frankie Corzo is one of our podcast guests. We got a chance to ask Frankie more about her connection to the harrowing story of Aida's journey across the Mexico-U.S. border in 1987.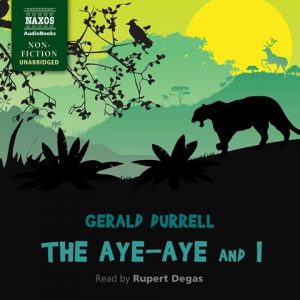 Memoir is sometimes the first category a new listener will seek out. The chance to hear an author tell their own story in their own voice is a powerful draw. In our 2019 Best Memoirs group, listeners hear authors Melinda Gates, Dustin Lance Black, and Tembi Locke. You can also hear Golden Voice narrator January LaVoy sharing Dorothy Butler Gilliam's experiences as the the first female African-American reporter for The Washington Post in TRAILBLAZER. Country music singer and songwriter Rory Feek stands in for Randy Travis in FOREVER AND EVER, AMEN. British narrator Rupert Degas seems to have channeled zookeeper/conservationist Gerald Durrell in THE AYE-AYE AND I. One of our favorite narrators whose audiobook personas have ranged from daemon Pantalaimon to skeleton Skulduggery Pleasant has no  trouble with Durrell's voice, personality, and enthusiasm for his adventures in Madagascar. Rupert tells us more on the podcast.
And today, George Newbern is our guest, talking about his experience narrating THE BRITISH ARE COMING by Rick Atkinson, one of our 2019 Best Biography & History audiobooks. Stay tuned to our podcast next week for more narrators talking about the audiobooks we celebrate as part of the 2019 Best Audiobooks.
Rupert Degas photo by Julian Walkenstein.