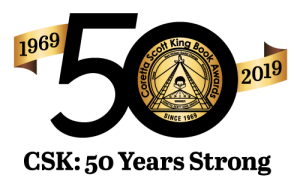 In her speech accepting the 2018 Coretta Scott King-Virginia Hamilton Lifetime Achievement Award, author Eloise Greenfield said, "Children need to know, and to see in books, the truth — the beauty, intelligence, courage, and ingenuity of African and African American people." 2019 marks the 50th anniversary of the Coretta Scott King Book Awards, given annually to African American authors and illustrators who demonstrate an appreciation of or affirm African American culture and universal human values. Many of this year's Coretta Scott King Award winners and honorees are also excellent audiobooks.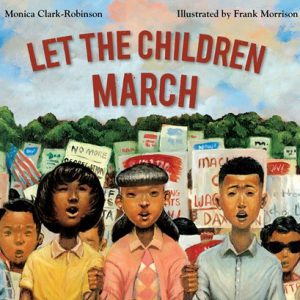 LET THE CHILDREN MARCH
by Monica Clark-Robinson, read by Janina Edwards
Ages 6+, Dreamscape 
Narrator Janina Edwards's words take listeners to Birmingham, Alabama, in 1963 when hundreds of children marched in peaceful protest against discrimination. Listeners walk with a young protester as she encounters police dogs, the firehose, and several days of jail. Edwards deftly expresses her fear but also her pride as she is released, knowing she has made a difference. The power of this true story allows the audiobook to stand alone, but don't miss the Coretta Scott King Honor-winning illustrations that bring even more expression and context to the young marchers' experience.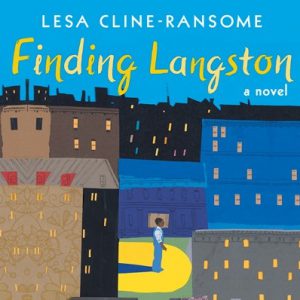 FINDING LANGSTON
by Lesa Cline-Ransome, read by Dion Graham
Ages 8+, Dreamscape
FINDING LANGSTON made the list of AudioFile's 2018 Best Audiobooks, and I am so happy to see it also win a Coretta Scott King Honor this year. This heartfelt historical fiction novel takes place in 1946 and portrays 11-year-old Langston's transition from country life to life in the city during the Great Migration. With accents and measured pacing, Dion Graham immerses listeners in Langston's bittersweet story.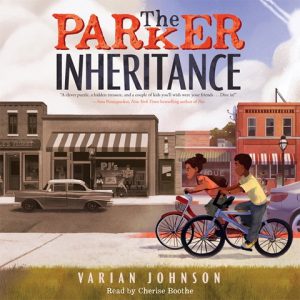 THE PARKER INHERITANCE
by Varian Johnson, Read by Cherise Boothe
Ages 8+, Scholastic Audiobooks
THE PARKER INHERITANCE won a Coretta Scott King Honor and it also won an Odyssey Honor for best audiobook production, so you don't want to miss narrator Cherise Booth's accomplished reading of this clever, intriguing middle-grade mystery about two kids' quest to solve a South Carolina's town's historical puzzle and gain a treasure.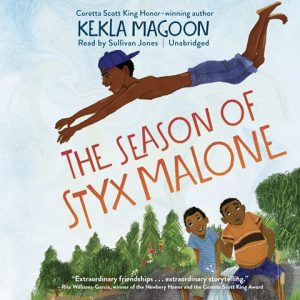 THE SEASON OF STYX MALONE
by Kekla Magoon, read by Sullivan Jones
Ages 10+, Listening Library
This Coretta Scott King Honor book introduces listeners to two boys, ages 10 and 11, and their summertime adventures with the older boy Styx Malone. From the smooth-talking Styx to the adults hovering around the boys' world, narrator Sullivan Jones moves with ease among a memorable cast of characters in this coming-of-age story that wrestles with friendship, belonging, and what it actually means to be ordinary.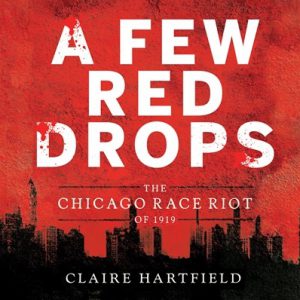 A FEW RED DROPS: The Chicago Race Riot of 1919 
by Claire Hatfield, read by JD Jackson
Young Adult, Dreamscape
This year's highest honor given to an African American author, the Coretta Scott King Medal, was awarded to A FEW RED DROPS. The true story is both historically important and relevant today. Jackson's professorial delivery will appeal to listeners seeking an explanation of how and why violence erupted in Chicago.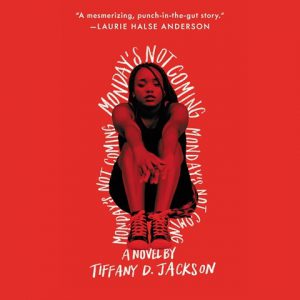 MONDAY'S NOT COMING
by Tiffany D. Jackson, read by Imani Parks
Young Adult, Harper Audio
MONDAY'S NOT COMING won this year's Coretta Scott King – John Steptoe Award for New Talent. Narrator Imani Parks portrays an 8th grader named Claudia who believes her best friend, Monday, is missing, but none of the adults in her life will help her, including Monday's mother. In a story that contains many time shifts, Parks's emotive narration aids the transitions. As Claudia pieces together clues, Parks dramatizes the story's tension to its devastating climax.