We take a walk back into history with narrator Corrie James in today's Behind the Mic video. With insights on narrating Miranda Kaufmann's historical work BLACK TUDORS, Corrie introduces us to the lives of some fascinating figures of 16th-century England.
"Miranda Kaufmann also gives us the political, historical, and social mores of the time to help put everything in perspective."—Narrator Corrie James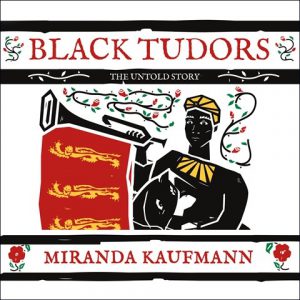 BLACK TUDORS: The Untold Story
by Miranda Kaufmann, read by Corrie James
HighBridge Audio
AudioFile Earphones Award
Corrie James is a wonderful host and guide to little-known aspects of Black History in Tudor England. (Her performance reminds me of the warm, intelligent narration of Alastair Cooke.) Corrie engagingly presents the biographic details of the lives of ten Black Tudors, within the larger social and political context. Listen to a sound clip and read AudioFile's full review.
Explore more of Corrie James's audiobooks—her audiography includes a biography, CHARLOTTE BRONTE: A Fiery Heart, and the story of a very hot season in Victorian London, ONE HOT SUMMER: Dickens, Darwin, Disraeli, and the Great Stink of 1858.