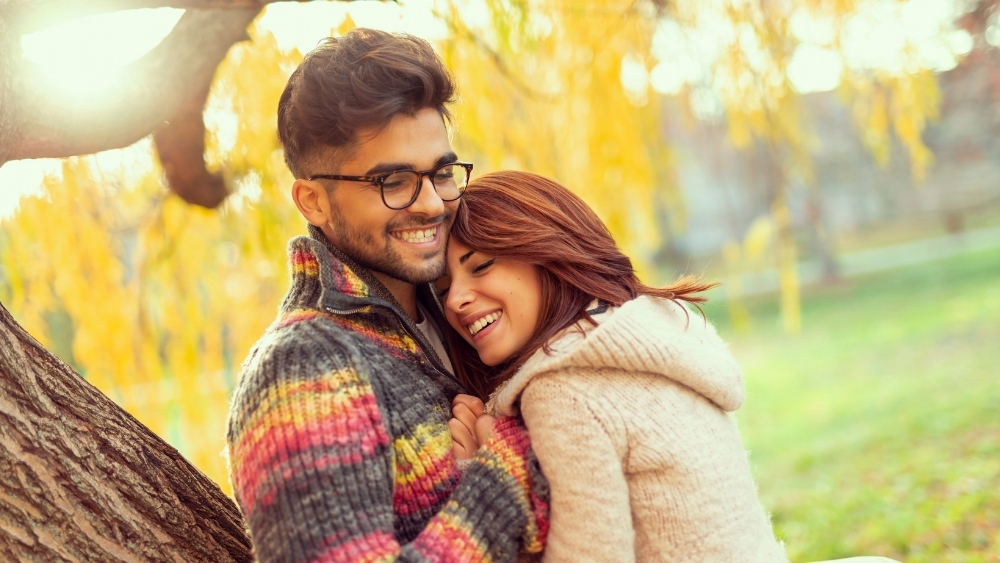 It's officially fall in the Northern Hemisphere, and with fall comes new routines, even during these strange times. No more lazy days of summer. There's school, there's work, there's that fundraiser/committee/Zoom call you promised to help out with. Heck, maybe you even threw on a sweater for the first time in months. In many ways, September feels more like the start of a new year than January does, so make a fall resolution to enjoy some amazing audiobooks. This is a stellar collection of new arrivals on audio, with enough variety to suit every type of romance listener. I'm also quite fond of this collection because it's a mix of narrative styles and voices. So settle in, and don't forget your pumpkin latte and cider apple donuts while you're loving some new listening!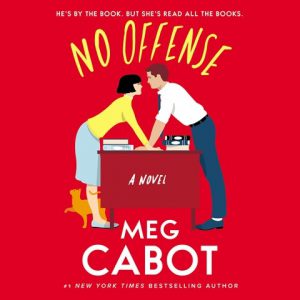 NO OFFENSE: Little Bridge Island, Book 2
by Meg Cabot, read by Piper Goodeve
Harper Audio
Librarian Molly finds an abandoned baby in the bathroom and seeks help from Sheriff John Hartwell in the small Florida community of Little Bridge Island. Narrator Piper Goodeve narrates the second installment of Cabot's series with her customary charm. Goodeve portrays Molly as caring and authoritative in her professional life. Other community personalities emerge as unique, recognizable individuals. New listeners can start here, or, go back and start with NO JUDGMENTS (content warning—it's about hurricanes!) and listen to both titles in the series. It'll be time well spent!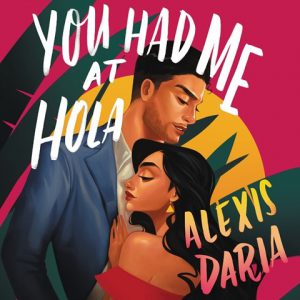 YOU HAD ME AT HOLA
by Alexis Daria, read by Seraphine Valentine
Harper Audio
Actors Jasmine and Ashton meet on the set of a telenovela, where attraction sparks. Valentine gives an upbeat, approachable reading with humorous dialogue in both English and Spanish. Jasmine's awkward moments add to the fun Valentine brings to the reading. While fame, anxiety, and love cause some bumps in their relationship, Valentine makes their journey a pleasure from start to finish.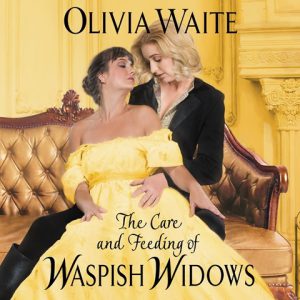 THE CARE AND FEEDING OF WASPISH WIDOWS: Feminine Pursuits, Book 2
by Olivia Waite, read by Morag Sims
Harper Audio
AudioFile Earphones Award
Agatha is taken aback, both by the beehive she discovers in her warehouse and by her attraction to beekeeper Penelope Ford. Sims's British accent is brisk and clipped, and she uses London accents and changing vocal pitch to good effect in her characterizations. This slow-burn romance allows listeners to get to know Agatha and Penelope and enjoy this second title in Waite's Feminine Pursuits series. Fair warning: you may want to run away to live in their village and join them on rambling countryside strolls.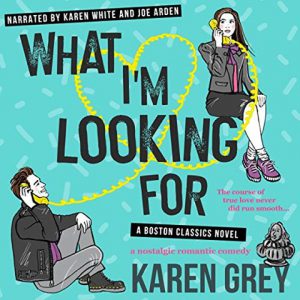 WHAT I'M LOOKING FOR: Boston Classics, Book 1
by Karen Grey, read by Joe Arden and Karen White
Home Cooked Books
AudioFile Earphones Award
Anyone who loves Working Girl, the '80s, or Boston, Massachusetts, can settle in for some retro fun thanks to author/narrator Karen Grey/White (Grey is White's pseudonym) and narrator Joe Arden. Grey has a great time setting her protagonist Kate Bishop in the office culture of the 1980s, complete with her male coworkers' blatant misogyny. Kate is focused on her career until she meets bartender/Shakespearean actor Will, who helps her out with nonalcoholic drinks at a work meet-up. Grey and Arden flesh out Kate and Will's dynamic relationship with admirable skill. Arden sets aside his signature confident narration to play up Will's uncertainty about his father's abandonment and new acting opportunities, even as Will helps Kate redefine "success." Grey and Arden will have listeners cheering for this opposites-attract romance with tons of Boston references.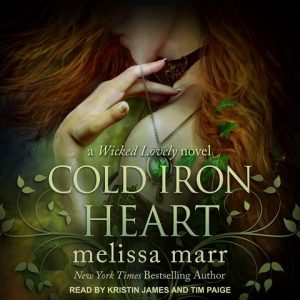 COLD IRON HEART
by Melissa Marr, read by Kristin James, Tim Paige
Tantor Media
Narrators Kristin James and Tim Paige bring Marr's dark, delicious fantasy romance to swirling life. James's voice is quite deep, and her reading shows her commitment to Marr's premise, drawing listeners into the faery realm. Paige takes on the personality of the god-like Dark King, joining James in Marr's magical prequel to the Wicked Lovely series.