Lawns and stoops are decorated with ghosts, goblins, and pumpkins. Will the trick-or-treaters be back this year? While I'm not sure about that, I am confident that the following audiobooks will help to get you into the Halloween spirit.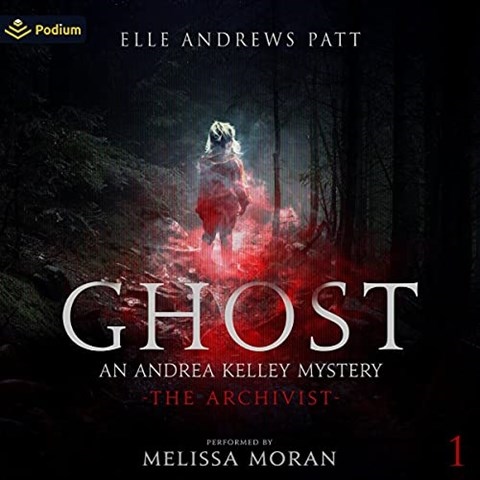 In Elle Andrews Patt's GHOST, read by Melissa Moran, listeners encounter a somewhat friendly ghost. That is my kind of ghost. The ghost of a murdered child haunts the home of archivist Andrea Kelly and actually assists her in exposing a serial killer. Narrator Mellissa Moran skillfully voices the child ghost, as well as the real live men and women, good and bad, who drive the story. Other ghosts join in on the adventure to bring the tale to an exciting conclusion. The audiobook, which combines the paranormal, police procedural, mystery, romance and a LGBTQ storyline, will have broad appeal.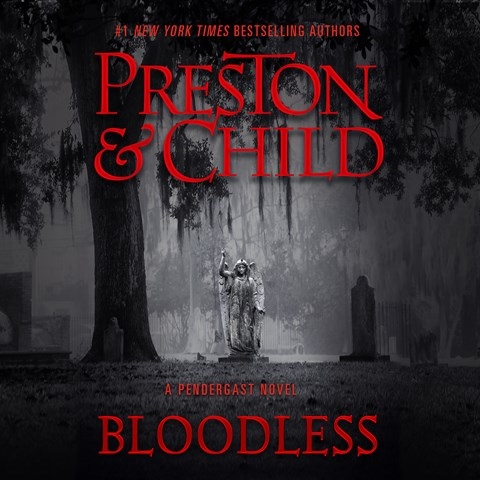 Ratcheting up the fear is BLOODLESS by Douglas Preston and Lincoln Child, read by William DeMeritt. In this 20th book in the Agent Pendergast series, the real-life 1971 highjacking of Flight 305 by D.B. Cooper is somehow connected with gruesome murders taking place in Savannah, Georgia, fifty years later. The bodies are found with no blood left in their veins. How's that for creepy? Listeners will find the paranormal mixed with FBI investigations (think "The X-Files").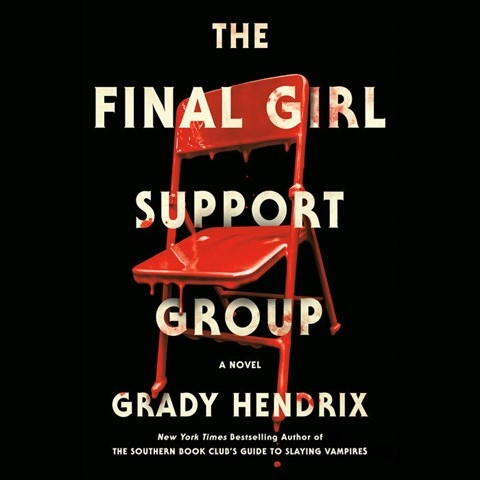 Now getting into deeper horror, listeners might try THE FINAL GIRL SUPPORT GROUP by Grady Hendrix, read by Adrienne King. Fans of the movie Friday the 13th may recognize King as the actress who played the original "final girl." There is plenty of suspense, moments of terror, and even a bit of dark humor in this audiobook. It takes a real skill on the part of the narrator to maintain the edge-of-your-seat fear for the listener.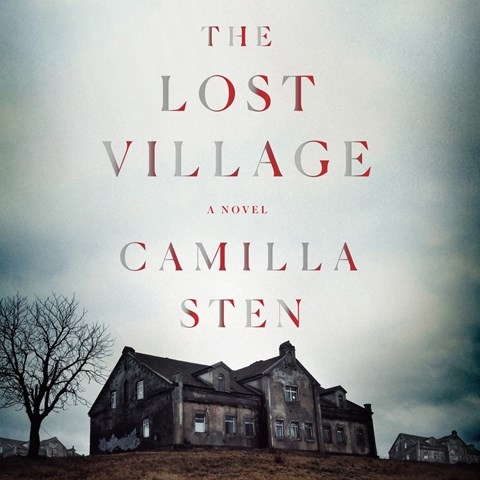 Disappearing bodies take on a whole new dimension in THE LOST VILLAGE by Camilla Sten and read by Angela Dawe, who earned an Earphones Award for her performance. This audiobook book has the atmospheric tension we have come to expect in Scandi Noir (it takes place in Sweden), with layers of psychological thriller and the paranormal. The entire village of Silverjarn disappeared in 1959. Only two bodies remained—the corpse of a woman and a live abandoned newborn. Now, documentary film maker Alice Lindstedt, whose family members were among the 900 people who disappeared, has returned to the abandoned village to uncover the truth of what happened. Of course, creepy things start happening. The story goes back and forth in time to provide listeners with a real sense of the village and its inhabitants as well as present-day Alice and her film crew. Listeners will find excuses to not take out their earbuds.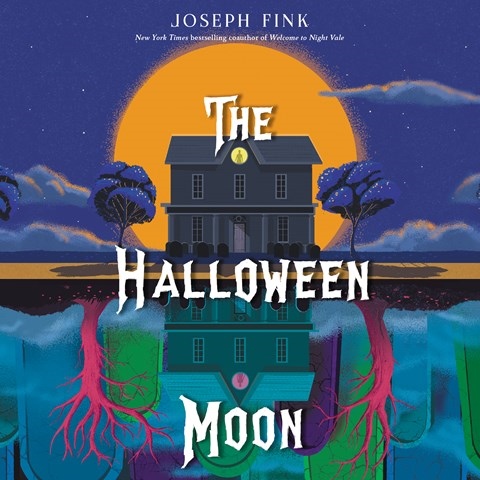 Of course, we all know that Halloween is really for the kids. So let me suggest one good new seasonal listen for the younger set, THE HALLOWEEN MOON by Joseph Fink ("Welcome to Night Vale") and read by Kevin R. Free. The main character, Esther Gold, wants Halloween to last forever . . . until it seems that it will. Children and adults will enjoy listening to this one together. Take a look at Sonja Cole's recent post of fun & scary children's audiobooks for more choices for younger listeners.
Wishing all a creepy, safe, and sweet-filled Halloween.