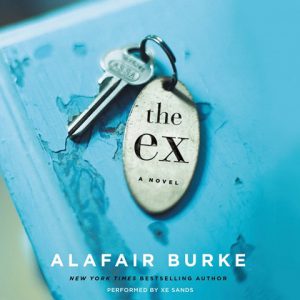 Last week I wrote about Partners in Crime—people who co-write their books. Some of the partners on that list were related to each other: P.J. Parrish is a pair of sisters and Charles Todd is a mother-son writing team. The crime genre also boasts families that have more than one writer, but they aren't necessarily writing together. Do you suppose it's something in their DNA? Or are you a supporter of the nurture school of thought—they learn to love it from exposure? Regardless of how they get there, plenty of great writers are apples from the same tree . . . chips off the same block . . . birds of a feather. O.K., I'd better stop.
One of my favorite writing families is the Burke family. James Lee Burke and his daughter Alafair Burke write in significantly different styles but they both possess tremendous talent. The elder Burke's sense of place in the Southern locales is vibrant and alive, as integral to his plots as his emotionally damaged characters. Meanwhile, Alafair's sense of place is also central to her novels, but her strong female characters are found in more urban settings—Portland, Oregon, and New York City. Spanning the country, the Burke family has a little something for any mystery fan.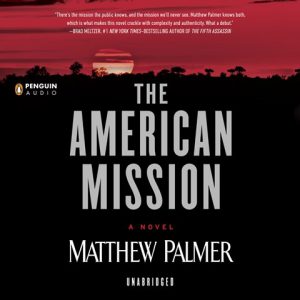 Michael Palmer, like James Lee Burke, inspired his offspring to write. A doctor trained in internal medicine, Michael Palmer made a name for himself with medical thrillers. His middle son, Daniel Palmer, channeled his career in technology into an every-man thriller—DELIRIOUS—and has been writing ever since, including two Michael Palmer medical thrillers following the unexpected death of his father. But the Palmer family didn't stop there. Michael's oldest son, Matthew Palmer, also followed in his father's footsteps when he began publishing global political thrillers, starting with THE AMERICAN MISSION.
Jesse Kellerman has two crime-writing parents contributing to his DNA. Jonathan Kellerman is the author of the Alex Delaware series, while his wife, Faye Kellerman, writes the Peter Decker/Rina Lazarus series. This award-winning couple have written together as well as with their children. Jonathan and Jesse have co-written two books together, while Faye co-wrote the YA novel PRISM with their daughter, Aliza. They are keeping it all in the family!
The Queen of Suspense, Mary Higgins Clark, has also been an influence on her offspring. Her daughter, Carol Higgins Clark, writes mysteries both solo and with her mother. Carol might be strong evidence for the nurture school of thought, since she's the only one of Mary's five children to become a writer. She's also the only one to have helped her mother at the beginning of her career by re-typing transcripts and naming characters and places.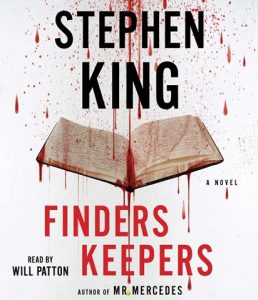 Even though this family straddles the genres of horror and suspense, I'd be remiss in not mentioning the Kings. There's something in the water in Maine, I think. Not only do Stephen and his wife, Tabitha, write highly acclaimed works, their sons Joe Hill and Owen King are also well-regarded authors. But it doesn't stop there. Owen's wife, Kelly Braffet, is also part of this reigning crime family. Whether the talent comes from something in the water or the fact that the children told the parents stories at bedtime, the Kings have no shortage of literary talent.
Nature or nurture, I think Don Corleone has competition for the greatest crime family with this lot. Who are some of your favorite writing families?