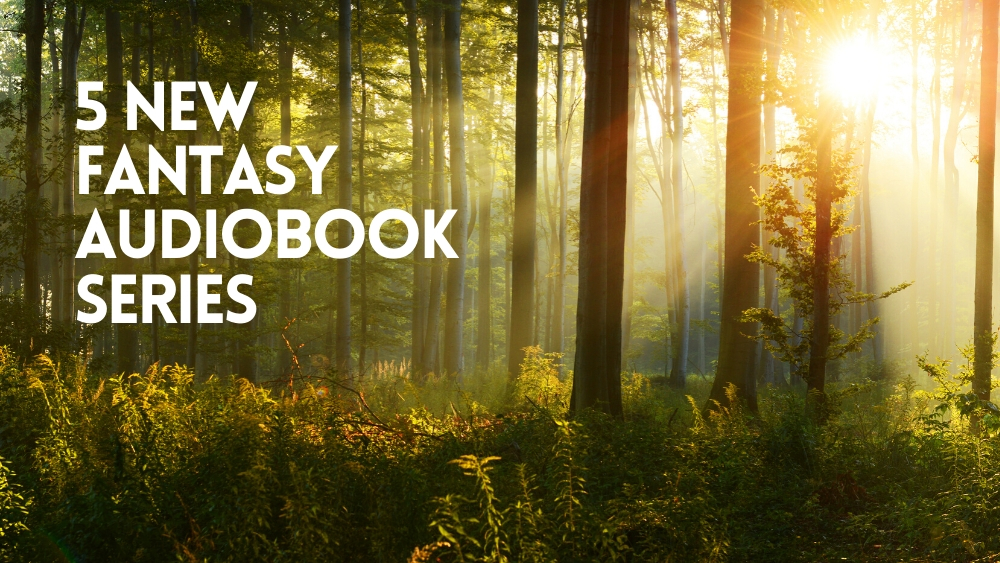 Feeling down because you're all caught up with your current fantasy series? Be sad no more, because 2020 is overflowing with new characters and new adventures for audiobook lovers.
Today's Take 5 roundup is all about introducing you to book 1 of this season's series in a variety of fantasy subgenres, from fairy tale retellings to epic battles between good and evil.
Let's take a look at some recent audiobook releases.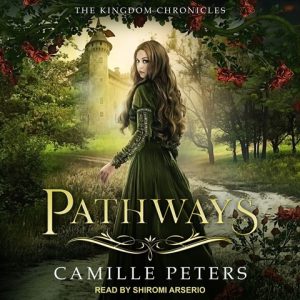 Camille Peters's PATHWAYS, the first in the Kingdom Chronicles series, finds its roots in two classic stories—"The Princess and the Pea" and "Rumpelstilskin"—and contains many familiar fairy tale elements, such as an enchanted forest and a peasant girl who meets a prince. At the same time, the plot includes fresh twists, making it easy for teen listeners to relate to the budding romance, the magical woods, the secrets and betrayals, and the hope for redemption and a happily ever after. Our reviewer praised narrator Shiromi Arserio for her skill in conveying the full range of emotions felt by our heroine as she follows her destiny.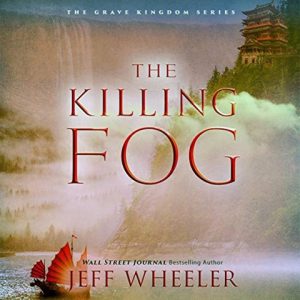 The setting for THE KILLING FOG by Jeff Wheeler is an alternate version of medieval China, in which the use of magic creates a lethal dense mist. Twelve-year-old Bingmei, a trained fighter with the unique ability to sense others' intentions, unwittingly awakens an evil king who is intent on conquering the world. The girl is caught in a tangle of dilemmas as she tries to save humanity, honor her ancestors, and obey her emperor while avoiding her own death. Narrator Emily Woo Zeller highlights each character's personality and emotional depth, making it easy for us to root for the good guys. This audiobook is the first in the Grave Kingdom series.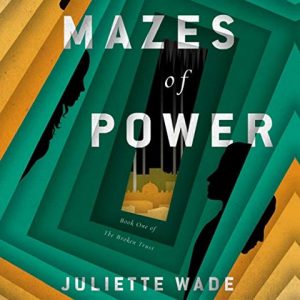 The multilayered Broken Trust series by Juliette Wade starts with MAZES OF POWER, in which twelve noble families vie for power after their ruler dies from a mysterious illness. At the center of the story are two brothers, one who plays by the rules and one who manipulates the sociopolitical system, setting up an age-old quandary: do the ends justify the means or is it always better to do the right thing? Narrators Michael Crouch, Will Ropp, and Brian Nishii join their talents to accentuate the diversity of the characters and the complexity of the imaginary world with its all-too-real problems.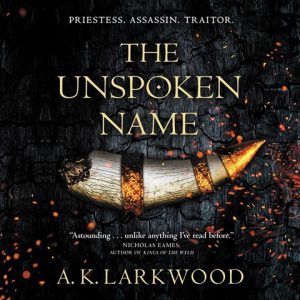 A.K. Larkwood's THE UNSPOKEN NAME is the first installment in the Serpent Gates series, which features a variety of life forms, gods, wizards, and worlds. Young Csorwe seemingly accepts her destiny of "marrying" (that is, being sacrificed to) an ancient god, but when she's given the chance to flee and find a different path, she takes it. From sheltered princess to a wizard's enforcer/fixer, Csorwe's journey is not easy, especially after she meets a young mage who captures her heart. Narrator Avita Jay finds the balance between the pumped-up action scenes and the emotional heart of story, making this a don't-miss listen.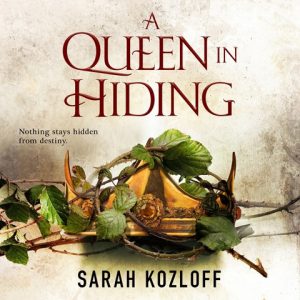 Palace intrigue, magic-wrangling queens, high-seas piracy, and guerilla warfare bring excitement to A QUEEN IN HIDING, by Sarah Kozloff. When Queen Cressa fears for the future of the royal family, she flees the castle to place her eight-year-old daughter in the care of a peasant family, magically changing their memories so they believe the girl is their own adopted child. Meanwhile, there are pirates to capture, disloyal regents to quell, and enemy kingdoms to defeat. Narrator Imogen Church meets the challenges of this audiobook, adding drama and underscoring the characters' individual quirks. Good news for fans: all the audiobooks in the Nine Realms series should be available by this summer.
I've put all five of these audiobooks into my own listening queue, though I'm still not sure which one I'll try first. Which of these fantasies calls to you?