When considering a substantial career in narration like Davina Porter's, one searches for patterns. And with nearly 200 titles to her credit, where to begin? Digging into the audiography of this Golden Voice Narrator, I chose to focus on Porter's many award-winning and notable titles. As the result of my deep dive, I do have one small revelation to share with fellow listeners: Porter specializes in—indeed she excels at—bringing faraway places both real and imaginary to her listener's front door.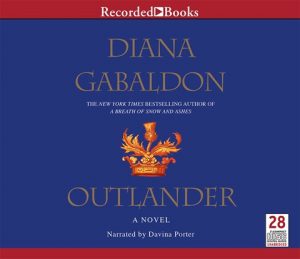 Let's start with the giant time-traveling elephant in the room. Porter is the signature narrator of Diana Gabaldon's phenomenally popular OUTLANDER series. A narrator who can take a 32.5-hour tale of a World War II nurse and herbal enthusiast who time travels to the Jacobite wars and begins (not finishes in this volume, mind you!) an epic love affair with Scottish rebel Jamie Fraser and keep listeners' attention for literally hundreds of years' worth of plot is worthy of respect. A narrator who does so with British and Scottish accents and male and female voices, who can distinguish among characters on dark Scottish roads where voices are muddled by battle and weariness, now that is even more remarkable. There is nothing familiar or comfortable about Gabaldon's tale, with its dirt, disease, stolid heroism, and sexual violence, and yet, Porter delivers it all with grace and intimacy. Porter won an Earphones Award for the eighth book in the series, WRITTEN IN MY OWN HEART'S BLOOD, and both an Earphones Award and the coveted Best Female Narrator Audie Award for Gabaldon's A BREATH OF SNOW AND ASHES.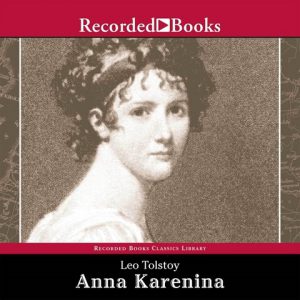 That's just one example of the many times Davina Porter has taken dense historical material or whimsical fantasy and used her steady, versatile voice to make a story seem more real than reality for listeners. After all, if your audIobook is so good that you don't care where the car is taking you, and you sit spellbound listening to Porter's dialogue, and descriptions, isn't that the only reality?
AudioFile recognized Porter as one of the Best Voices of the Last Century. And listeners are so spoiled for choice when it comes to Porter's work. She's received Earphones for ANNA KARENINA and been recognized for her honest rendition of the gritty MADAME BOVARY. Enjoy sweeping historicals like OUTLANDER? You've got THE VIRGIN'S LOVER by Philippa Gregory and Porter's Audie Award-winning TREASURE OF STONEWYCKE in the Faith-Based/Inspirational category.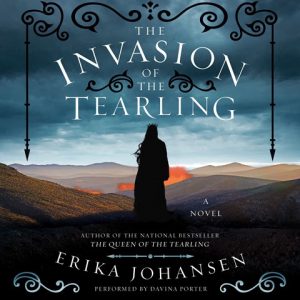 Want something off the beaten path? Try ELIZABETH IS MISSING, where a character with impaired memory searches for a lost friend. Award-winning fantasy? Porter's narration of THE INVASION OF THE TEARLING, a fantasy with elements of dystopia and political intrigue, was recognized with both an Earphones Award and a 2016 ALA Media Award. And for our devoted mystery lovers, I must of course mention Anne Perry's PARAGON WALK and Alexander McCall Smith's THE UNCOMMON APPEAL OF CLOUDS, both award-winning audiobook mysteries by beloved authors.
Across every genre, Davina Porter employs a serious, restrained voice that can nevertheless vibrate with wry humor, telling a tale without resorting to emotive dramatics. Her character voices are the people you know, transferred to another century or another realm. Porter is the listener's travel guide to far-flung places.
Congratulations to Golden Voice Narrator Davina Porter for her many accomplishments in the audiobook industry, and thanks to her for the many great listens.
Davina Porter photo by Jo Anna Perrin.