Every June, we honor superlative performances across a narrator's body of work with our Golden Voices hall of fame. This year, Tease celebrates 2023 Golden Voice narrator Nicholas Boulton.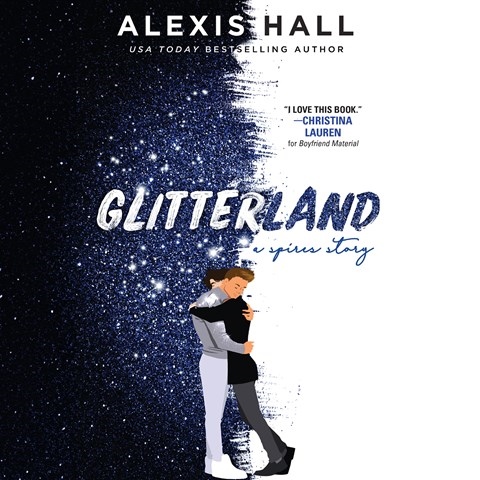 Nicholas Boulton's work spans genres, although he is perhaps most beloved for his authoritative readings of classics and his devilishly humorous, deeply meaningful performances of romance audiobooks. A frequent AudioFile Earphones Award winner, Boulton has been featured many times on AudioFile's Best Audiobooks of the Year lists, often for his romance audiobooks. In 2014, he was an Audie Award Finalist for Laura Kinsale's FOR MY LADY'S HEART in the romance category. In fact, Boulton has narrated all of Laura Kinsale's audio romances, and they're all delightful to explore. He won Earphones and was an Audies Finalist for Alexis Hall's queer romance GLITTERLAND, and Boulton's rich baritone amplifies the drama in Elizabeth Kingston's medieval Welsh Blades series, most recently with DESIRE LINES.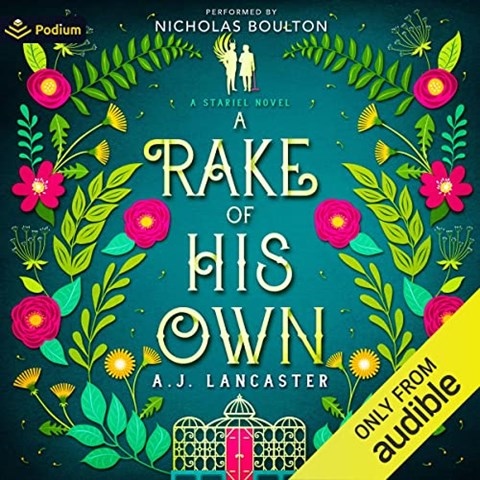 Romance listeners love to fall in love with Boulton's superlative narrations, which reach a pinnacle of perfection when romance and historical elements are both present. His most recent Earphones Award winner, A RAKE OF HIS OWN (Stariel, Book 5) by A.J. Lancaster, is a fantasy / historical / romance / mystery mashup that is utterly successful, in no small part due to Boulton's exquisite performance. What makes Boulton's narration so magical? A potent concoction of pacing and tone, mixed with accents and memorable character portrayals. Boulton is in that elite class of narrators who can transform any material, whether mundane or majestic, into a listening experience.
Learn more about his body of work and watch a video featuring Nicholas Boulton and romance author Laura Kinsale on AudioFile's website.
Looking for more romances narrated by Golden Voices? Julia Whelan recently narrated bestselling author Emily Henry's newest audiobook, HAPPY PLACE. Soneela Nankani narrated Farah Heron's second-chance romance JANA GOES WILD, and Barbara Rosenblat created another fan favorite with Jayne Ann Castle's sci-fi romance SWEETWATER AND THE WITCH. January LaVoy co-narrates Denise Williams's romantic comedy DO YOU TAKE THIS MAN with Teddy Hamilton, and their animated performance makes for a riveting listen.
Photo of Nicholas Boulton by Dan Reid