Narrator Dominic Hoffman shares how listeners will be drawn in by James McBride's marvelous characters and the completely original story in his new historical novel, THE HEAVEN & EARTH GROCERY STORE.
"One of the hallmarks of this author for me is how he excavates humanity."—Narrator Dominic Hoffman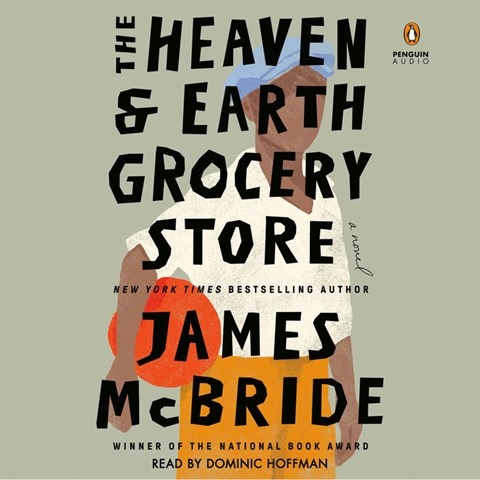 THE HEAVEN & EARTH GROCERY STORE
by James McBride, read by Dominic Hoffman
Penguin Audio
AudioFile Earphones Award
Dominic Hoffman fully inhabits the characters in McBride's fresh, vital, beautifully written historical novel, resulting in a deeply immersive listening experience. Hoffman varies his accent and intonation and delivers many different languages for the large cast of characters who impact each other's lives. With his mesmerizing performance, Hoffman makes it clear that this interconnectedness is the point as McBride explores themes of racism and anti-Semitism, the immigrant experience and the human experience, and acts of kindness and acts of evil and the consequences of each.
Find more audiobooks narrated by Dominic Hoffman in his audiography.